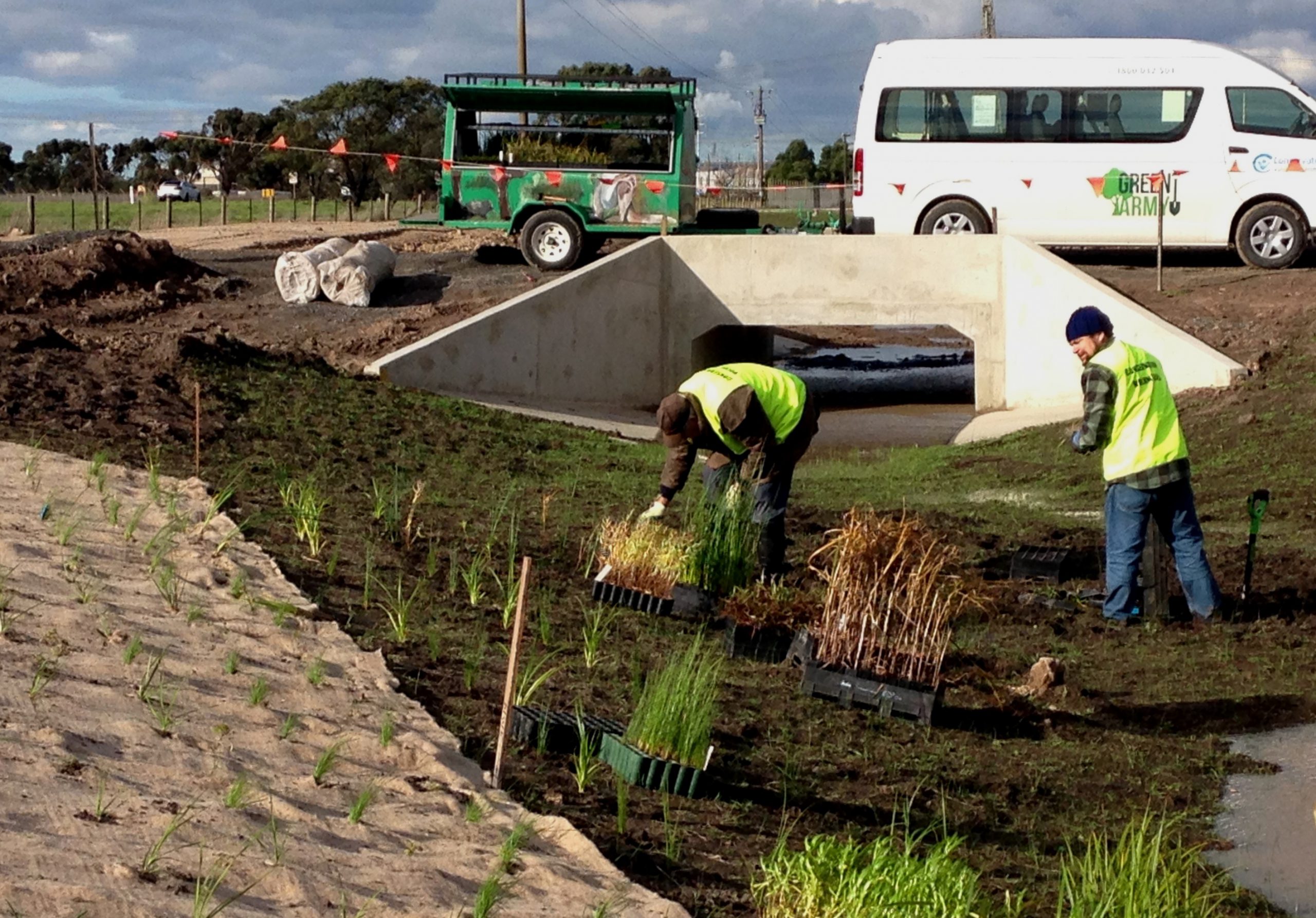 Community groups, schools and keen green thumbs are encouraged to get involved as planting begins at the new environmental wetlands area in Hazelwood North.
Latrobe City Council is creating an environmental wetlands area at the intersection of Monash Way and Firmins Lane, which aims to clean water from the nearby heavy industry park before it enters Waterhole Creek.
Latrobe City Council mayor Michael Rossiter said earthworks construction was nearly complete and planting was underway, marking the second stage of the project.
Meanwhile, construction of a boardwalk and other site work continues.
"The wetland construction is a continuation of work being done in the Fourth Road area, associated with improvements to the Gippsland Heavy Industry Park. Funding for this project is from the State Government and Latrobe City Council," Cr Rossiter said.
"The landscaping installation includes an element of community engagement, working with local schools, university students and work for the dole participants."
Conservation Volunteers Australia Gippsland project officer Tamara Leitch, who is supervising revegetation works, encouraged community members to join in the fun down at the site.
"We're here five days a week, including weekends, planting a variety of indigenous trees, grasses, shrubs and aquatic species," Ms Leitch said.
"We're aiming to create areas of habitat for local wildlife including birds, frogs, reptiles and fish in the form of logs, rock walls, a nesting island, canopy trees, shrubs, grassland and aquatic vegetation.
"To get your community group or school involved call us on 0437 452 009 or email gippsland@cva.org.au and organise a day to come down. We also welcome any individuals who would like to help out with planting. No gardening experience is required."
Ms Leitch said the landscaping was expected to be completed by late September.
The wetlands area will open to the public next year.