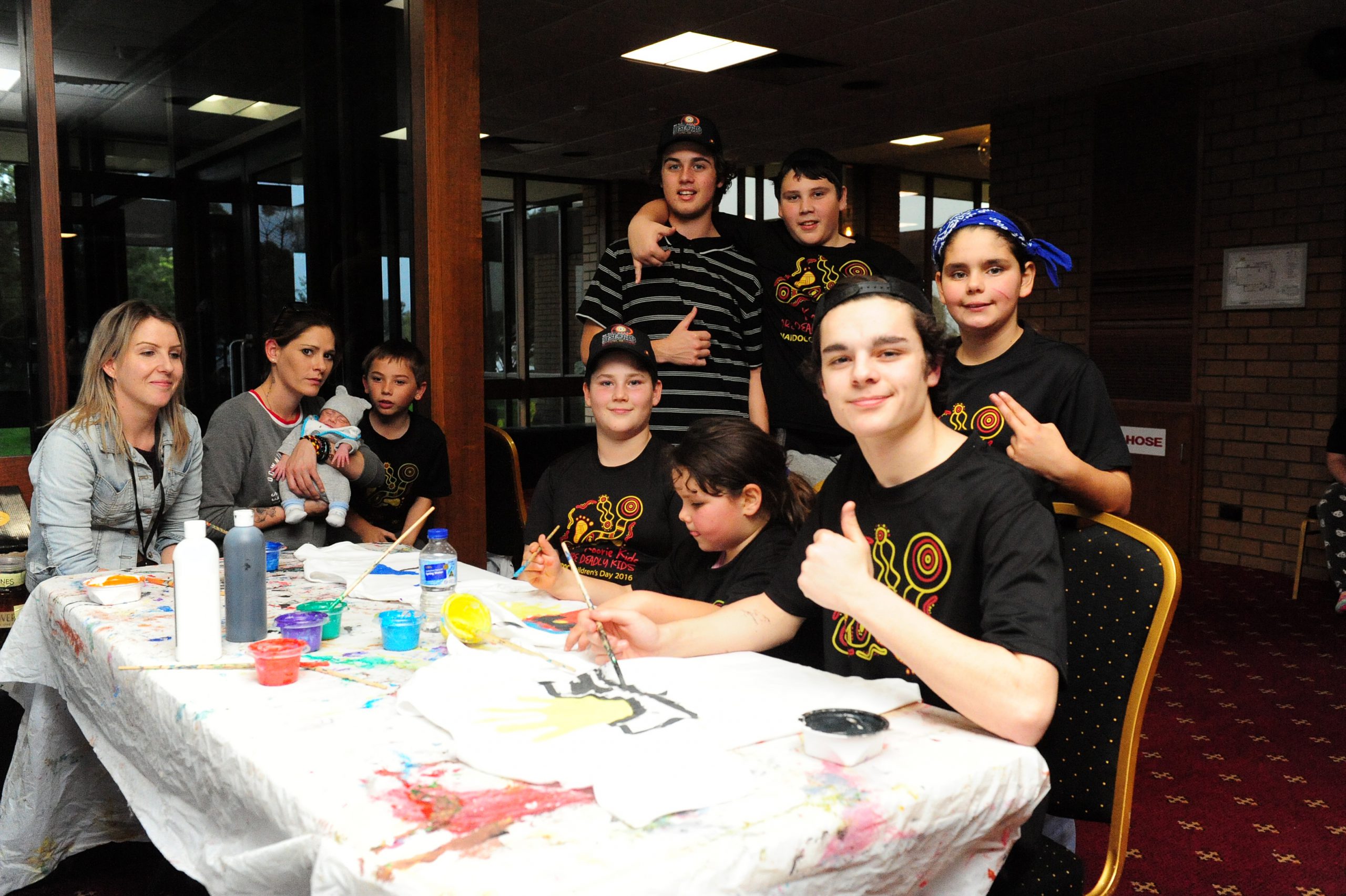 Connection to country, sacred stories and the travels of indigenous ancestors were celebrated across the Latrobe Valley last week in the form of arts, craft and dance.

The community came together for a flag raising ceremony and family day, followed by elders' lunches, youth days and a women's pampering afternoon.
The festivities were held in the name of NAIDOC Week 2016, which ran from 3 to 10 July, to commemorate the history, culture and achievements of Aboriginal and Torres Strait Islander people.
Ramahyuck District Aboriginal Corporation acting business manager Joanne O'Farrell said the week played a vital role in reconciliation.
"Through NAIDOC Week we hope for all Australians to learn about our culture and what it means to us," Ms O'Farrell said.
"It's an exciting time and it's an exciting week for us as a community… it means a lot to us in working together and continuing to promote reconciliation and for everyone to come together."
The theme – 'Songlines: The living narrative of our nation' – set the tone for this year's NAIDOC Week celebrations, with people reflecting on a time when spiritual ancestral beings created the earth, people and animals.
An exhibition tracing the lives of an Aboriginal family and its connections to Gippsland took centre stage at the Traralgon library.
Latrobe City Council aboriginal liaison officer Chelsea Stewart described 'Footprints: The Journey of Lucy and Percy Pepper' as quite a moving piece, just one of many events on offer.
"I hope that they (the broader community) will have learnt something about the Aboriginal and Torres Strait Islander culture and just joined in the fun," Ms Stewart said.
"(I hope they) participated and perhaps met some new people or learnt something new."
Ms O'Farrell said the activities gave people of all backgrounds a chance to get together and learn about indigenous history.
"I would just like to thank everyone who has been involved in NAIDOC Week," Ms O'Farrell said.
"I'd like to thank everyone who has been part of the committee and to all of our sponsors who, without them, we wouldn't be able to have as many activities without that additional funding.
"Their contribution towards the week is so appreciated, so I'd like to just thank them as well."