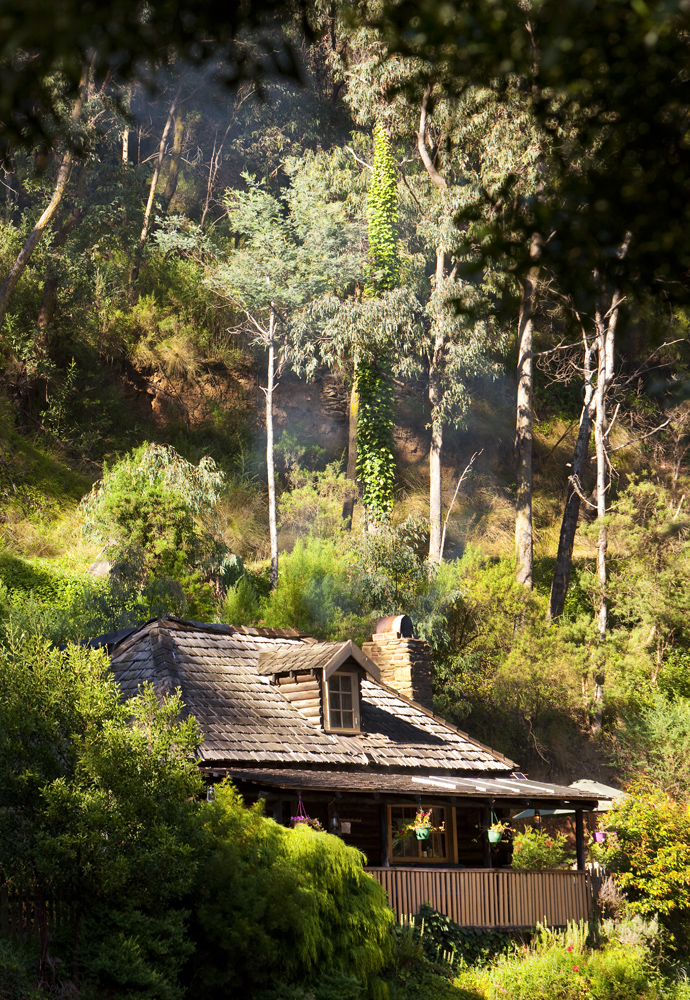 A popular accommodation venue in historical Walhalla was destroyed by fire on Sunday night.
The Country Fire Authority reported fire crews were called to the Walhalla Log Cabin, located behind the town's railway station on Happy Go Lucky Track, just before midnight.
CFA District 9 operations officer David Chugg said the building was "fully engulfed" when crews arrived on scene.
"Erica Fire Brigade arrived on scene very quickly and determined the fire had been going for quite a while," Mr Chugg said.
"The building was well alight when we got there and was unable to be saved."
Firefighters from Westbury and Tyers fire brigades also attended the blaze, which was declared under control about 1.10am.
Nobody was inside the cabin at the time of the fire.
Mr Chugg said firefighters did a great job of protecting the surrounding buildings around the log cabin from damage.
The incident is still under investigation.
Walhalla's tourism association predicts a decline in visitors to the town following Sunday's blaze.
Fire crews were unable to save the Walhalla Log Cabin, which caught alight Sunday night from unknown causes.
It is a huge loss to the town that relies heavily on the tourism industry to keep businesses alive.
Walhalla and Mountain Rivers Tourism Association president Michael Leaney said the building, constructed in the mid-1970s, was the town's only pet-friendly accommodation – a major drawcard for visitors.
"The wood cabin was a popular choice for accommodation – it was quite busy," Mr Leaney said.
"Lots of good times were had there and we're disappointed it's disappeared.
"Its loss has left a hole in the accommodation pool in Walhalla and will definitely have an effect on the volume of people in town.
"It's quite a disappointment for our tourism."
The Walhalla Log Cabin's owners are hopeful they can rebuild the beloved cabin.
Owner Janette Henry said it would be challenging as the former cabin resided on Crown land, but council had thrown their support behind the prospect.
"Because there's a pre-existing building there, we've been told there's some hope of rebuilding," Ms Henry said.
Ms Henry and her husband Richard, had only owned the cabin for 20 months before it burned down.
But the couple are simply grateful nobody was hurt in the blaze.
"It could have been a lot worse, and thank god it wasn't in the middle of summer," Ms Henry said.
She thanked the community for its support in dealing with the aftermath of fire.