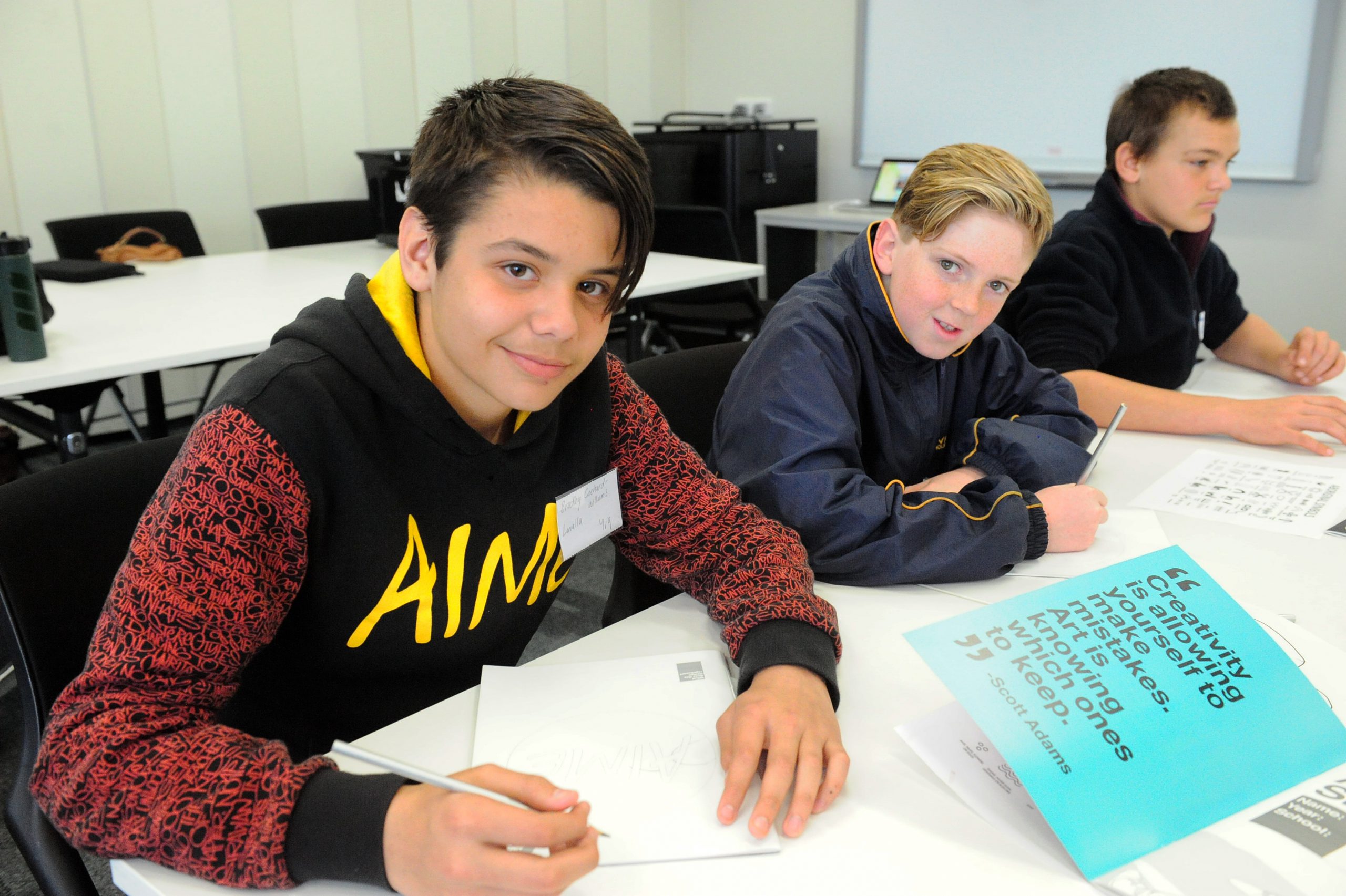 ABOUT 30 of Gippsland's indigenous high school students gathered at Federation University on Friday to hone their art skills, set goals and hear from Aboriginal role models.

The day was part of the region's Australian Indigenous Mentoring Experience, which aims to support Koorie students to finish school at the same rate as their peers.
Art, drugs and alcohol, pathways to success and goal setting were among the topics of focus on Friday when staff, students and university community mentors connected in the day of activities.
Jess Daniel, the AIME program coordinator based at FedUni Gippsland, said she hoped the day offered a different type of education for Koorie students.
"What I would obviously love is… they get to actually experience the success that other kids are going through or struggles maybe that they're going through and then also out of the sessions just a different education, something away from school," Ms Daniel said.
"And (they can) just have fun as well and kind of feel like they're in a safe space and a space where they feel supported and connected."
A self-described dynamic educational program, AIME tries to strengthen links between universities and high schools, as well as volunteer university students with those still in high school.
Meg Jackson, in her third year of a nursing degree at FedUni Gippsland, became an AIME mentor this year.
She tutors students in schools for one-hour-and-a-half each week and takes part in the AIME program days, which are held throughout the year.
She said a highlight for her was seeing the students come out of their shells after taking the time to learn each individual's interests and goals.
"Everyone's so shy and they feel like they have no skills or talents and then you sort of pick at the surface," Ms Jackson said.
"You find they're an artist or a sports star and they can speak to anyone and they're such good leaders and they had no idea that they had these skills."
Year nine Traralgon College student Tiarna Meers, who took part in Friday's sessions, said her self-confidence had excelled since joining the AIME program.
She said she did not expect the program to be much fun before joining, but she had found the experience worthwhile.
"I actually feel as if it's a brilliant experience to go out and socialise with people that we don't usually see," Tiarna said.
"And (we) hear other people's stories that are just, they're amazing, they're great."
And for Lavalla Catholic College indigenous liaison John de Souza, mentoring perfectly describes what AIME does.
He said it provided positive role models and encouraged students to achieve their goals, with a clear growth in confidence among Lavalla students taking part.