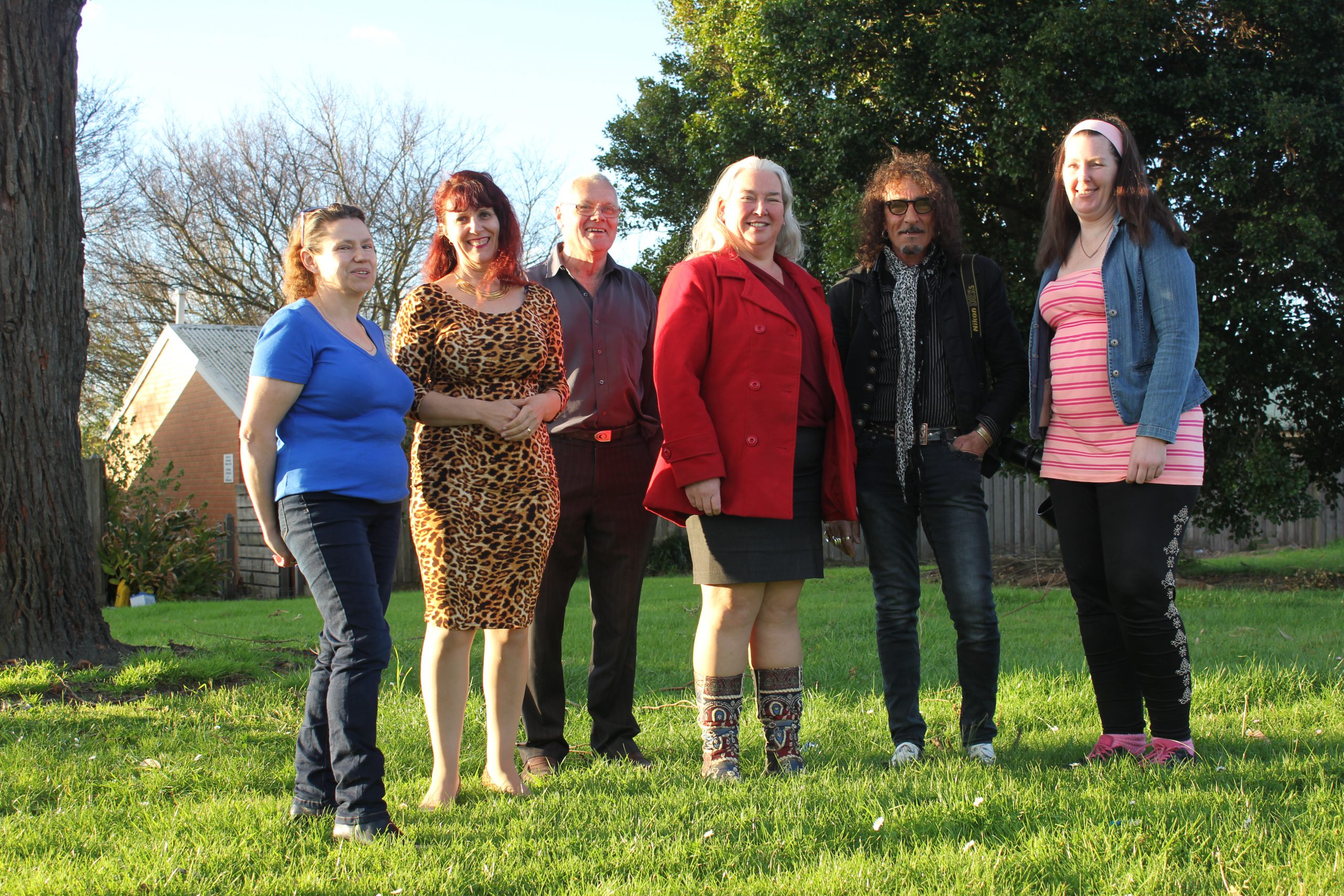 There's an honest acknowledgement that "times are tough" in the Latrobe Valley, with some struggling to get food on the table.
But talk to Angela Ford and members of the Moe Community Arts Collective and they'll tell you the sense of community in town is as strong as ever.
Put those two things together and the group envisions the benefits of a proposed Moe Community Garden at the former Moe tennis courts in Hinkler Street.
Ms Ford said the site was once the YMCA in the 1940s and hosted a World War II 'Victory Garden', where vegetables, fruit and herb gardens were planted to reduce pressure on the public food supply.
Besides indirectly aiding the war effort, the gardens seen in private residences and public parks in Australia, the United States, the United Kingdom, Canada and Germany, were also considered a morale booster.
Gardeners were empowered by their contribution of labour and rewarded with produce.
"In that time every spare metre of land, they would garden," Ms Ford said.
"It would be a nice historical backdrop to get something here."
Ms Ford said the site was also logical, as it was close to housing commission properties, a laneway and a derelict structure adjacent to the former Moe tennis courts that could be repurposed as a clubroom to provide water access and storage for tools.
"We could also expand on the community garden concept and open up a coffee shop when we get it up and going," Ms Ford said.
At last month's ordinary council meeting Latrobe City councillor Sharon Gibson passed a motion requesting a report to establish if the Hinkler Street Reserve site could be utilised as a community garden site.
"It's priceless what you get out of growing something for yourself and being able to take it home and feed your family," Cr Gibson said.
"People in Moe rally and that's what this is all about. It's building on that."
To discuss your interest or support for the project, speak to Angela at the Old Gippstown Car Show this Sunday, email angellaford@yahoo.com.au or phone 0420 558 108.