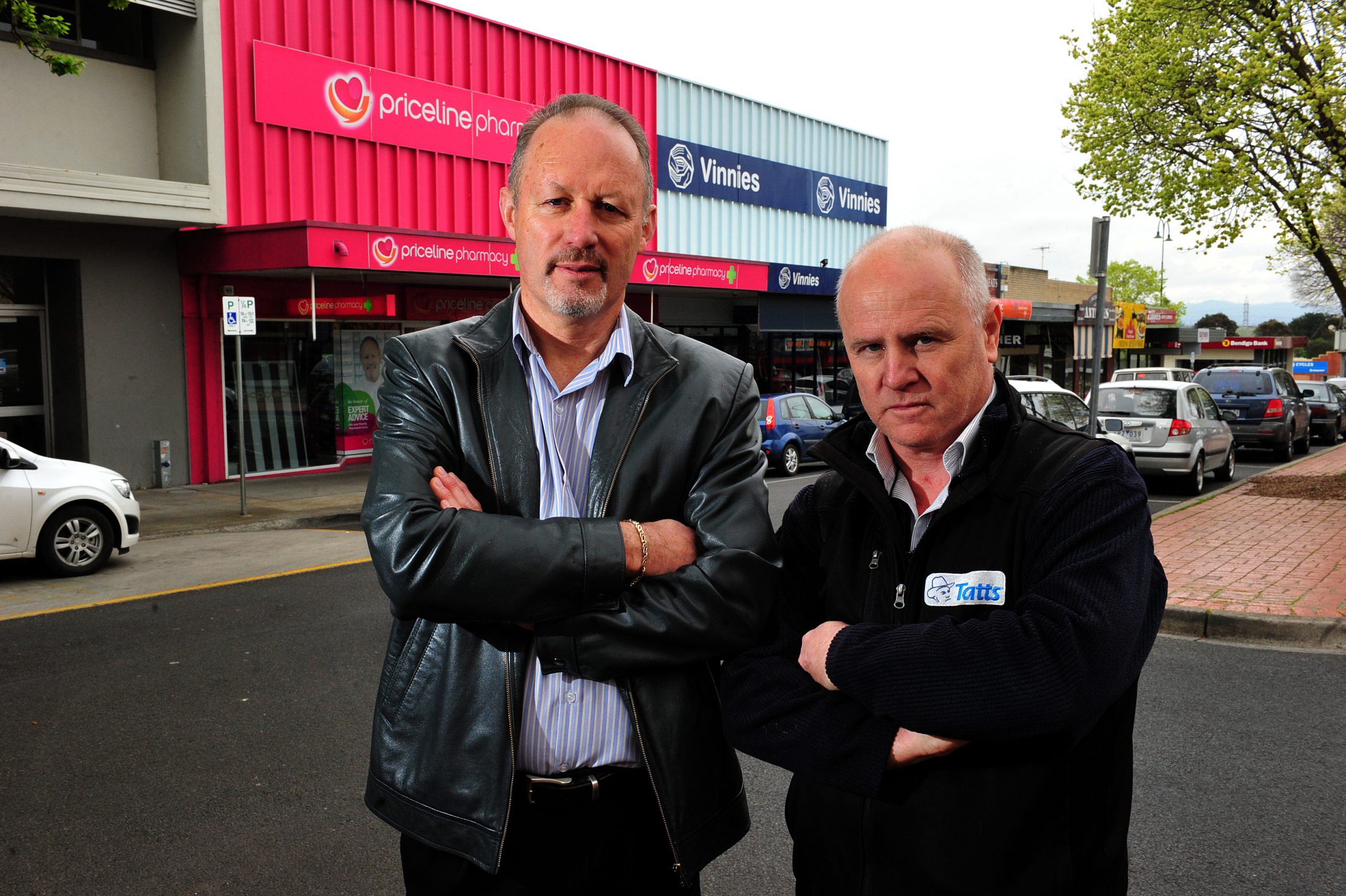 Latrobe Valley small business owners are preparing to shut up shop next Friday as the state celebrates the AFL grand final parade with a public holiday.
The controversial public holiday, introduced by the State Government last year, is supposed to "allow hardworking Victorians spend more quality time with family, friends and loved ones", while increasing tourism, leisure activities and hospitality across the state.
But local small business owners say they will instead face a day of no trade and "financial burden".
Morwell pharmacy owner John Bellerby employs 20 staff at his Tarwin Street business and also owns another Morwell pharmacy.
Mr Bellerby told The Express this year's 1 October holiday would cost his business a "few thousand dollars" in wages and lost income.
He said both his businesses would close for the holiday and as a result pharmacy services would be unavailable to the community.
It was a decision Mr Bellerby did not take lightly, especially since he does not support the holiday.
"I don't support it for a couple of reasons. It doesn't really benefit people in rural areas… and as a business owner for us to open, we'd have to pay penalty rates to our staff," he said.
"Financially it's not worth our while (to open)."
He said he did not see the benefit of the holiday as it was not held on the day of the grand final and the parade attracted a city audience.
"For the local community and as a business person I can't really see the point of it, certainly not where we are based," Mr Bellerby said.
Member for Morwell Russell Northe said Mr Bellerby's comments echoed those of the small business owners he had spoken to.
Mr Northe said last year's grand final parade public holiday turned the Valley into a "ghost town".
He predicted a similar response this year, despite grand final eve being "historically one of the biggest retail days of the year".
He said a State Government survey of the holiday conducted last year found it would cost Victoria as much as $898 million per year.
Despite the reports, a State Government spokesperson said last year's holiday was an "overwhelming success".
"Grand final Friday is here to stay because it allows hard working Victorians to spend more time with their loved ones, something that is particularly important during school holidays," the spokesperson said.
"With record crowds attending the grand final parade and visitors flocking to our regions, last year's holiday was an overwhelming success.
"Some critics of this fantastic day… won't be happy until all public holidays are scrapped."
In February the State Government confirmed the holiday would remain until at least 2017, bringing the state total to 13 public holidays each year.