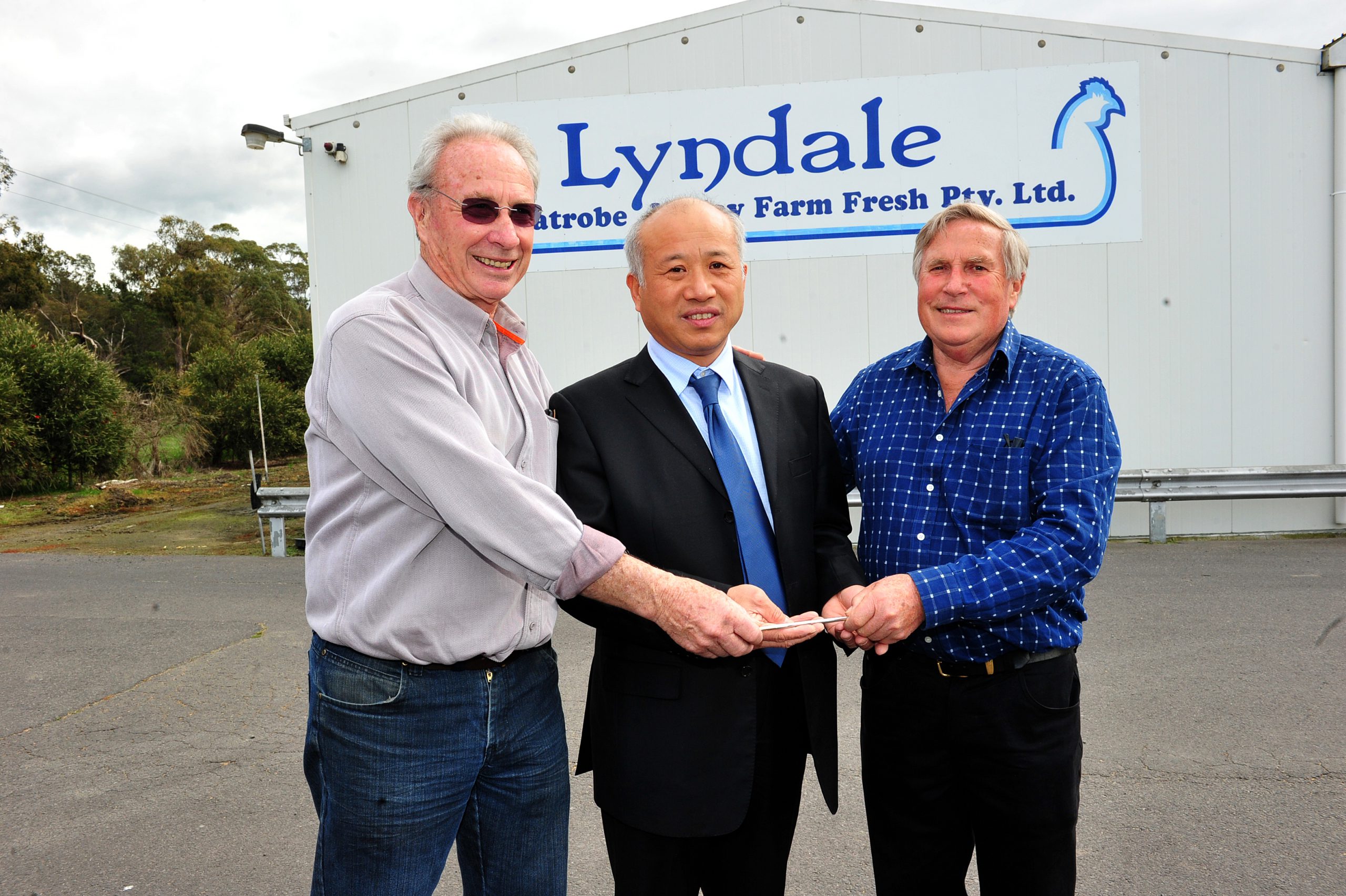 The new owner of a Morwell poultry farm hopes to expand its operation and employ more locals.
Lyndale Poultry, a 300,000-bird farm, has been owned and operated by local brothers Gil and Laurie Powter since 1964.
Over the past 52 years the brothers have grown the business from a small shed farm to the large operation it is today, employing 26 locals and supplying eggs to major supermarket chains in Tasmania, South Australia and Victoria, Sunny Queen's southern operations in Queensland, as well as local businesses.
But on Wednesday Lyndale Poultry said goodbye to its founding brothers, with Chinese businessman Quan Chun Wang taking over its reins.
The brothers will now enjoy retirement, while Mr Wang works on expanding the farm.
Mr Wang said he was "very happy" to own a business which was based in the Latrobe Valley, but supplied a staple food for a large part of Australia.
He said he envisioned a larger-scale operation at the Morwell site, with the opportunity for more employment in the future as the business grows.
Growth opportunities Mr Wang has in mind for the farm include a bird processing factory, beautification works and the expansion of its egg operations.
Mr Wang said he was dedicated to employing local workers, and confirmed all current Lyndale staff would retain their jobs.