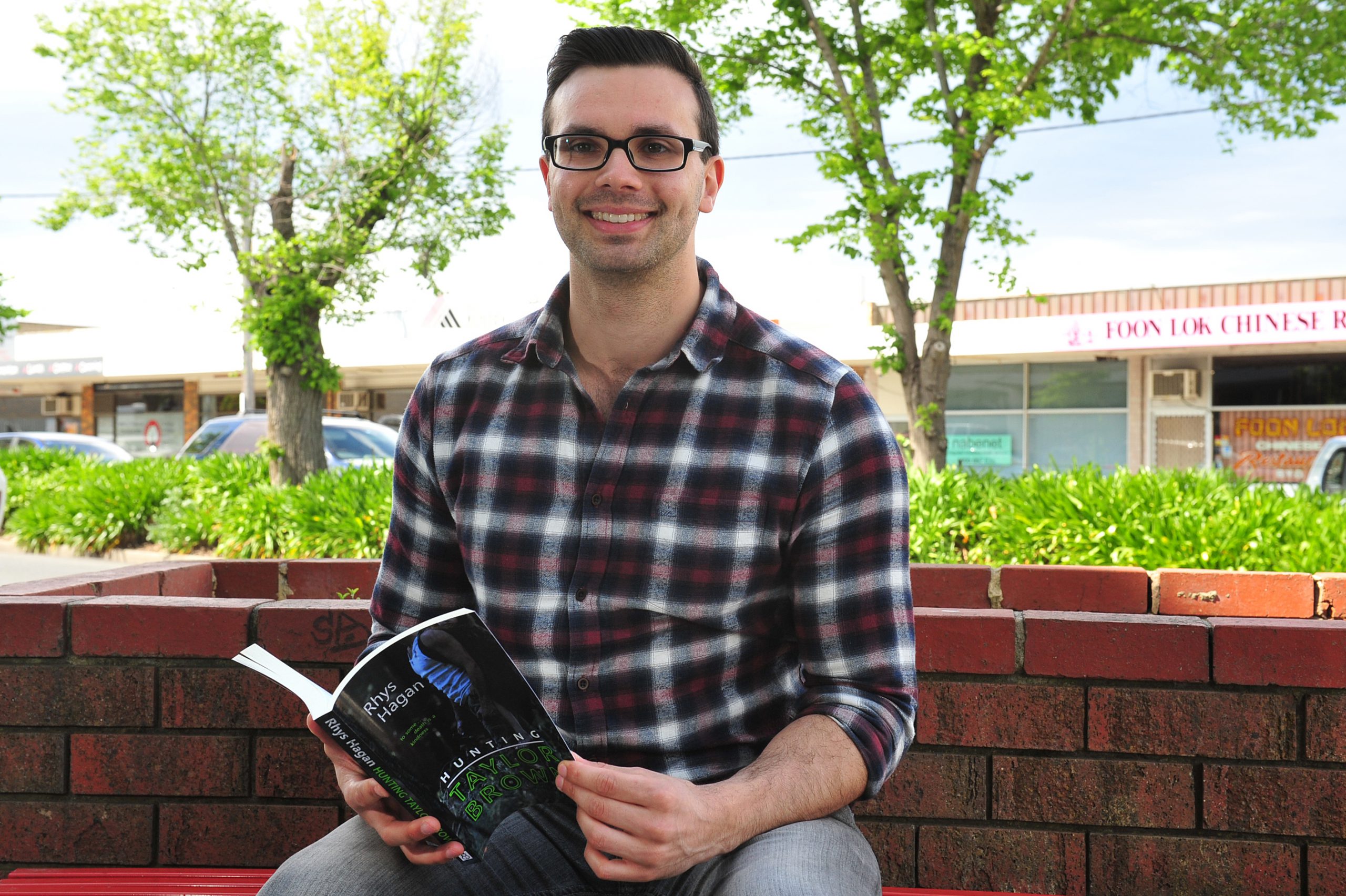 It is the story of a paper mill worker by day and a novelist by night.
Twenty-six year-old Rhys Hagan has achieved what some can only imagine – finishing a novel to international acclaim.
The Newborough local's book 'Hunting Taylor Brown' has been shortlisted for the 2017 New York Book Festival among hundreds of applicants and he is now crowd funding a second edition through website 'Kickstarter'.
The New York Book Festival celebrates books that deserve greater recognition from the world's publishing capital.Mr Hagan's story of outlaw bikers, rogue police, brutal gangsters and a ruthless assassin converging to claim the bounty on protagonist Ryan Hall's head and recover the girl he rescued, Taylor Brown, is the culmination of five years of work.
Mr Hagan said the story was originally intended to become a science fiction novel, but he switched gears and began creating what will become a three-novel trilogy.
After finishing work at the Australian Paper Mill each night, he committed to writing a minimum of 500 words a day.
"It's like going to the gym, you form a habit and it becomes ingrained into your routine. It is very much a love… hate relationship though," Mr Hagan said.
"It doesn't matter how much you write or what you write, as long as you turn up. That's the important thing."
Authors that inspire Mr Hagan's imagination include James Patterson's earlier thriller and murder mysteries 'Along Came a Spider' and 'Kiss the Girls' as well as George Orwell's 'Animal Farm'.
He said the book was decidedly for adults, full of violence and profanity, and noted a fictional atmosphere akin to the web of conspiracy and betrayal of American drama series 'True Detective'.
Similar to Matthew McConaughey's brooding anti-hero character, Mr Hagan's detective protagonist has lost his fianc and works with his former partner's father to confront his past and solve the mystery.
"It's sombre, but when it comes to Taylor Brown, the girl that he saves and the man that rescues her, they have an upbeat relationship and there's respite from the bleakness of the rest of the book," Mr Hagan said.
Illustrations by Olga Kurkina will also be used to create a photobook as part of the Kickstarter project.
To purchase a book or donate, visit www.kickstarter.com/projects/rhyshagan