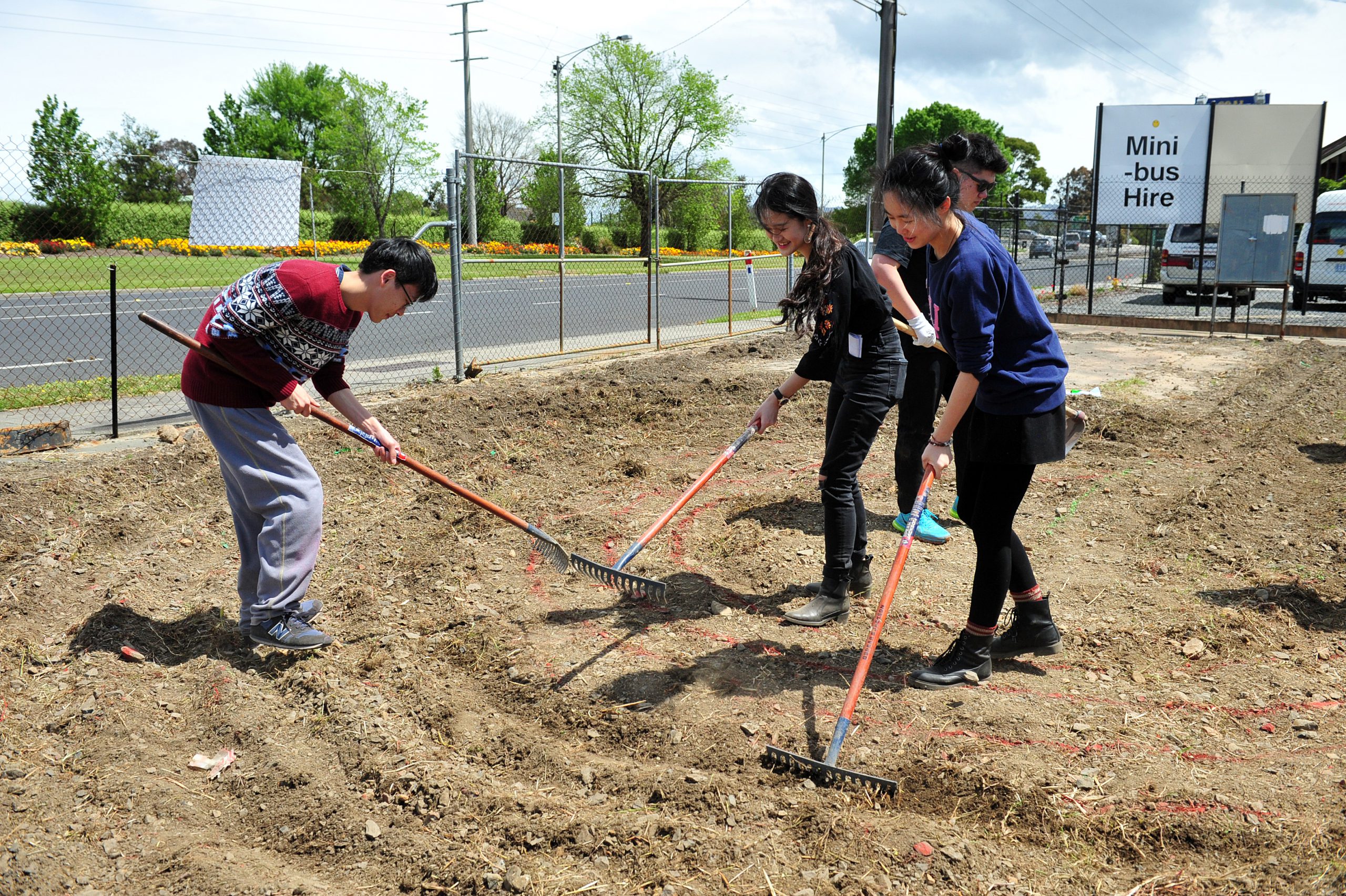 One can often correlate a trip to the country with viewing a starry night.

And this summer, Latrobe Valley residents can experience constellations and different planets in the form of floral arrangements when they wander through Get Sunflowered sites.
The 2016/17 project is kicking off with six confirmed sites across the Latrobe Valley so far.
While international designers will showcase their creativity at some sites, one has been dedicated to a group of RMIT University design students.
"We've been running a design studio at RMIT for first and second year students, undergrads, and basically we were teaching them about forms of community activation and how can you use vacant land to bring interest back into community-run projects," RMIT University research assistant Harriet Robertson said.
"Each site has a different planet… and it basically draws interest for people to visit each of the sites."
On Friday, a cohort of RMIT students began preparing a vacant Morwell block alongside ReActivate Latrobe Valley members and Work for the Dole participants.
It comes after a semester of planning, designing and creating a concept that can translate from a bird's eye view and also be experienced while walking through it.
Ms Robertson said the students had found the project both challenging and exciting as they worked towards creating a striking field of sunflowers.
The Get Sunflowered project is set to feature at the 2017 Melbourne International Flower and Garden Show.
The timing is planned to align with when the Latrobe Valley sunflowers are in bloom, and is hoped to attract garden show-goers to visit the Valley sites.
"When you visit it in full bloom, it's really an amazing show-stopping thing," Ms Robertson said.
"Hopefully it'll be quite memorable for people and they can think back on it back later in life.
"It's a gesture of what can happen if people do take ownership of the local land and local environment."
Those interested in getting involved in the 2016/17 project should visit the ReActivate Latrobe Valley page on Facebook.