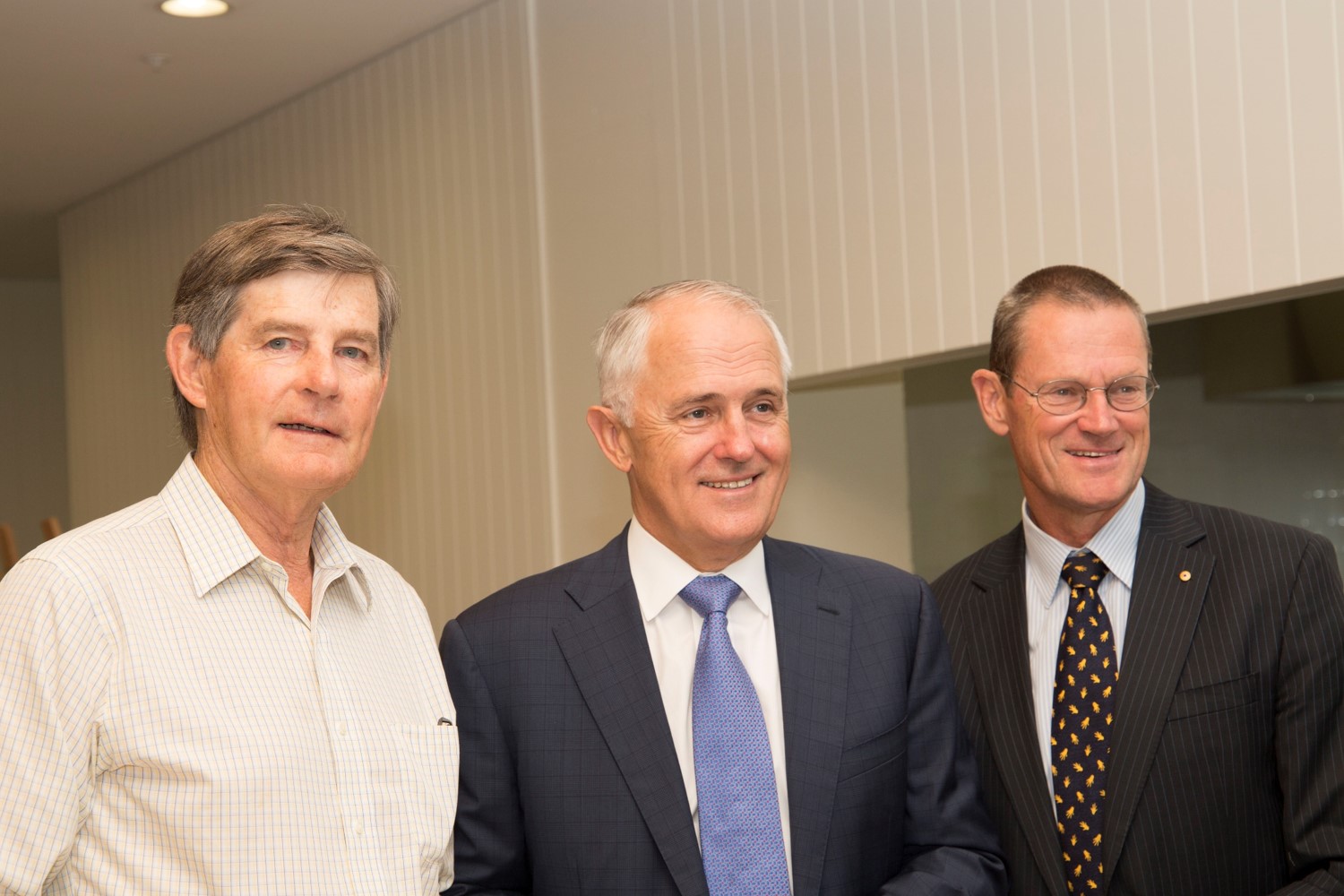 It was a young football player that got former Morwell local Michael Traill thinking about 'jumping ship'.

He was in his early 40s, working as a successful merchant banker following a privileged education in the hallowed halls of Melbourne University's Trinity College and Harvard Business School.
Life was good.
But his brush with a boy named Paddy, who was struggling at school, yet flourishing in the under 12s at his local footy club, sparked a deeper yearning for social justice.
"I thought about professional business skills and how that could directly impact issues of education and disadvantage and motivate," Mr Traill said.
From there a career once devoted to making money in corporate Australia was exchanged for philanthropy and social entrepreneurship.
The journey has been captured in Mr Traill's book 'Jumping Ship: From the world of corporate Australia to the world of social investment'.
It details the personal and professional story from life in Morwell, to the Macquarie Bank 'millionaire's factory' to assisting the launch of Social Ventures Australia and the non-profit success story of Good Start childcare and kindergarten centres.
The story shares the well-known partnerships SVA helped drive during Mr Traill's time as chief executive, including a behind-the-scenes look at how the organisation rescued the collapsed and discredited ABC Childcare group and transformed it into the non-profit chain of centres.
Mr Traill said the key to SVA was attracting high-net worth "social investors" who wanted to see funding in not-for-profit ventures, instead of relying on government funding.
In an article published in The Financial Review, Michael recounted one potential investor voicing his doubts.
"Michael, making successful investments in business is hard enough. The idea that you can do that and do any genuine social good at the same time is the stuff of fairytales," the investor said.
Still, Mr Traill said he got the sense that corporations could do more.
"Entrepreneurialism and venture capitalism is increasingly non-profit," he said.
"There's a sense that corporations need to be engaged in the community and if they're not fulfilling that, they need to be engaging and supporting the community where their customers are drawn."
For details about how to purchase the book visit www.jumpingship.com.au