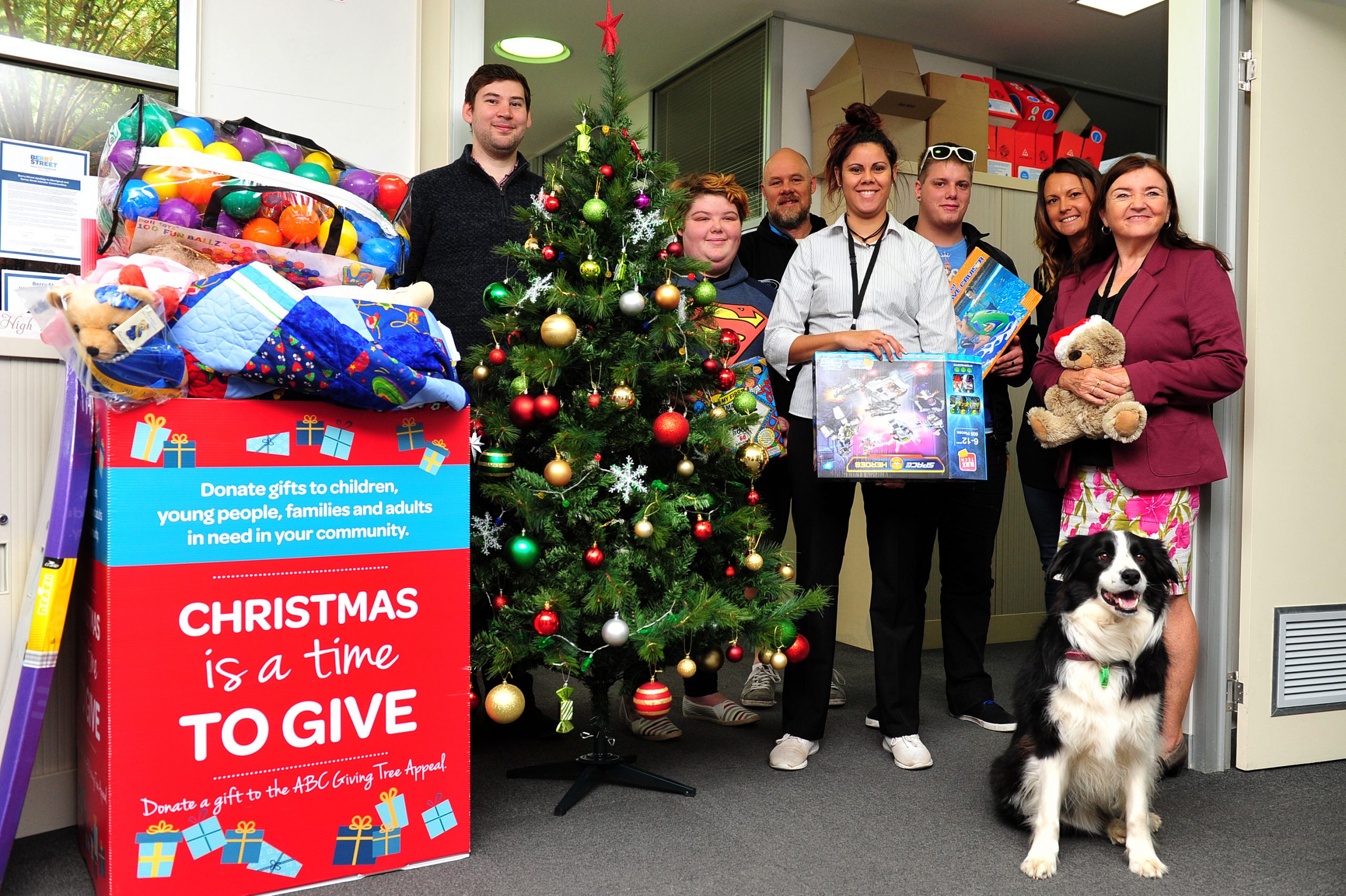 Gippslanders are asked to spare a thought to those less fortunate this festive season and give a gift to a child in out-of-home care.
Berry Street's annual Giving Tree Appeal is seeking donations of unwrapped presents, gift cards, monetary donations and household goods.
Giving gifts to those up to 17 years of age, the appeal allows families in need to enjoy Christmas without having to sacrifice on food, bills and everyday necessities.
Presents sought vary from plush toys to sporting equipment to arts and craft and household essentials.
Gift cards and monetary donations will be used by the organisation to purchase gifts specific to a child's needs.
"We know for some, the only present a child will get is from this appeal," Berry Street Gippsland regional director Trish McCluskey said.
"For some families, it's a choice between a gift or Christmas lunch, and we don't want them to have to make that choice.
"It's also about making the kids feel important, special and loved."
Berry Street Gippsland has between 150 and 200 children in its care at any one time, but supports up to 600 local families.
Ms McCluskey expects that number to grow in the wake of Hazelwood's closure in March next year.
"There's so much happening in our community that's not great; families are struggling," she said.
"But what we've found is that Gippslanders are least likely to judge, they just want to help.
"We're always incredibly impressed by the generosity and decency of our community, and I don't think that's going to change."
Ms McCluskey thanked the community for its support of the appeal over the years.
Drop off an unwrapped gift to the Berry Street Gippsland office, 37 Elgin Street, Morwell, by 3pm on 23 December.
Residents can also purchase gifts or donate online at www.berrystreet.org.au/GivingTree