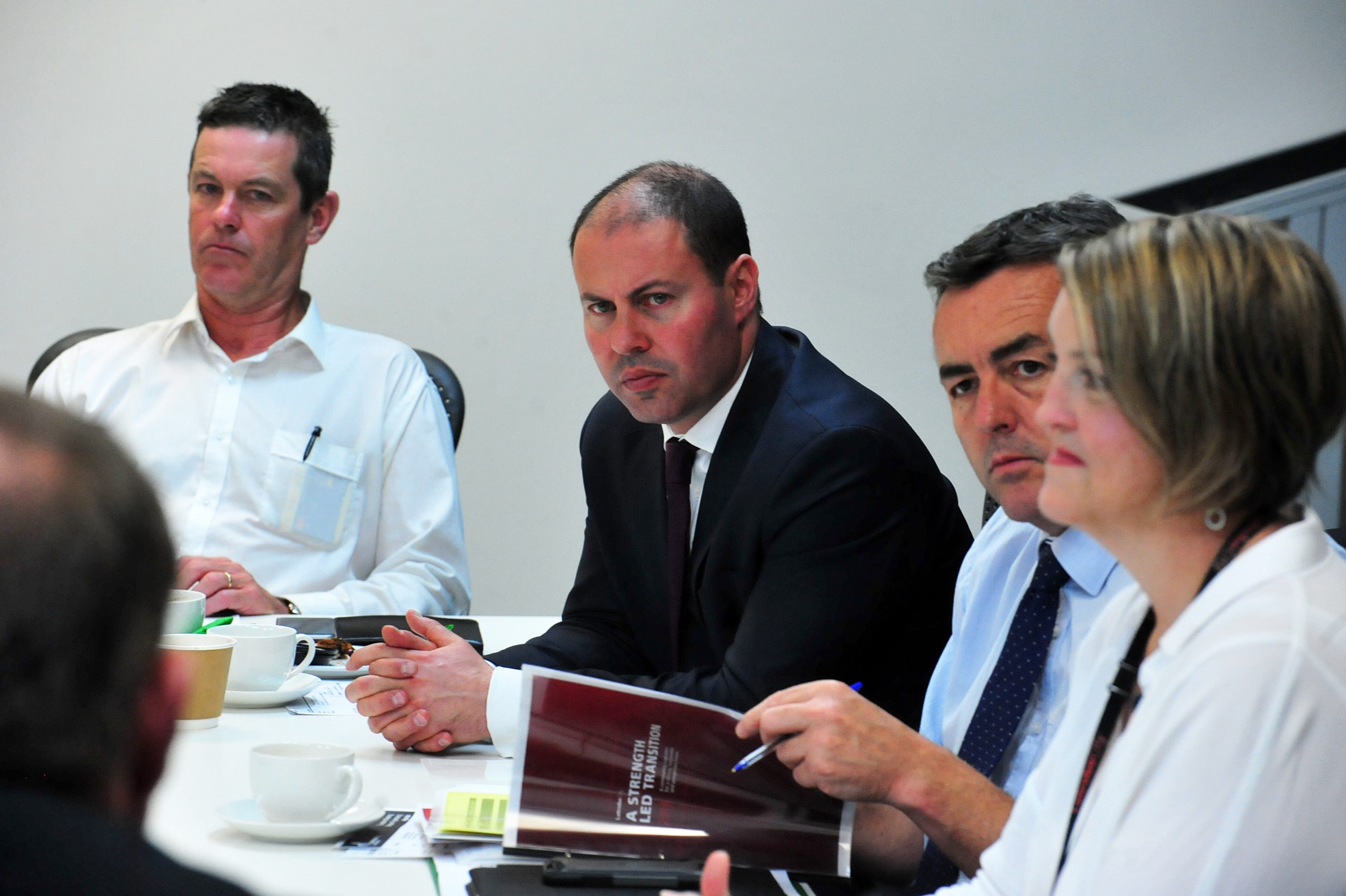 The Federal Energy Minister made his first visit to the Latrobe Valley this week – more than a month since the announcement that Hazelwood would close.

Josh Frydenberg met with workers of the brown coal power station and mine, Latrobe City Council and Member for Gippsland Darren Chester on Monday.
"Sitting down with the workers at Hazelwood, who have been told that the facility will close at the end of March next year, it does bring home that they've all got families, they've all got mortgages and they need to think about the future," Mr Frydenberg said.
"That is where we (the Federal Government) are stepping in with them, with the State Government to ensure there's a future for the people of the region."
In response to questions about the Latrobe Valley Taskforce, Mr Frydenberg said the Prime Minister and the Premier had agreed there would be federal representation on the taskforce including Darren Chester and Member for McMillan Russell Broadbent.
"We are now working with the State Government to ensure that is a reality, but of course there is lots of work to be done in this local area," he said.
Latrobe City mayor Kellie O'Callaghan said the council discussed its transition document with the Energy Minister after meeting him in Canberra last month.
"He's offered us some great information and some opportunity to further explore our community's concerns, but also highlight to him what the priority projects are for this transition," Cr O'Callaghan said.
Mr Chester said the Energy Minister had been supportive at cabinet level to secure the $43 million Federal Government investment towards the region's transition program.
"We need to make sure we get absolute value for money for the Australian tax payers and we deliver the sort of job outcomes people in the Latrobe Valley are looking for," Mr Chester said.