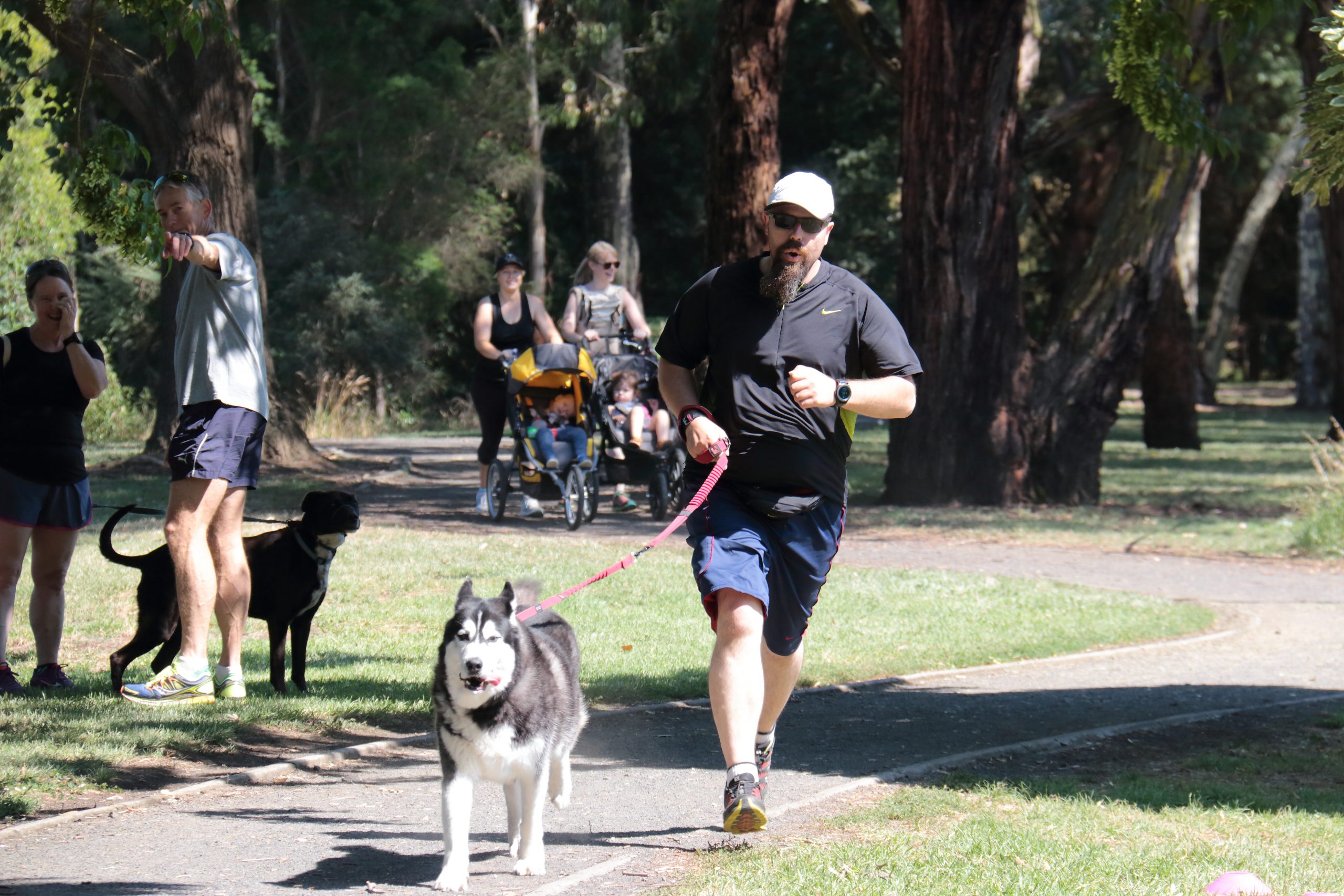 Since arriving in Gippsland in 2015 the global parkrun phenomenon has gone from strength to strength, with Newborough joggers the latest to put on their running shoes and get involved.
Newborough parkrun held its first trial at Moe Botanical Garden on Sunday morning with about 120 people turning up to take part in the five-kilometre event.
The five-kilometre course started in the botanical gardens before proceeding along part of the adjoining Moe Yallourn Rail Trail.
Event director Aaron Falzon said he expected a good turn out after the group's Facebook page received a strong reception.
"We were definitely getting a bit of a following but it was a bit stronger following than we thought, which was good," Mr Falzon said.
"We had at least 120 people there – for a trial that was pretty amazing."
parkrun caters for people of all fitness and ability levels.
Participants register online for a barcode prior to their first run which is used to track their times across each event.
As a result the only person the competitors race against is themselves as they work to improve their times.
"It's from walkers right through to professional athletes," Mr Falzon said.
"It's for anyone that is wanting to get up and give it a go and walk five kilometres or anything in-between."
He said the Newborough event was made possible as a result of support from Gippsport, Latrobe City Council and parkrun groups in Warragul, Traralgon and Churchill.
This Saturday Churchill parkrun will celebrate its first birthday with a black tie/formal dress-themed run kicking off at 8 Philip Parade from 7.30am.
Newborough parkrun will follow-up this weekend's trial with a second on Sunday, 5 February at 10am.
The group will then hold its first official event on Saturday, 25 February at 7.30am.
Mr Falzon encouraged people to attend the group's future events.
"It's free, it's timed, it's got the social media element where you can see the photos online and catch up on how you went as an individual," Mr Falzon said.
"There's always encouragement from other park runners.
"It'd be great if people want to come down."