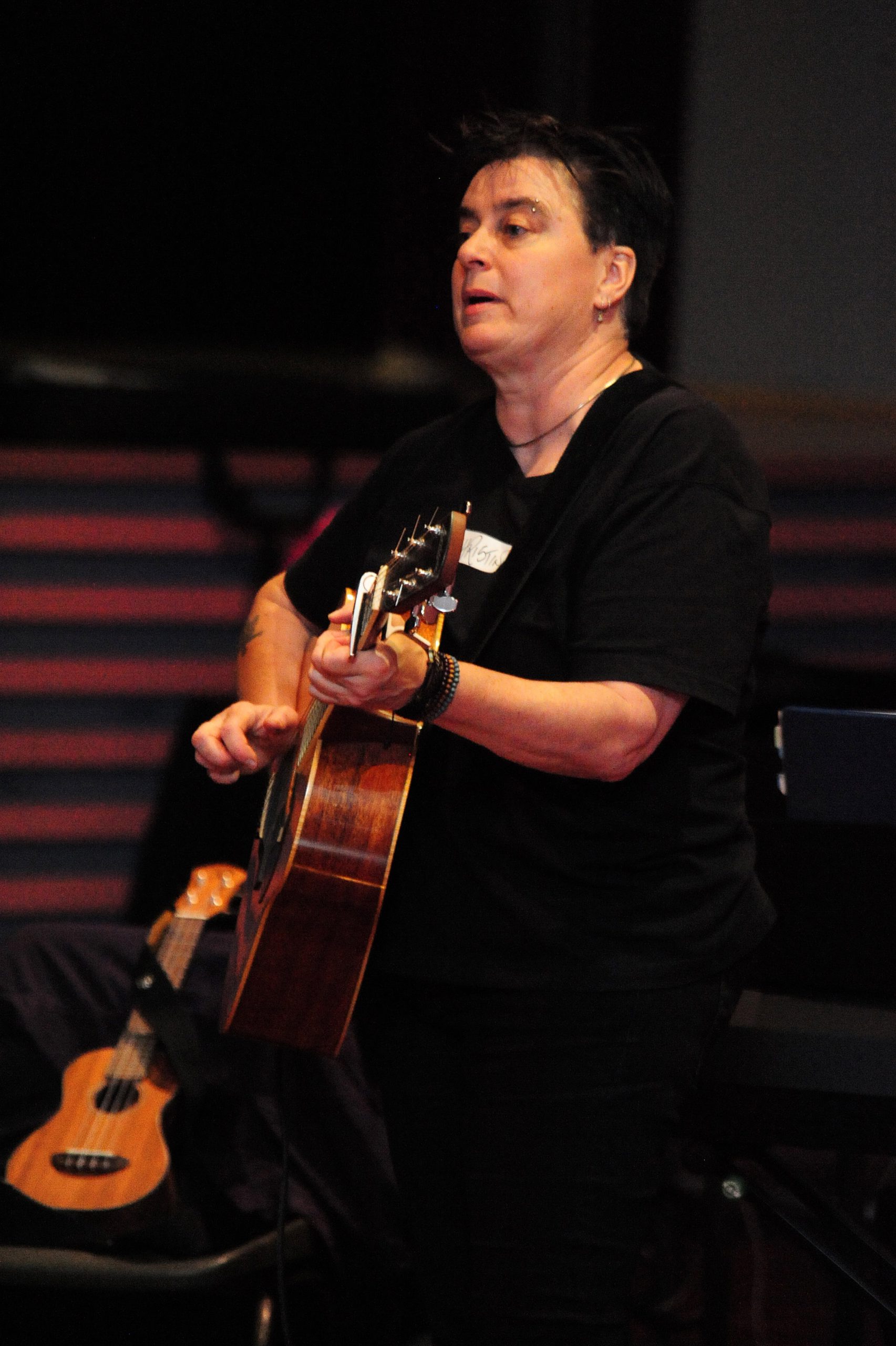 Preparations are underway for the No Excuses! and Men Aloud Latrobe Valley community choir project which is set to attract thousands of people to Victory Park in Traralgon on 4 March.
More than 40 women from across the Valley attended the first women's choir workshop at the Moe Town Hall last weekend in a project headed by Choir of Hard Knocks founder Dr Jonathon Welch, Dr Kathleen McGuire and Christina Green.
The project, a joint initiative by the Latrobe Valley Community Choir and School of Hard Knocks, will aim to raise awareness and support for those affected by family violence.
Berry Street deputy director Jane Barr said it was important for the community to share their experiences and recognise that family violence is simply not acceptable.
"The first workshop was fabulous, there was a great turnout and we received a great response from the community," Ms Barr said.
"The lyrics these people are learning are words and messages from survivors of family violence, it's very special and so many people have already been touched."
The women's choir, led by Dr McGuire and Ms Green, have the opportunity to share their experiences and concerns in a safe and protected environment.
"It's often a great way to help these people overcome terrible thoughts," Ms Barr said.
"It's important we send a message and take a stance against family violence as a community.
"When you involve music with a social issue such as family violence, it's an amazing experience; you can't come out feeling anything but empathy and compassion."
This Saturday the Men Aloud choir will join Dr Welch at the Moe Town Hall from 1pm with the women's No Excuses! choir meeting separately at the same location.
Towards the end of the mutual workshops the men's and women's choir will come together for the show on 4 March.
For more information about the workshops, phone 0427 955 009 or visit the 'No Excuses' Facebook page.