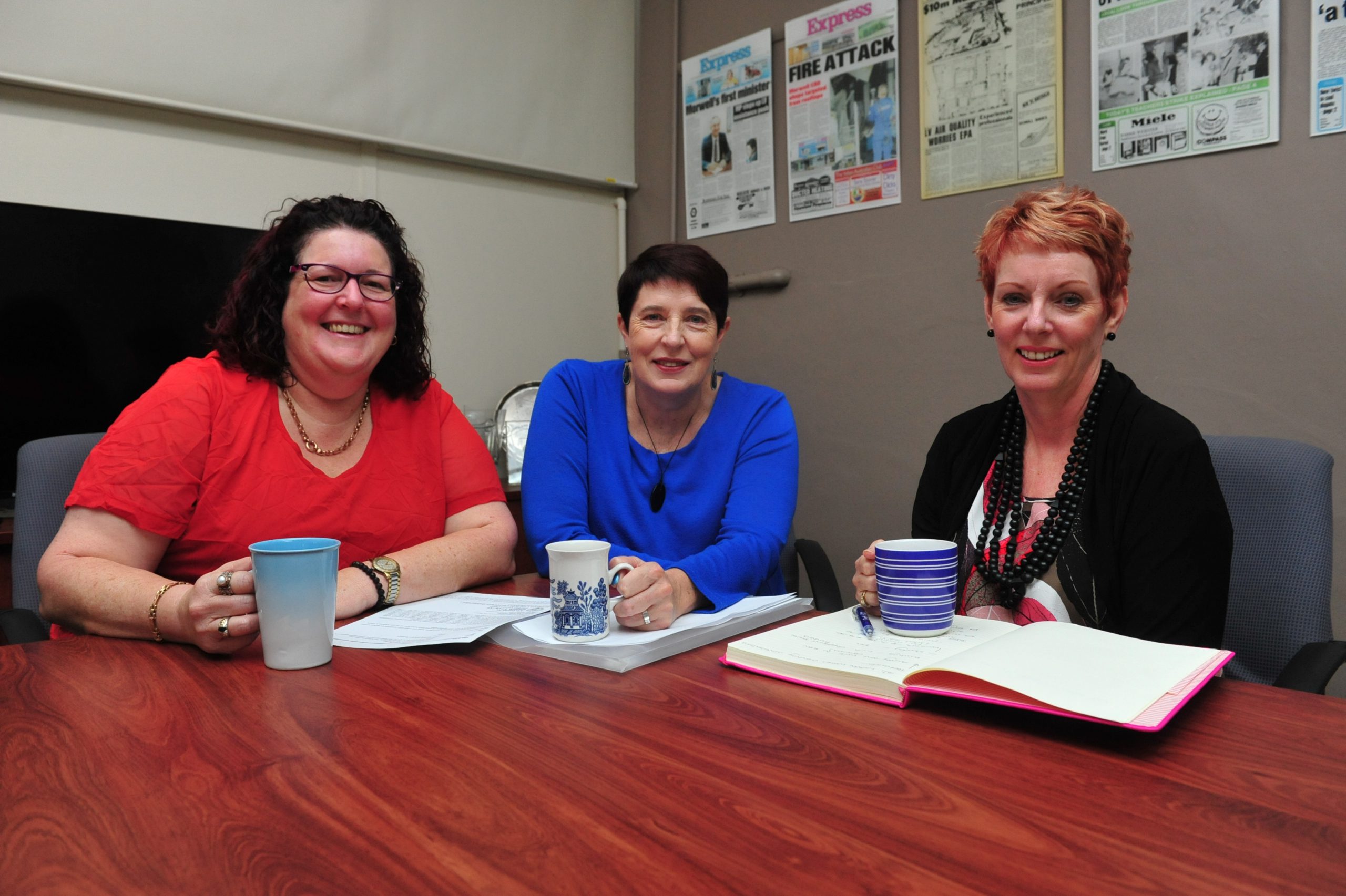 The impending closure of Hazelwood is now only weeks away, but there's more to think about than hundreds of men set to lose their job.
A band of Latrobe Valley advocates are also considering the impact of the women and families tied to the power industry workforce and the social fabric of the Latrobe Valley community.
"Those of us who have seen the privatisation of the State Electricity Commission (in the 1990s), saw the social impact and the emotional toll that families went through and we're concerned that doesn't happen again," Lisa Price said.
Ms Price, Gayle Fitzclarence and Anne Murphy have started a women's support group they call 'Latrobe Women Creating Conversations'.
About 10 women meet at Berry Street in Morwell each fortnight to support one another, share information and advocate for women's wellbeing.
The project is supported by the family and children services organisation, as well as the Department of Health and Human Services, Relationships Australia, Latrobe City Council and the Centre for Multicultural Youth.
Ms Price said women were concerned about school fees, continuing their children's commitments at sporting clubs, applying for Centrelink payments and new family dynamics.
"We want to build some resilience in the community and by helping women and families perhaps identify some of the signs of depression and what to look for and give strategies about men who don't want to talk," Ms Price said.
Ms Fitzclarence said women would bear the brunt of a lot of what's about to happen in the power industry sector.
"They're going to support their husbands emotionally and their kids and try to make that dollar go a lot further," she said.
In addition to the fortnightly meeting, Latrobe Women Creating Conversations is holding a 'Picnic in the Park' free barbecue event at Kernot Hall on 22 February between 5.30pm and 7.30pm.
Ms Price said the event was an opportunity for women to connect.
"My husband works out at Loy Yang, but I wouldn't know any of the wives that he works with, so there'll be women who work out at Hazelwood who won't know any other women in the same situation," she said.
"It's about bringing families and communities together and saying we're all in this together."
The next support group session will be held at Berry Street on Tuesday, 31 January at 10am.
A closed Facebook group 'Latrobe Women Creating Conversation is another resource for women in need of support.
For more information, contact Lisa Price on 0477 288 822.