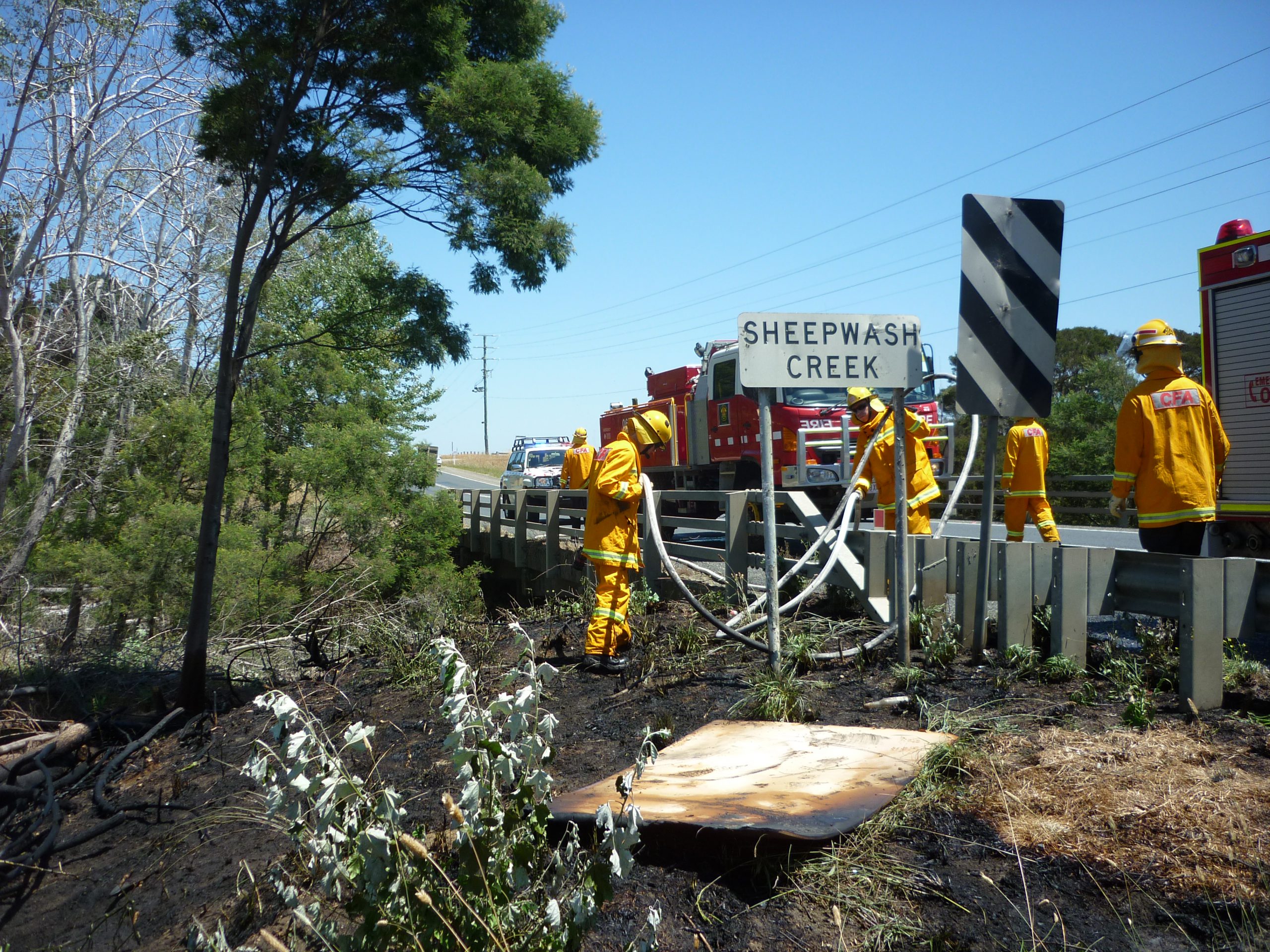 A small grass fire was sparked as a result of a boat trailer wheel bearing failure at Flynn on the Princes Highway yesterday.
Country Fire Authority crews from Traralgon responded to the blaze which burnt about 20 metres of roadside shrub near the Sheepwash Creek bridge.
Traralgon police First Constable Shane Wakker said dry conditions fuelled the small grass fire about 12.35pm.
"A boat trailer lost its wheel and it rolled off into the shrub where it's believed a few sparks caused the fire to ignite," First Constable Wakker said.
"It's a timely reminder for trailer operators to check their trailers and vehicles thoroughly before using them this summer, particularly given how dry the roadside is at this time of year."

The fire delayed traffic in the area for about half an hour as three appliances from the Traralgon Fire Brigade and members from Latrobe Highway Patrol and Traralgon police attended.
Traralgon fire brigade senior station officer Gavin Parker said it was important for motorists to maintain their trailers as it is often an overlooked issue.
"Something like a worn wheel bearing that would be audible in a car will not be able to be heard on a trailer," Mr Parker said.
"Boat trailers are used to launch boats… if the bearing seal leaks it can enable water to enter the bearing causing unexpected and premature wear.
"The result can be the loss of a wheel off the trailer and/or the starting of a fire as in this example."