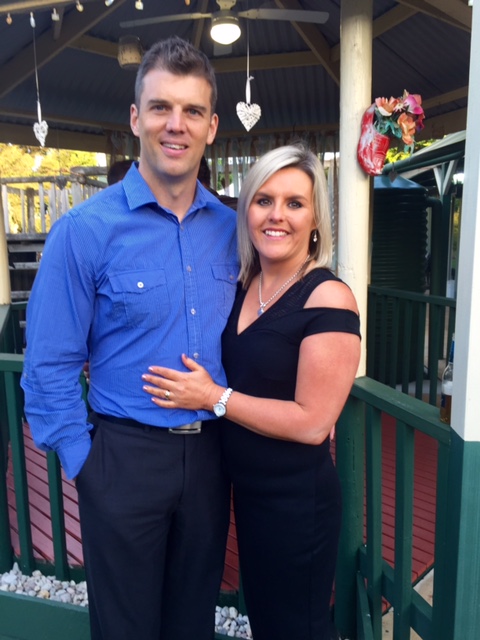 It is now less than two months until the closure of the Hazelwood power station and mine.
In a time of uncertainty, workers at the Engie-owned station and mine are doing it tough with many employees only skilled in the power industry.
Jason Mackay, a Traralgon father-of-four, has lived in the Latrobe Valley his entire life and said the announcement of Hazelwood's closure added a "massive amount of pressure" to his life.
"We've got eight weeks to go, not long until the payments stop and small redundancies that won't last long," Mr Mackay said.
Mr Mackay, who works in operations as a unit attendant, said he felt like he and his colleagues were "out on their own".
"There's a lot of people that are struggling and I don't think (Engie) can see that, they think they're doing a lot and there's all of these services out there but (workers) aren't stepping up to ask for help, they're battling," he said.
"The work environment is terrible, some people are very open and others are not saying a word, but everyone's panicking."
Mr Mackay and his wife Lee lost their five month-old daughter to a rare genetic disease spinal muscular atrophy nine years ago and said her passing had played an important role in their decision to stay in the Valley.
"We have a daughter in our local cemetery so we've really dug our heels in and don't want to leave but just have to fight to try and find whatever jobs we can," he said.
"There's more job losses than job creation in the Valley and that's a big problem, we're only really scraping the barrel here … we're in real turmoil.
Mr Mackay said there were a number of problems Hazelwood workers would face in the coming weeks and months.
"Many of these workers have left a trade (to come to Hazelwood), some have been out of their trade for 10 or more years. It means they've left their skills behind.
"It means that you're competing with an already high unemployment rate seeking a job against people who are already in a trade and more established in the field than what you are."
Mr Mackay was concerned that as the date drew closer, the full effect of the closure would have devastating impacts on Hazelwood's existing employees.
"I've had that sick feeling in my stomach, the pressure on your chest, there's worrying times ahead."
Peter Yendall, a Traralgon resident, also works in operations as a unit attendant.
He was promised a job well into the future to eventually become a unit controller, but now has only has a matter of months to find a new job.
"Unfortunately, my background a lot of the work is in the power industry and it's looking pretty bleak to be honest," Mr Yendall said.
Mr Yendall said the announcement of Hazelwood's closure had a big impact on his family with concerns he would struggle to find employment post Hazelwood's closure.
"My wife will have to go back to work and I'll probably have to look after our baby.
"We don't know what's ahead."