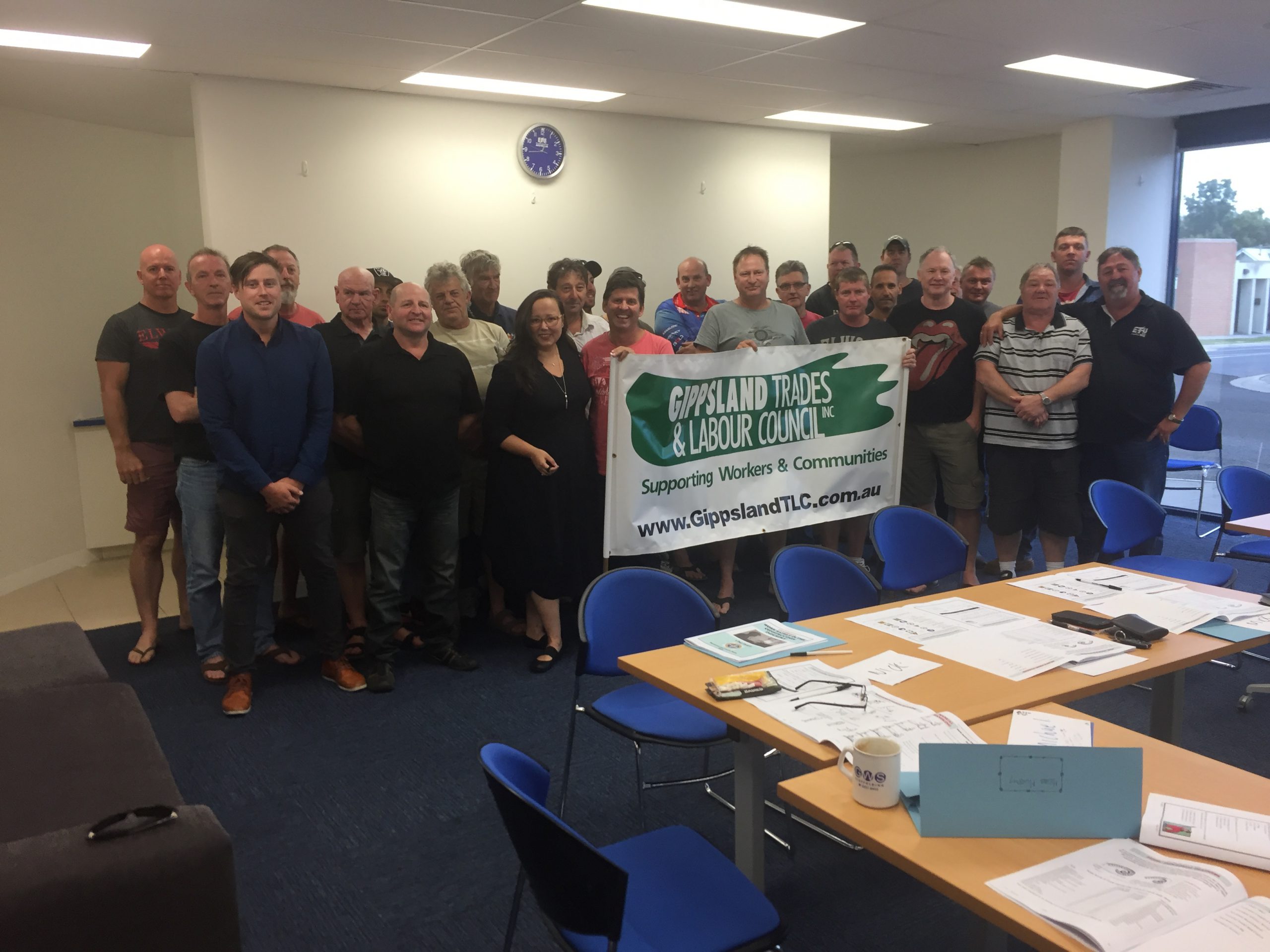 THE Gippsland Trades and Labour Council has urged Latrobe Valley workers to get in touch if they are looking for help ahead of the looming closure of Hazelwood.
Last Friday the GTLC held the latest in a series of training days designed to give workers the opportunity to work in other industries once the plant and mine closes on 31 March.
The course participants completed the 'white card', a general construction industry safety induction which is required to work on sites across Australia.
GTLC secretary Steve Dodd said he was pleased with the number of participants in the courses.
"We've got a waiting list at this point in time of a whole range of workers who want to do courses and we're in the process of organising those courses going forward," Mr Dodd said.
He said the aim was to use future courses to prepare Hazelwood workers to undertake rehabilitation of the power station and mine.
"We believe that the rehabilitation of the mine and also the demolition of the power station will create ongoing employment for some of those workers out there," Mr Dodd said.
"We need to make sure we structure courses that allow guys to do that work such as working safely with asbestos (courses)."
About 700 Hazelwood workers and contractors at the site will lose their jobs when Hazelwood closes.
Hazelwood owner Engie estimates the rehabilitation of the site will create about 250 jobs until 2023.
Mr Dodd said there was "some angst in the community" not enough was being done to help workers and families affected by the closure, but warned change would take time.
"The first part of the short-term stuff is making sure people have qualifications so that they can actually apply for jobs outside of Hazelwood in whatever it may be, whether it's the construction industry, the rail projects that are going on or the oil and gas industry," he said.
Anyone seeking assistance ahead of the closure of Hazelwood or interested in registering for courses can phone the GTLC on 5133 7684.