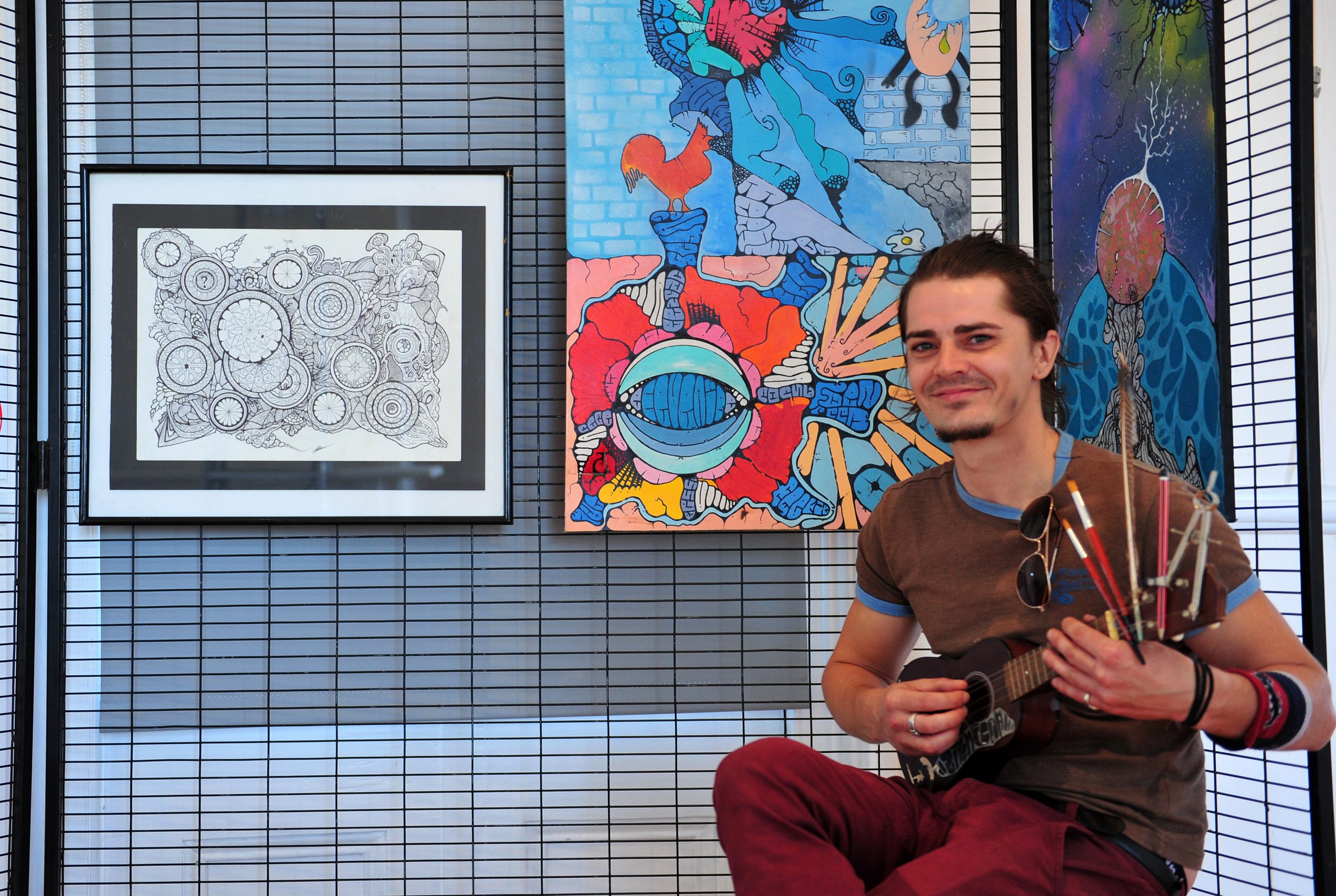 Art has always been part of Aaron James Brown's life.
It's a passion the Traralgon artist inherited from family, especially his grandmother, who helped instill a love of sound.
Indeed, an early school report card noted his fondness for creating expressive artwork.
"My grandmother was a music teacher, my aunty's the president of the art society," Aaron said.
"I wake up and breathe music. I studied music when I was younger through TAFE.
"So it's definitely in the family and that inspiration's always come from my family."
Creative expression is a major part of the 29 year-old's life and it's something he hopes to showcase in his new exhibition, 'Unanchored Geometric', which opens at Traralgon's Art on Track gallery on Saturday, 4 March.
The exhibition will feature work in a variety of mediums, including painting, drawing, mixed media, spray paint, stencils and sculpture.
"It just shows I've always been interested in colours and geometric shapes and blending them together and filling in the gaps," Aaron said.
"I love the idea of geometrics, making things join together and filling in the gaps – I've been fascinated by that all my life."
'Unanchored Geometric' will mark the second time his work has been featured in an exhibition after he took part in the Visions of the Valley art festival in 2014.
On that occasion he picked up first prize for one of his pieces in the mixed media category, which he said gave him a feeling of acceptance from the local art community.
Aaron said his latest exhibition would highlight how his work has changed since he received the reward.
"All of my pictures, especially on the day of my art show, you'll see how everything goes together," he said.
"I've developed this style within myself.
"There's nothing that doesn't stand out and doesn't look like it's supposed to be part of my show."
'Just Geometric' will be open to the public from Saturday, 4 March for a special showing from 10am to 2pm.
It will feature at the Art on Track gallery, located off Traralgon's Queens Parade, until the end of March. The Art on Track gallery is open Mondays, Tuesdays, Thursdays and Fridays from 10am to 2pm.