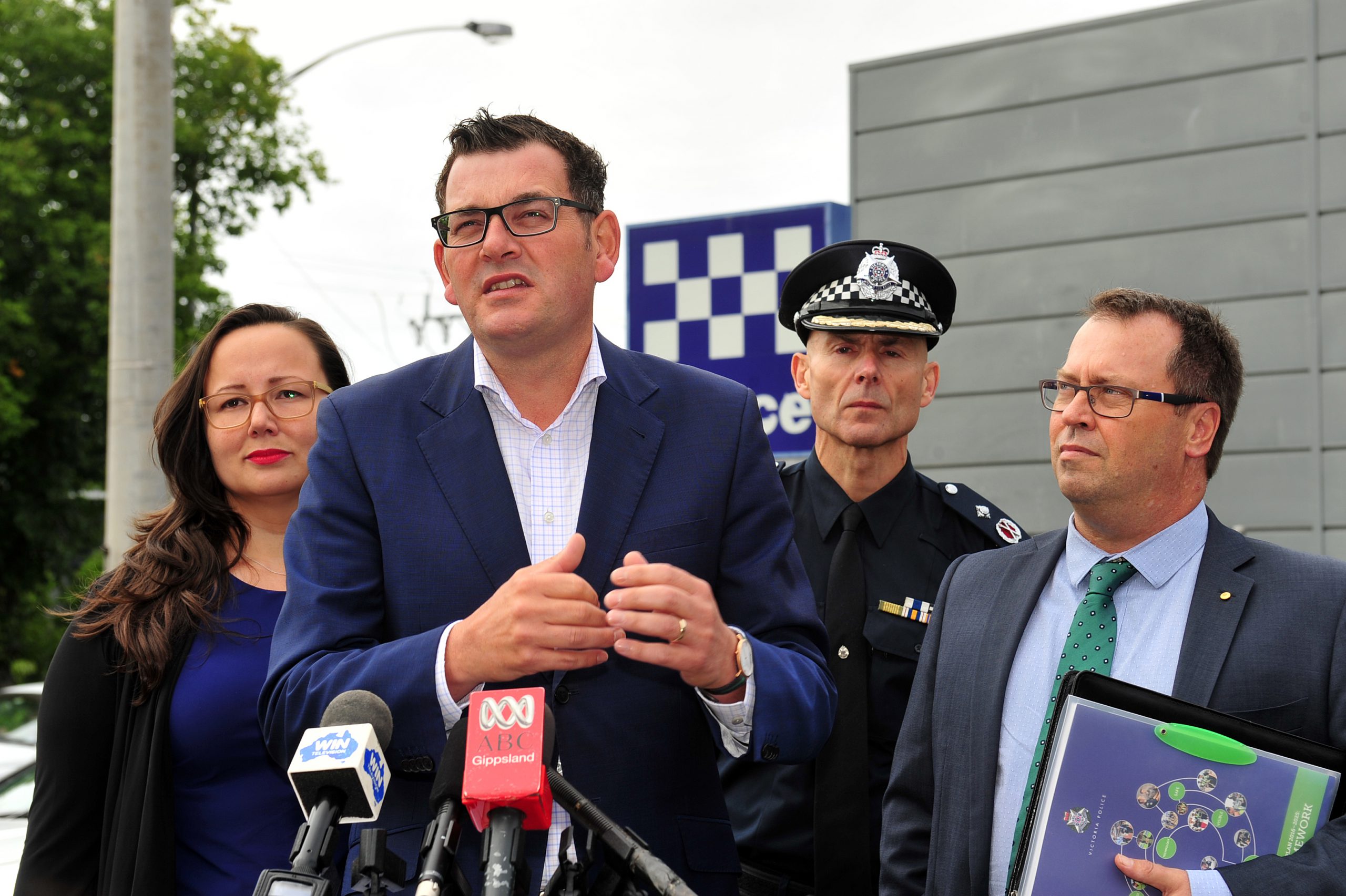 At least 150 Hazelwood workers are in line for transfers to jobs at other Latrobe Valley power stations, Victorian Premier Daniel Andrews says.

Mr Andrews met with power industry workers and union officials on Friday before announcing the State Government had all but put pen to paper on a deal for pooled redundancies across the region's major generators.
The worker transfer scheme would involve voluntary redundancies being offered at AGL Loy Yang A, Yallourn Power Station and potentially Loy Yang B to make way for retrenched Hazelwood staff with government support.
Mr Andrews said the respective owners, EnergyAustralia and AGL, were "fully committed" to a transition scheme and were working through "some remaining issues".
"Those two companies are involved; I do hope that ENGIE and indeed any future owner of Loy Yang B would be involved in that innovative scheme," he said.
"This has not been done before, it has taken a lot of hard work. We're not quite there yet but we have taken and made really important progress."
Mr Andrews said the State Government had approved "all the funding necessary" from its $266 million transition fund to help secure the deal, but had not finalised the exact dollar figure.
He said he was hopeful of having agreements finalised soon and that "big steps, real progress" had been made.
"I'm confident we'll see at least 150 of those jobs in essence saved," Mr Andrews said.
"It's about giving those power workers and their skills a future and giving them an opportunity to keep on investing, spending and being part of this local area. "A big and important part of this is that the government is stepping in to assist with the cost of that scheme… we have approved, the money is sitting there ready to go, now it's just a matter of finalising arrangements."
AGL confirmed the company was working with the State Government to facilitate the scheme at its Loy Yang A operation.
"AGL will continue to work with the Government on its program to help provide transition support and employment opportunities for Hazelwood workers," an AGL spokesperson said.
An EnergyAustralia spokesperson said conversations were ongoing regarding Yallourn's involvement but that progress had been made.
"EnergyAustralia is one of several parties involved in discussions about opening up job opportunities in the Latrobe Valley," the spokesperson said.
"These talks have been open and productive but we have ground to cover yet.
"To be clear, our focus is on creating new jobs in the Valley which are secure and are open to as wide a field of applicants as possible."
Loy Yang B and Hazelwood owner ENGIE said discussions were ongoing ahead of its 31 March closure of the latter's coal mine and power station.
"ENGIE in Australia is continuing to provide a full range of support services to employees who will depart the business on 31 March," an ENGIE spokesperson said.
"There are also continuing co-operative discussions with a number of government departments and agencies on a range of closure-related issues."
Mr Andrews said a number of Hazelwood workers had already secured alternative employment and the State Government, through the Latrobe Valley Authority, would continue to assists workers and contractors with re-training and job opportunities.
Former federal minister Simon Crean has been engaged to help broker the transfer deal.