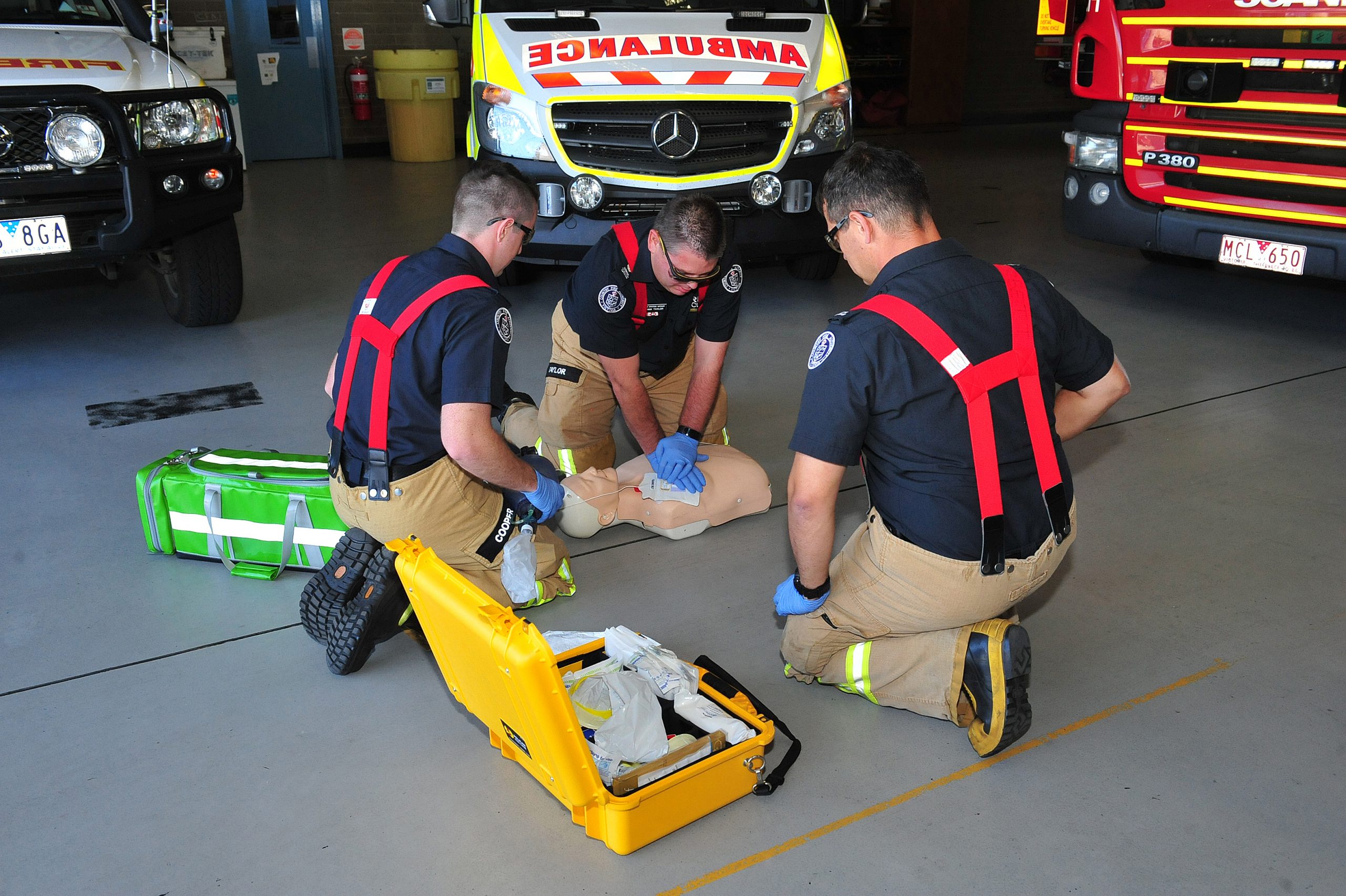 Fire stations across the Latrobe Valley will be more equipped to deal with heart attack victims after the roll out of Emergency Medical Response training and equipment at two of its stations.
Morwell and Traralgon fire brigades are two of 35 Victorian stations to receive the EMR status under the State Government initiative to help patients who experience medical emergencies.
Morwell station officer Daniel Ripley said the upgrade would allow firefighters to respond to cardiac events, assist paramedics and ultimately save lives.
He said when patients called for an ambulance in the case of someone who was not breathing, a fire truck could arrive on scene before the ambulance.
"We're not taking over from the ambulance at all, we're there to provide some support and critical care before the ambulance arrives," Mr Ripley said.
"We have a 90 second response (time) out of the station so we get out pretty quick. So someone who's had a heart attack, someone who's not conscious, not breathing – you may receive a fire truck as well as an ambulance service."
Morwell's pumper and aerial pumper will be two of the trucks equipped with a defibrillator, resuscitation equipment and a medical kit for a range of injuries.
"It's a State Government initiative … they're rolling it out across the state between now and 2019 and it's to assist the ambulance service to provide emergency care to critical patients," Mr Ripley said.
Thirty-five Victorian fire stations will receive the EMR status over the next two years, with 16 career and three volunteer stations already capable of responding to a request.
Wellington Gippsland Ambulance Victoria group manager Paul James said the EMR equipment could provide urgent life saving care to a patient if an ambulance is delayed or unable to attend to the scene first.
"We know from all the medical evidence we've gained over the years that the most important thing we can do is start CPR early on a patient that's suffered a cardiac arrest," Ms James said.
"In Victoria we have a 29 per cent survival rate, with the CFA involved were hoping to get to at least 40 per cent.
"By having the CFA helping us out with their fleet of trucks we can get to those patients quicker and faster and hopefully save more lives."