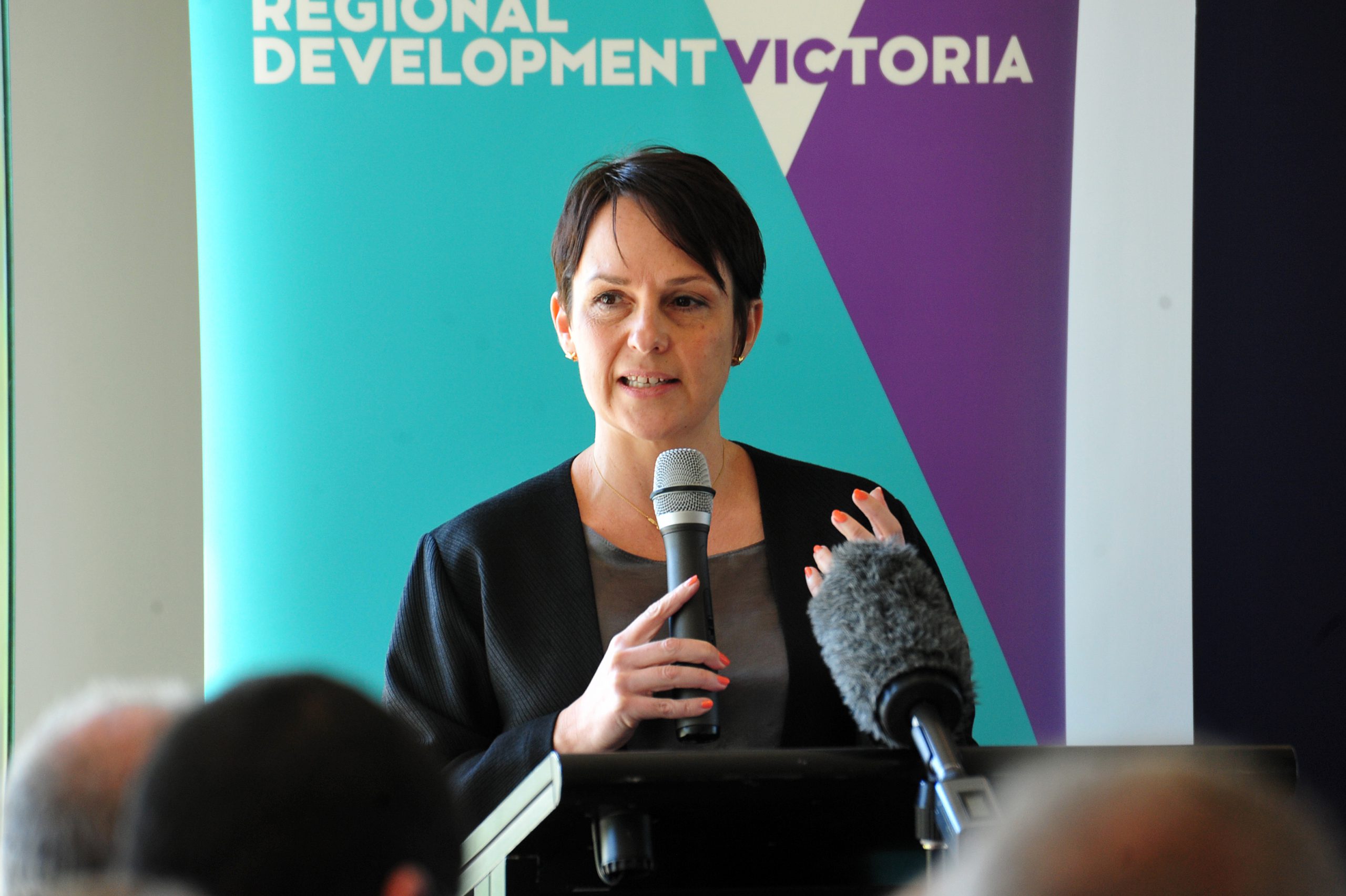 Latrobe Valley residents have had the opportunity to put their concerns to key figures overseeing the region's Hazelwood transition at a community forum in Traralgon on Thursday evening.

The 'Hazelwood – What's Happening' forum was organised by the Morwell and Traralgon Labor Party branches and attracted about 120 people to Traralgon's VRI hall.
The 'Q and A'-style event featured a seven member panel including State Regional Development Minister Jaala Pulford, Member for Eastern Victoria Harriet Shing and Australian Council of Trade Unions president Ged Kearney.
Latrobe Valley Authority interim chief executive Kylie White, Latrobe City deputy mayor Graham Middlemiss and Gippsland Trades and Labour Council secretary Steve Dodd were also on the panel.
Gippsland Asbestos Related Diseases Support chief executive Vicki Hamilton rounded out the list.
During the forum the panel received questions about the State Government's response to Hazelwood's closure and what results it had achieved from its $266 million investment package.
One attendee questioned the relevance of the response after a friend who had successfully managed a business for 25 years was offered money for a transition plan.
"The thing people are quite rightly concerned about is 'how is this money going to be used in the most responsible way possible?'" Ms Shing said in response.
"We need to make sure those options are available not just for your mate who's got a business plan that works for him and doesn't need that $16,000 (grant) but for people who don't have the business skills… to develop a transition plan."
Other questions centred on why work to build concrete sections for metropolitan rail works weren't being built in the region when similar work for the EastLink project was.
Former Latrobe City councillor Bruce Lougheed received applause after asking the panellists if they would "advocate strongly for continued funding of Brown Coal Innovation Australia (BCIA) research" into alternative uses for coal.
Ms Shing said she had had discussions with BCIA and would continue to take the ideas put forward by the region to government.
Cr Middlemiss and Mr Dodd both said they supported developing alternative uses for coal.
"I think everybody knows I'm a strong supporter of the continued use of our greatest asset, which is brown coal, but I'll speak on behalf of the council," Cr Middlemiss said.
"It is the council's policy that our greatest strength is the brown coal asset and research should continue until we find alternate uses for brown coal."
But it fell to Ms Hamilton to express many of the community's frustrations into words.
"We've all shared privatisation and we've all lost people that we knew and loved to a shambles of privatisation so government is not looked upon in a wonderful way, whatever government is sitting," she said.
"The thing I feel in the community is a sense of hopelessness."
Ms Hamilton said she knew families who were looking to leave the region "because they are not confident that this government can deliver any jobs in this region of proportion to actually being lost".