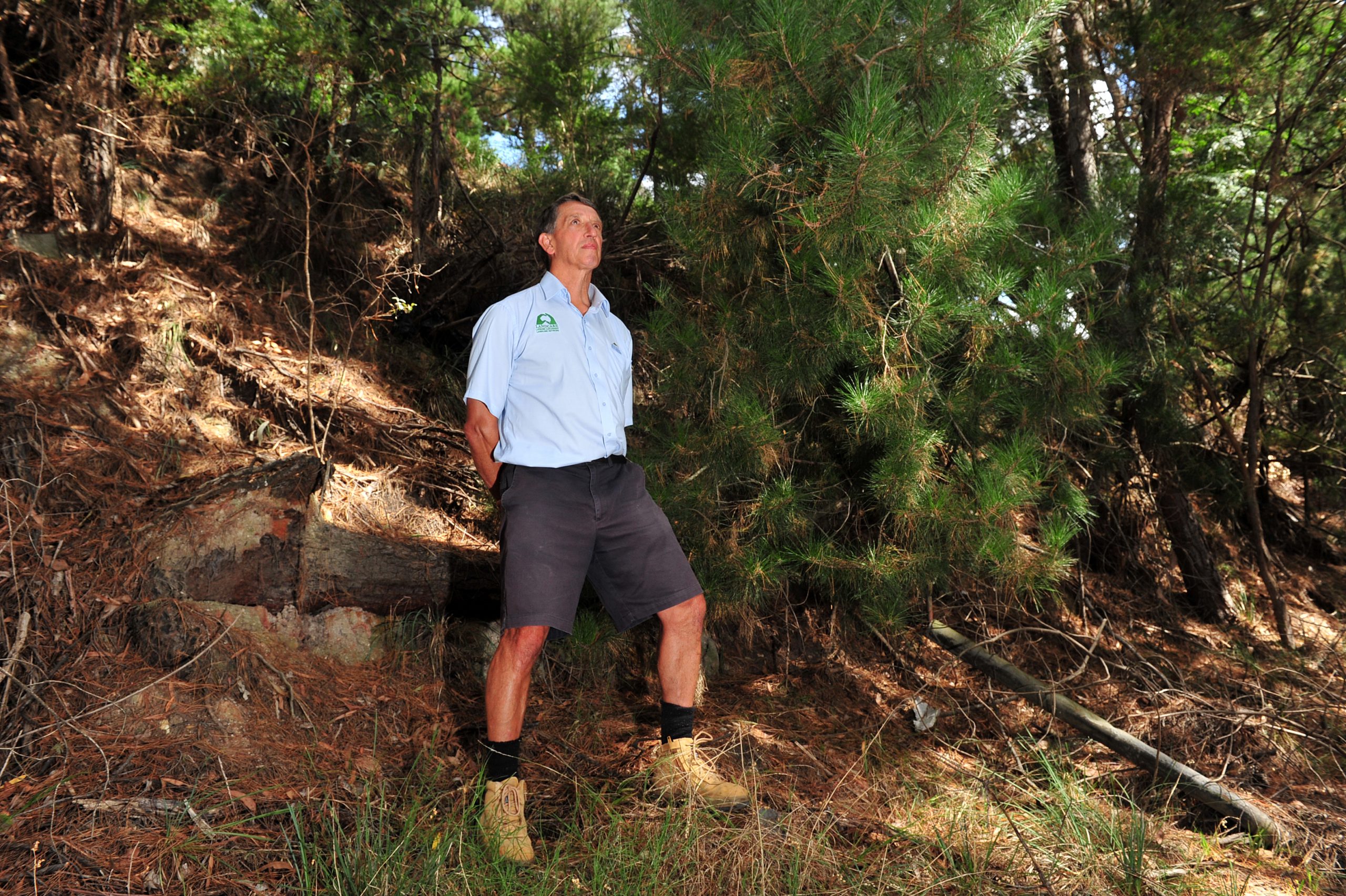 The pine tree may be a popular piece of festive flora at Christmas time but its presence isn't quite so welcome along the Moe-Yallourn Rail Trail.
Pines are set to be removed along a section of the trail near Sullivan's Track as stage one of a vegetation management plan.
The Moe-Yallourn Rail Trail Committee commissioned plan identifies all the environmental threats to the biodiversity of the trail and includes a detailed program of weed eradication and re-vegetation works.
Latrobe Landcare Network facilitator John Crosby said the track works would remove introduced species of flora to be replaced by native vegetation.
"This is an exciting time for users of the track and the local residents," Mr Crosby said.
"Over the next three years a staged program of environmental works will see the eradication of weeds in conjunction with a staged re-vegetation program.
"A variety of indigenous plants will beautify the track and increase the abundance and variety of native fauna and flora.
"The new section of track which takes in some great views of Lake Narracan, will also be revegetated."
There will be opportunities for the community to participate in tree planting activities along the track, including the upcoming National Community Tree Day and National Schools Tree Day in late July and early August.
Works are being funded by Energy Australia and managed in partnership between the Moe-Yallourn Rail Trail Committee, Latrobe City and the Latrobe Landcare Network.
Pine removal is scheduled to begin on Monday, 13 March and is expected to be concluded by the following Friday.
For more information phone John Crosby on 0429 803 631 or email johnc@wgcma.vic.gov.au