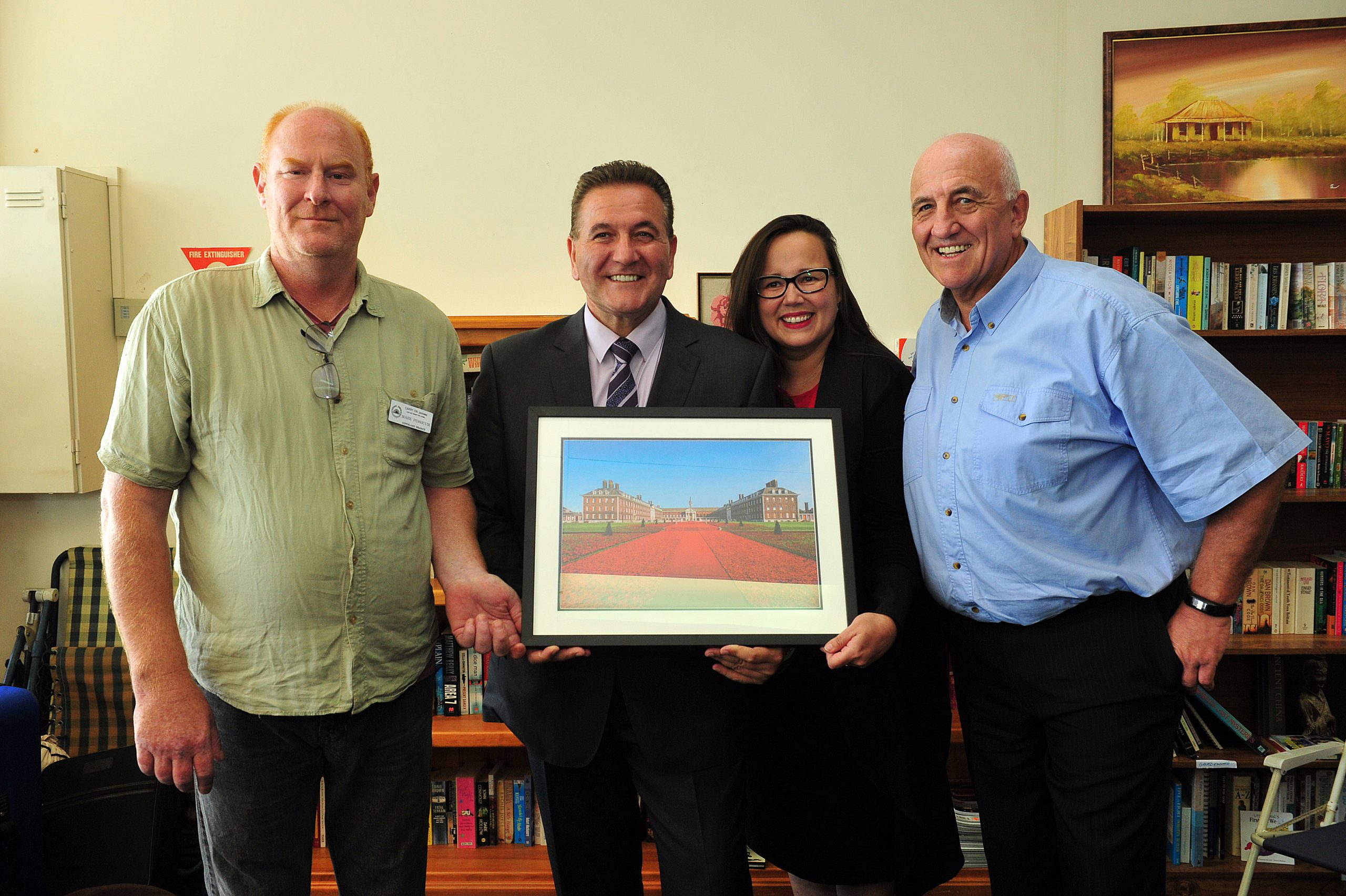 A new organisation to assist veterans has opened in Morwell.

'Carry On' will provide welfare and financial services to veterans across Gippsland after it opened its seventh drop-in centre and op shop last month.
Gippsland branch leader Mark Pennicuik said the branch would help aid some of Gippsland's 4500 odd veterans including service personnel from the army, navy and air force.

"Our branch here in the Latrobe Valley and for Gippsland covers from Pakenham and as far east as Genoa and right through to South Gippsland," Mr Pennicuik.
"We'll provide services to veterans who are doing it tough and struggling.
"We also assist with their health in general, go and do hospital visits or if a veteran is in crisis we'll go and sit with he or she and talk to them."
Mr Pennicuik said isolation was one of the biggest issues Gippsland veterans faced and hoped the new regional office in Morwell would help address the issue.
"A lot of the services like medical treatment are located in Melbourne and for veterans down this way it can be a one or two day travel experience just to get up there, it can be quite stressful for them," he said.
"Here at the shop we're developing a drop-in centre where they can come in, meet other veterans and talk. They'll be able to watch television, wash their clothes and have a wash if need be.
"We will have welfare officers on site who will assist them with their welfare claims and steer them in the right direction."
Mr Pennicuik said the organisation would also provide services such as accommodation, food vouchers, clothing and bedding.
"Sometimes we'll even pay their bills depending on the circumstances and assist them if their car is broken down and get it fixed," Mr Pennicuik said.
"We're going to save lives by being here. We're going to make a difference."
On Friday, the organisation had a ministerial visit from the Veterans Minister John Eren and Member for Eastern Victoria Harriet Shing.
Mr Eren said Carry On would provide a great service for the people of Gippsland and indicated he would be "keen" to assist the organisation.
"Obviously again the (Victorian) Veterans Council determines some of these funding opportunities that exist … I'd be very keen to see where I can assist and I've always liked to, particularly organisations like this who provide a tremendous service to the ex-service community," Mr Eren said.
"This area is doing it pretty tough at the moment, if anything the ex-service personnel really need a helping hand so I'm keen to help."
Carry On is reliant on local business and community support.

Mr Pennicuik said Carry On was endeavouring to locate Indigenous veterans across the Gippsland region and encouraged them to make contact with the organisation.
For more information, to make donation or visit the op shop, go to 236-238 Commercial Road, Morwell or visit carryonvictoria.org.au