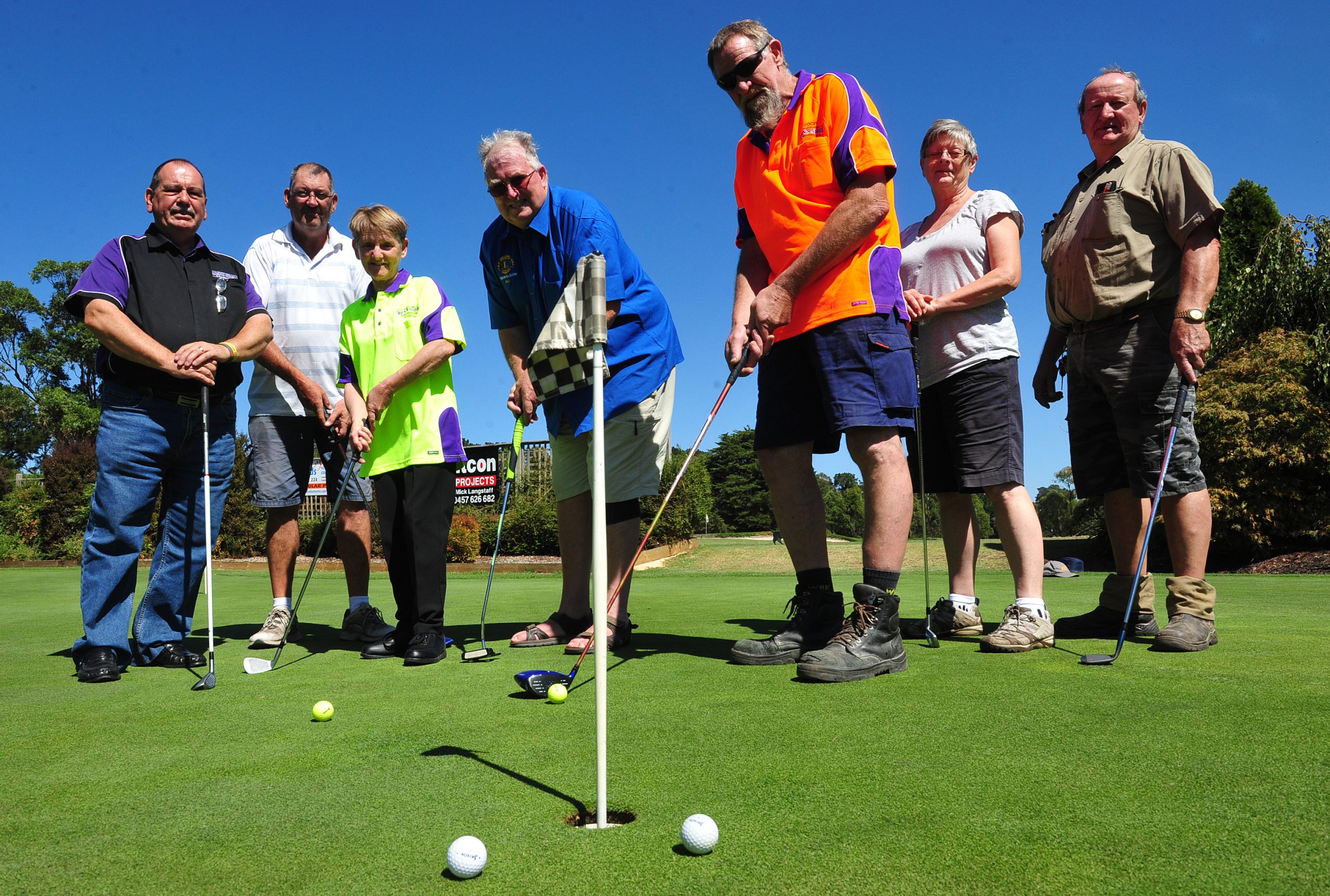 THEY'RE already handy with woods in the workshop and Traralgon Men's Shed volunteers will test their mettle with them on the golf course next month as well.
The Traralgon Men's Shed and Woodworking Inc has been earmarked as the primary beneficiary of this year's Traralgon Lions charity golf day on Sunday, 2 April.
The not-for-profit organisation, which specialises in indoor and outdoor furniture production and model-making, survives off its own sales and community support, sponsorships and grants.
Men's Shed committee member Gary Mauger said the Lions Club support, projected to be worth about $9000, would be a huge boon for the organisation.
"The assistance of the Lions Club on this occasion is just a magnificent gesture; this will help us greatly," Mr Mauger said.
The progressive co-operative, which provides hands-on training and expertise for its 30 registered members and the public, welcomes women in its ranks as well, despite the Men's Shed moniker.
Its president is a woman who walked in to request a tailor-made TV cabinet, and ended up making it herself.
"She made it herself, did a fantastic job and the guys taught her to use all the tools and equipment safely. She got a great result and stayed on to be president," Mr Mauger said.
The Men's Shed has been busy producing Swish table tennis tables for visually impaired people, refining the art to make the final product more user friendly, to the point users can pack them up themselves.
Another of their community services is teaching model-making to school children.
Mr Mauger, a former engineer and project manager, in tandem with master model-maker Zibby Lileto, are among those who help grade five and six students create as part of their curriculum.
He said it got the children interested in architecture, design and woodwork.
Traralgon Lions director Bill Scott said the club chose one organisation per year to support through the golf day and the Men's Shed was a worthy candidate.
"What they do for the visually impaired, helping people who want to make things for themselves and get involved in local things… it's a marvellous job."
The four-ball best-ball teams event will be staged at Traralgon Golf Club on Sunday, 2 April.
It is open to anyone, handicap or no, male or female, for $25 per person.
The fun day will include a range of prizes for on and off-course efforts.
Entry forms are available from Traralgon Golf Club or Traralgon Guardian Pharmacy, or phone the TGC on 5174 1709.