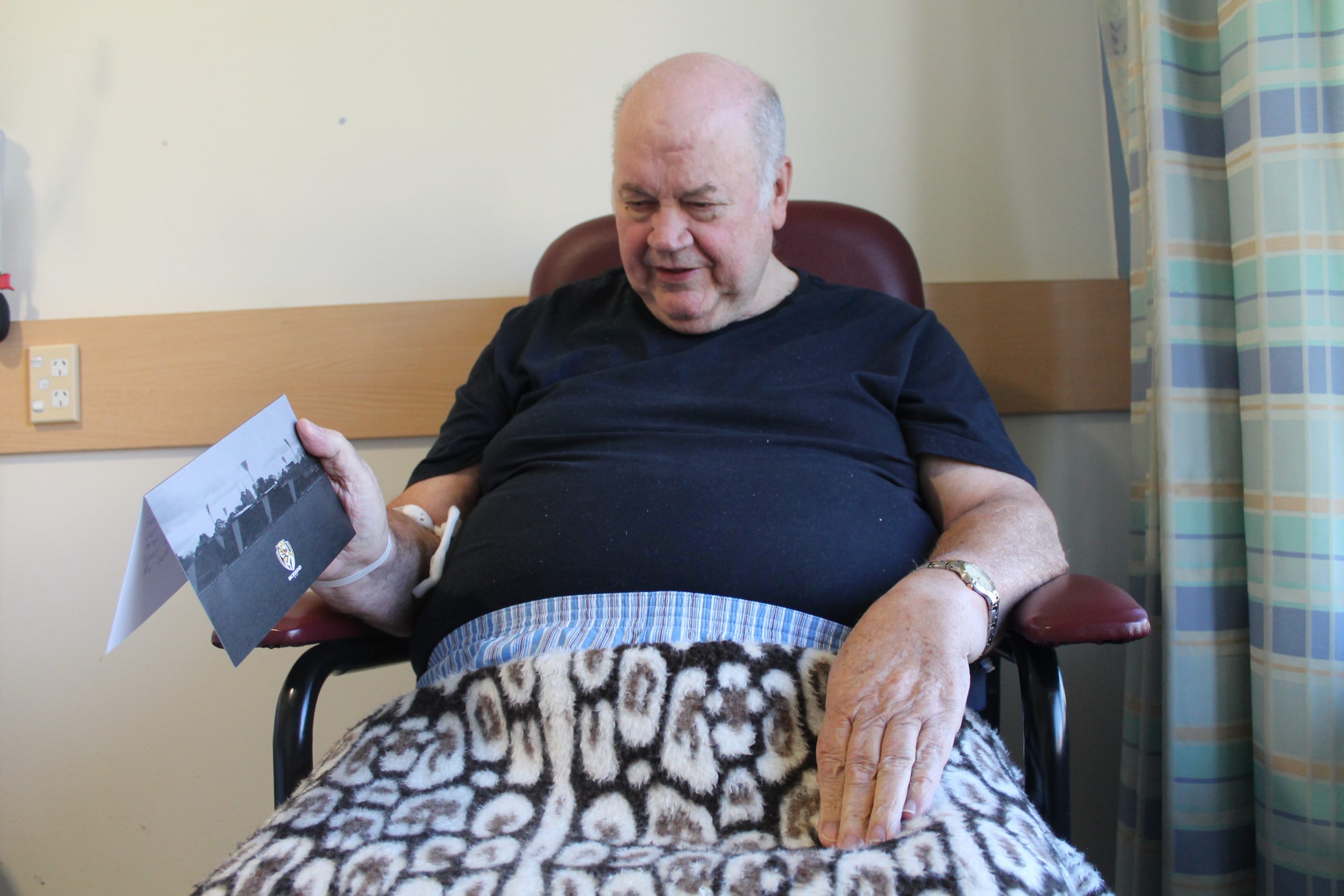 Goodness from last weekend's JLT Community Series game between Richmond and Collingwood in Moe keeps flowing.

Community stalwart and Tigers fan Tom Shanahan was hospitalised about two weeks before the game.
As a result he was unable to attend, but that did not stop Richmond staff from wanting to do something to help him feel better. The club put together a get well card signed by all the players.
"I think it's the most magnificent thing," Mr Shanahan said.
"It's two in a row. My children came down for my birthday and then this card today that shows the typical class of Richmond."
Describing himself as, "180 per cent," a Richmond supporter Mr Shanahan was down on missing a chance to see his beloved Tigers play in Moe.
"It was very sad," he said.
"What makes it a little more difficult is that I'm not allowed to travel. So even a game in Melbourne is going to be beyond me now, and they had one right here on the doorstep."
He joked it was a "Collingwood conspiracy".
When it became clear he wasn't going to make it to the game, his wife Cindy took to social media and asked friends going to the match to try and get player signatures.
That's when Mr Shanahan's friend Gerard Traynor stepped in.
He wrote to the club asking them about the meet-and-greet planned for the Friday before the game and Richmond staff went one better.
They organised the signed card and had it posted to Mr Traynor.
As soon as the card arrived he had it delivered to his friend's hospital bed and the gesture clearly went a fair way to lifting Mr Shanahan's sprit.