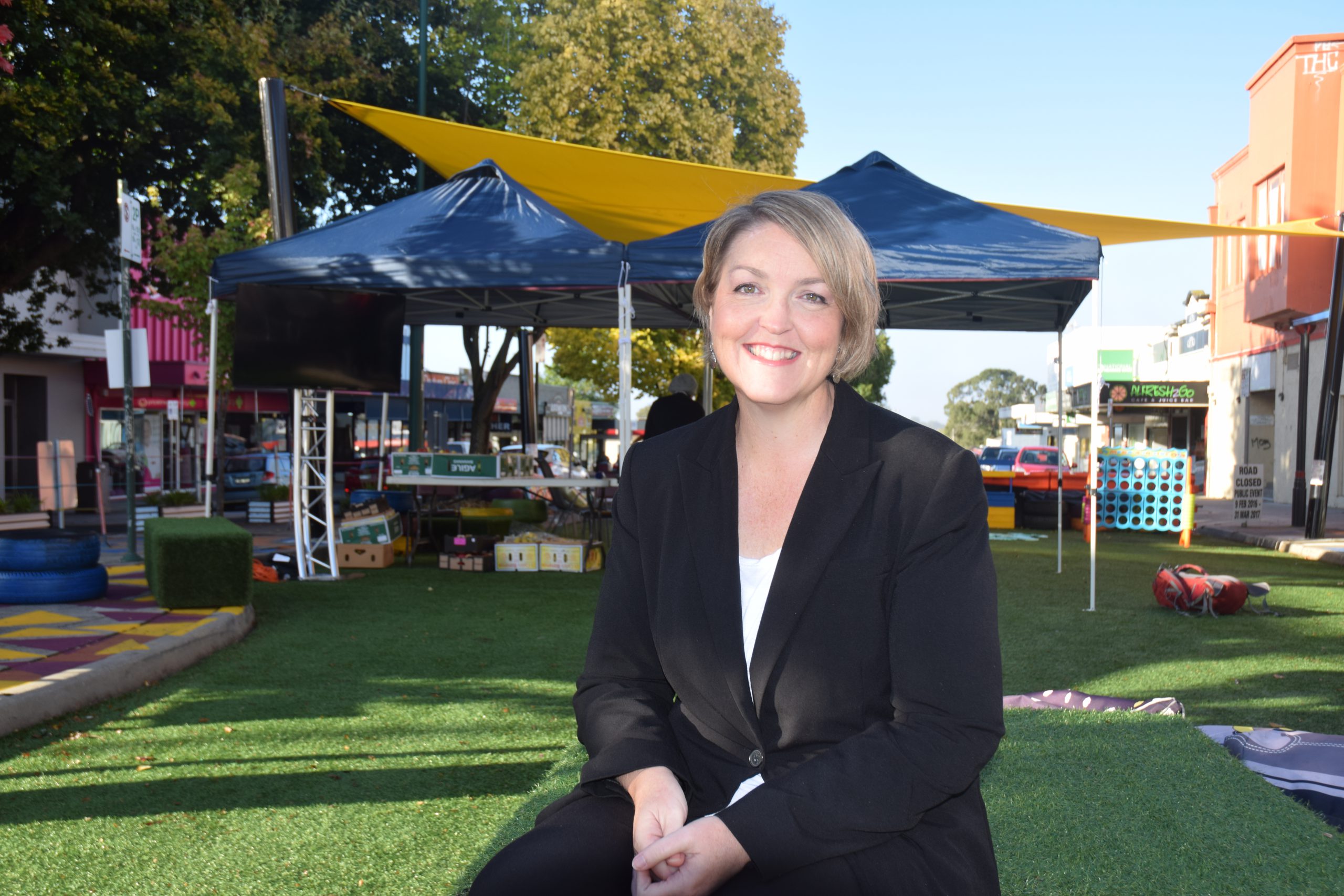 It's been hard to miss Kellie O'Callaghan in the past six months.
The Latrobe City mayor has made seemingly endless appearances on social and traditional media lobbying for the projects she believes will deliver jobs to the region.
And with Hazelwood officially closed, Cr O'Callaghan doesn't expect her role to change and said she would continue making the region's case to the state and federal governments.
"The reality of the level of resourcing that will be required to underpin economic and jobs growth in Latrobe City is that it will sit with the state and federal governments," she said.
"It's not a burden that the ratepayers of Latrobe City should have to bear in terms of that cost."
Cr O'Callaghan has been a vocal advocate on behalf of the region, calling for upgrades to the region's rail service and for a government department to be moved to the region.
She has also called for part of the $252 million the State Government expects to generate through increases to coal royalties to be invested in a fund to support the region.
"We continue to talk to government about improvements to rail, about decentralisation and certainly the success that decentralisation has achieved even in Geelong is a very strong precedent for governments to relocate their departments here to Latrobe City," Cr O'Callaghan said.
The State Government has announced $266 million for the region, which has involved the creation of the Latrobe Valley Authority, the creation of a special economic zone to attract new businesses to the region and $80 million for sporting upgrades to allow Melbourne's top sporting clubs to play matches here.
But Cr O'Callaghan believes more will be needed to help the community overcome the loss of 750 high-paying jobs from the regional economy.
"They're certainly priorities that the community had, but they won't be enough to underpin the medium and longer-term growth in Latrobe City," she said.
"They will have an impact in terms of construction and infrastructure development in the short-term."
But the closure represents challenges for council itself as it loses one of its biggest ratepayers.
"There was about $2 million that comes out of our annual budget because of the Hazelwood closure," Cr O'Callaghan said.
"So we need to make sure there isn't an increased burden on ratepayers in Latrobe City and the state and federal governments are continuing to resource us effectively."
That's where a brown coal royalty fund for the region would help.
"It's effectively money that flows out of the local area and into government coffers," she said.
"So there's no reason why a percentage figure can't be put on that and a fund established and that money be reinvested in Latrobe for economics and jobs growth in Latrobe.
"It seems like a fair and reasonable thing to do."