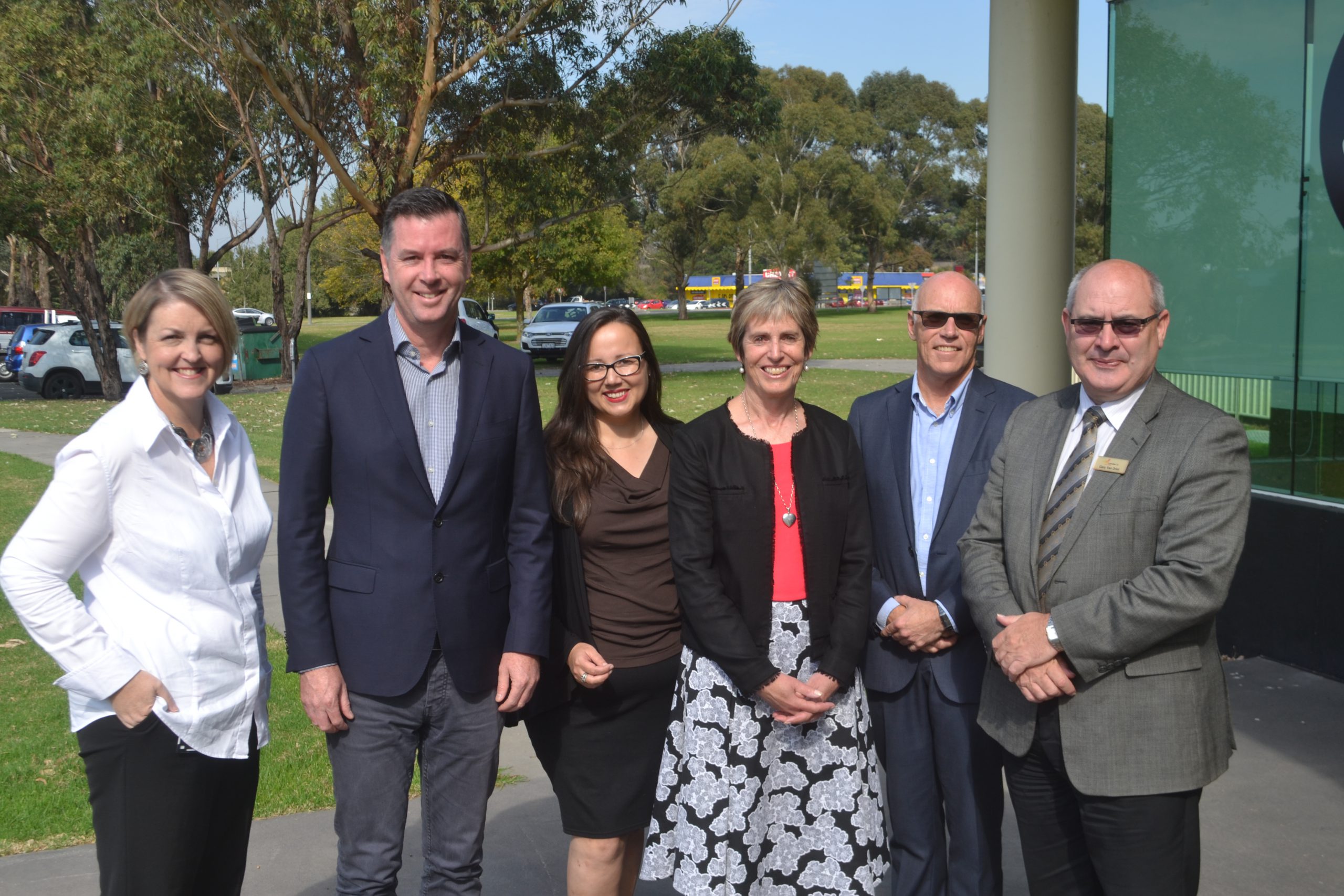 Vincent Chrisp Architects has been awarded the contract to design Morwell's $17 million Hi-Tech Precinct.
The company will be responsible for designing the precinct's master plan, a project expected to create more than 80 jobs during its construction phase.
Firm director Jim Chrisp said the most difficult part of the project would be designing linkages between the new and existing buildings at the Kernot Hall-Federation Training precinct.
"We'll need to start making strong connections with the broad range of groups that are involved in the site from the university, the tafe, the council, Fujitsu and other industry groups so we get as much information as possible to identify the underlying opportunities and how they may connect with what this site could yield," Mr Chrisp said.
The firm will have about 10 weeks to complete the master design.
It comes after the State Government signed a Memorandum of Understanding with Federation Training, Federation University and tenant Fujitsu in November last year to build the Hi-Tech Precinct, including a tech school and an innovation facility, featuring laboratories and office space for industrial research.
Industry and Employment Minister Wade Noonan said the project was important for the economic future of the Latrobe Valley.
"This will bring together the brightest minds though Federation Uni and Federation Training … to build and collaborate new opportunities for business and industry well into the future," Mr Noonan said.
"It will create jobs and plenty of them; 80 jobs in the construction phase and many hundreds of jobs ongoing.
"These will be local jobs, high skilled jobs for people and for the children of the Valley and Gippsland region in future as well."
It's not the first project Vincent Chrisp Architect's been involved with in Gippsland.
The company is currently working on the redevelopment of the Federation Training's automotive centre in Warragul as well as work at Federation University's Churchill campus.
"We've been working on the (Churchill) site for more than 20 years," Mr Chrisp said.
"We've also worked on the local hospitals and police stations down here so we've got a strong connection to the Valley."
Mr Chrisp said the site had a "fantastic environmental feel" and was important to make sure the development enchanted and retained its natural features to prevent it becoming a "concrete jungle".
Work is expected to begin on the precinct's tech school in the coming months, with work to be completed early next year.
Funding for the state-of-the-art facility was announced in last year's April state budget as part of the Latrobe Valley $40 million transition package.