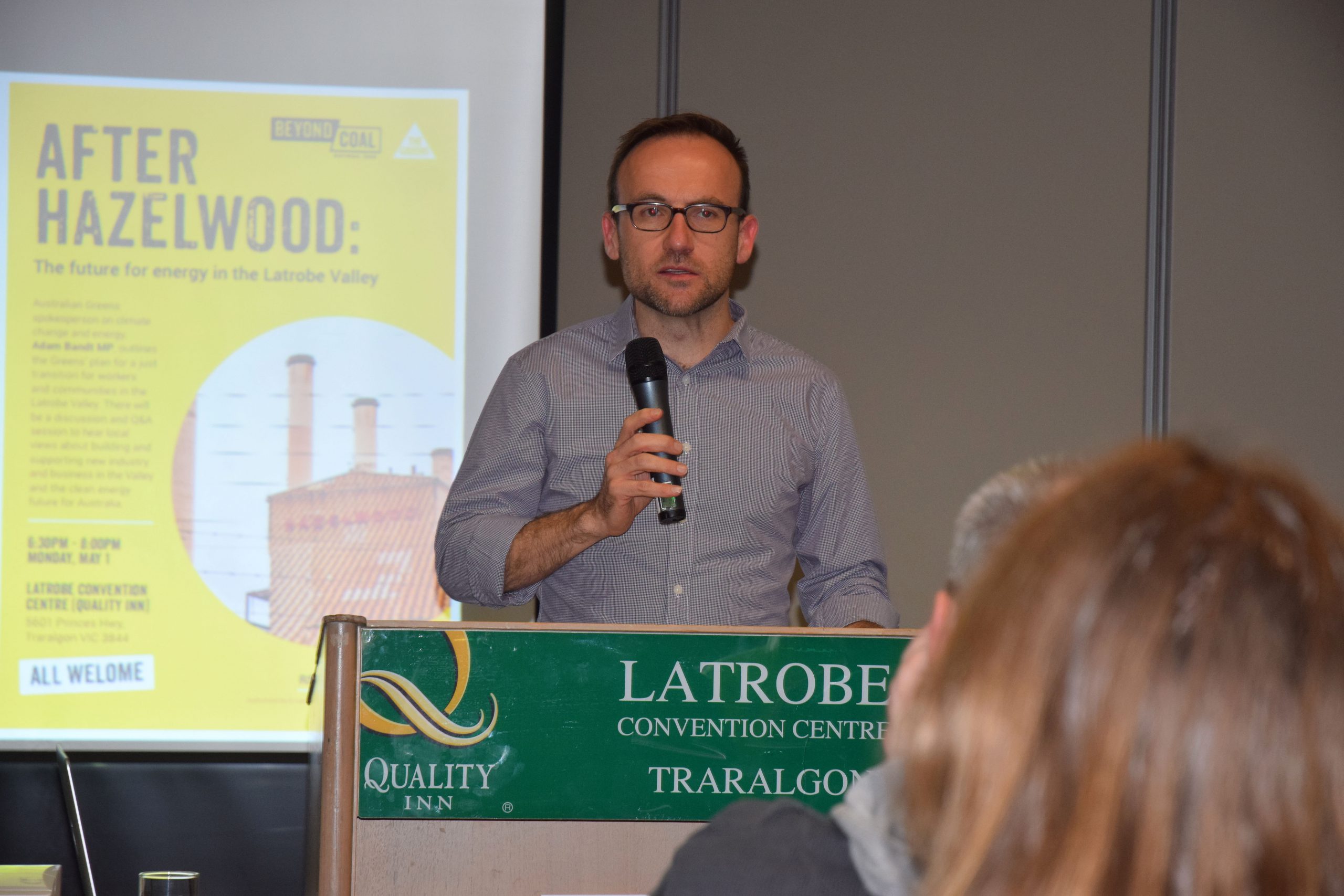 A community forum hosted by Melbourne Greens MP Adam Bandt in Traralgon on Monday night attracted about 100 people to discuss the future of the region following the closure of Hazelwood.

Mr Bandt began the two hour 'After Hazelwood' forum at the Quality Inn by telling the audience his aim was to hear the community's views and use them to inform his party's policy.
He said the Latrobe Valley had seen "change done badly" as a result of privatisation and called for a federal transition body to be established to help transitioning regions avoid the worst effects of a move away from traditional industries.
"What worries me is that if we continue this head-in-the-sand approach, you might again get a few months' notice the next time a power station decides to close down and then you might get another one after that," Mr Bandt said.
"That will raise a whole pile of issues for energy security, it'll raise a whole pile of issues for the renewables that didn't have enough notice to start building in order to come on in time and it will raise massive, massive issues for people in the Valley."
The visit marked the first visit to the region by a senior Greens politician since Hazelwood's closure was announced in November last year.
Following his presentation, Mr Bandt took questions from the audience who took advantage of the opportunity to ask about The Greens' policy or how the party intended to deal with issues such as the need for baseload power.
Participants expressed concerns about the lack of opportunities for young people in the region while others called for new industries to be attracted.
Some audience members expressed scepticism about the Greens' policies and asked how the party intended to maintain baseload electricity.
Despite the scepticism expressed by some, a civil tone was maintained throughout the forum.
At the end of the event, Mr Bandt said he was pleased with the turnout and passion shown by the audience.
"I think the only way that we are going to make the transition away from coal and to renewables is by doing it together," he said.