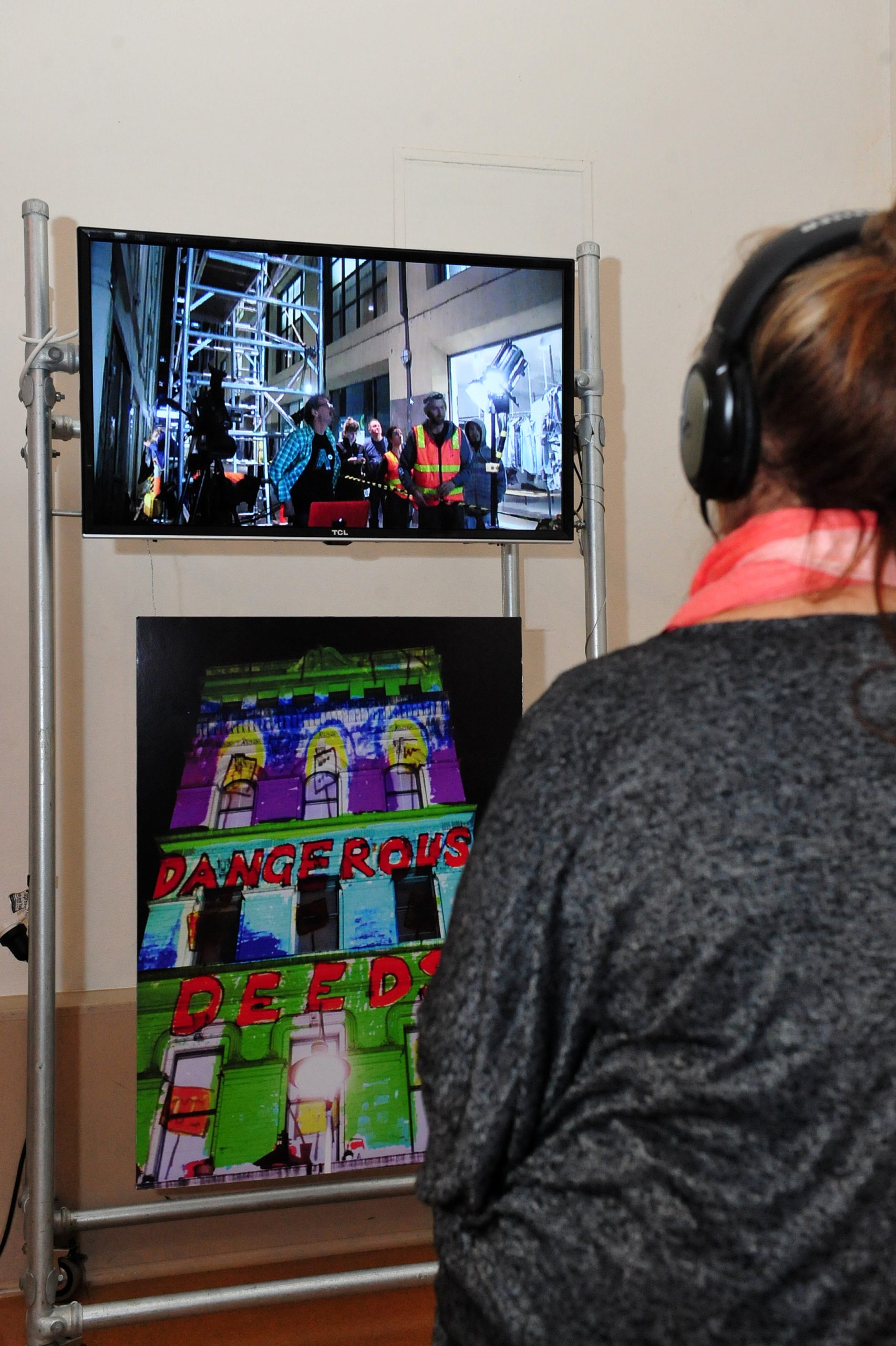 An exhibition exploring the challenges people with disability face has come to Moe.
'Dangerous Deeds' was created by people with a disability and has travelled across the state to address social issues they face on a regular basis.
Originally launched in Melbourne by Mental Health Minister Martin Foley, the exhibition has been to Frankston, Whittlesea, Maribyrnong and Alexandra and will be in Moe for the next few weeks before it heads to Warrnambool in July.
Incorporating 18 videos, the exhibition addresses issues ranging from the fight for better public transport to better human rights for people with disabilities.
Some of the local exhibitions include a piece from New Wave, a self advocacy group based in Morwell.
"They have a video about creating inclusive communities and accessible buildings across the region," exhibition tour manager Jacqui Ward said.
Another one of the films is by local Traralgon disability advocate Michelle Stevens, who is a member of Deafblind Victorians.
"She's a leader in the deafblind community and has spoken at national and international conferences on the rights of people with deafblindness," Ms Ward said.
"Her piece is about the barriers deafblind people face and the need to remove those barriers, including access to public transport and education and a big issue she raises (in the video) is a lack of interpreters."
The work on show has been created by leaders from the disability movement in collaboration with artists from stART Community Arts, a statewide gathering of professional artists.
The project is being hosted by Moe Life Skills at the High Street Community Hub in Moe.
The exhibition will also conduct a number of free events run by people with a disability, for people impacted by an impairment across the Latrobe Valley.
Events include a two sessions on Thursday, 18 May for women and members of the LGBTI community living with a disability.
On Friday, 19 May people from non-English speaking backgrounds are invited to attend a session called 'Diverse Cultures and Diverse Disabilities', followed by another session in the afternoon for members and people interested in those affected by disability in the indigenous community.
The event is called 'Free As A Bird' and will be presented by Jane Rosengrave who recently won a national human rights award for her work around people with disabilities and the royal commission into institutional abuse.
On Thursday, 1 June a presentation for people with acquired brain injuries will be held in Moe at the Hub.
The exhibition is free and open every Thursday and Friday from 3pm to 6pm until 2 June at the Moe Life Skills Community Centre, High Street Community Hub in Moe. Support and interpreters can be provided by phoning Jacqui Ward in advance on 0435 940 843.
For more information, phone Hub on 5127 7999 or visit 'Start Community Art' on Facebook.