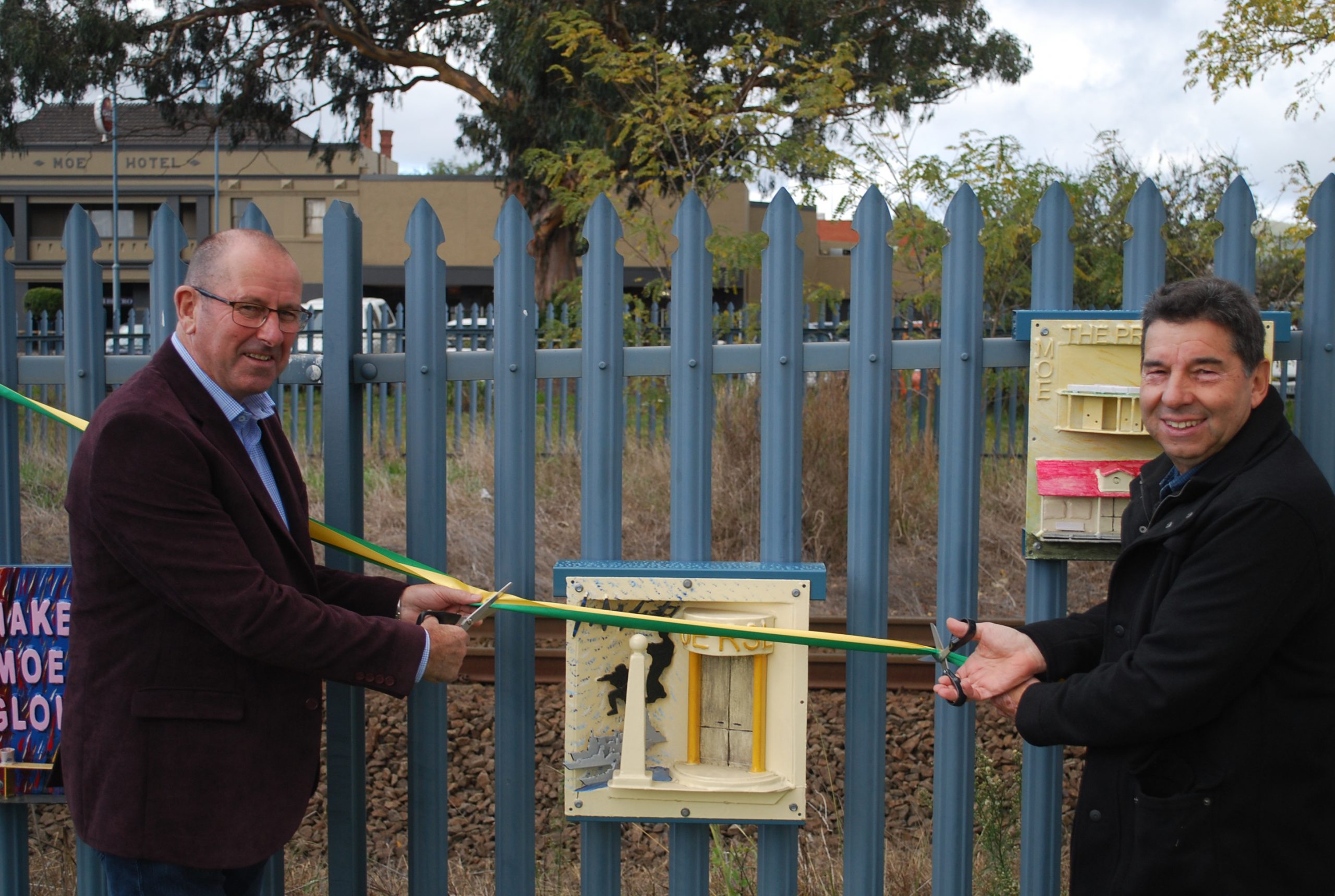 For Moe's Jim Lawrence, producing art has been a passion since he was six years old.
It's a passion he's been able to share with the community through a variety of metal sculptures over the years, including one of Private Wally Johnson at Moe RSL and Lord Nelson at Trafalgar's Baw Baw Technology Centre.
On Monday, his most recent works – a collection of 22 remodelled metalwork sculptures attached to the rail fence on George Street adjacent to the Moe Library – were unveiled at their new home.
The majority of the sculptures were previously attached to the fence which runs along part of Narracan Drive starting where it intersects with Bennett Street.
However, vandalism meant the sculptures had to be removed more than a year ago and repaired.
The sculptures highlight the town's service clubs, features and sporting heritage.
Mr Lawrence said he initially wasn't sure about the new location but he was impressed after seeing them on display.
"I wasn't happy with it when I first got told they were going to be put on just a natural boundary fence but now I see the location it's an open feature, it's secure," the retired boilermaker said.
"I think any beautification of the town of Moe is going to be really good."
Former Latrobe City councillor Tony Zimora and State Member for Narracan Gary Blackwood cut the ribbon to unveil the works at a ceremony attended by Latrobe City councillor Sharon Gibson and members of the community.
Keep Victoria Beautiful Moe Stationeers Group and V/Line organised for the sculptures to be displayed at the site in partnership with VicTrack, which owns rail infrastructure on behalf of the State Government.
Moe Stationeers Group spokesperson Marilyn May said she hoped to see a garden established at the site in the future.
Mr Blackwood said the project was about supporting the arts in the community and providing a central space "where art can be displayed but also encourage people to use that space".