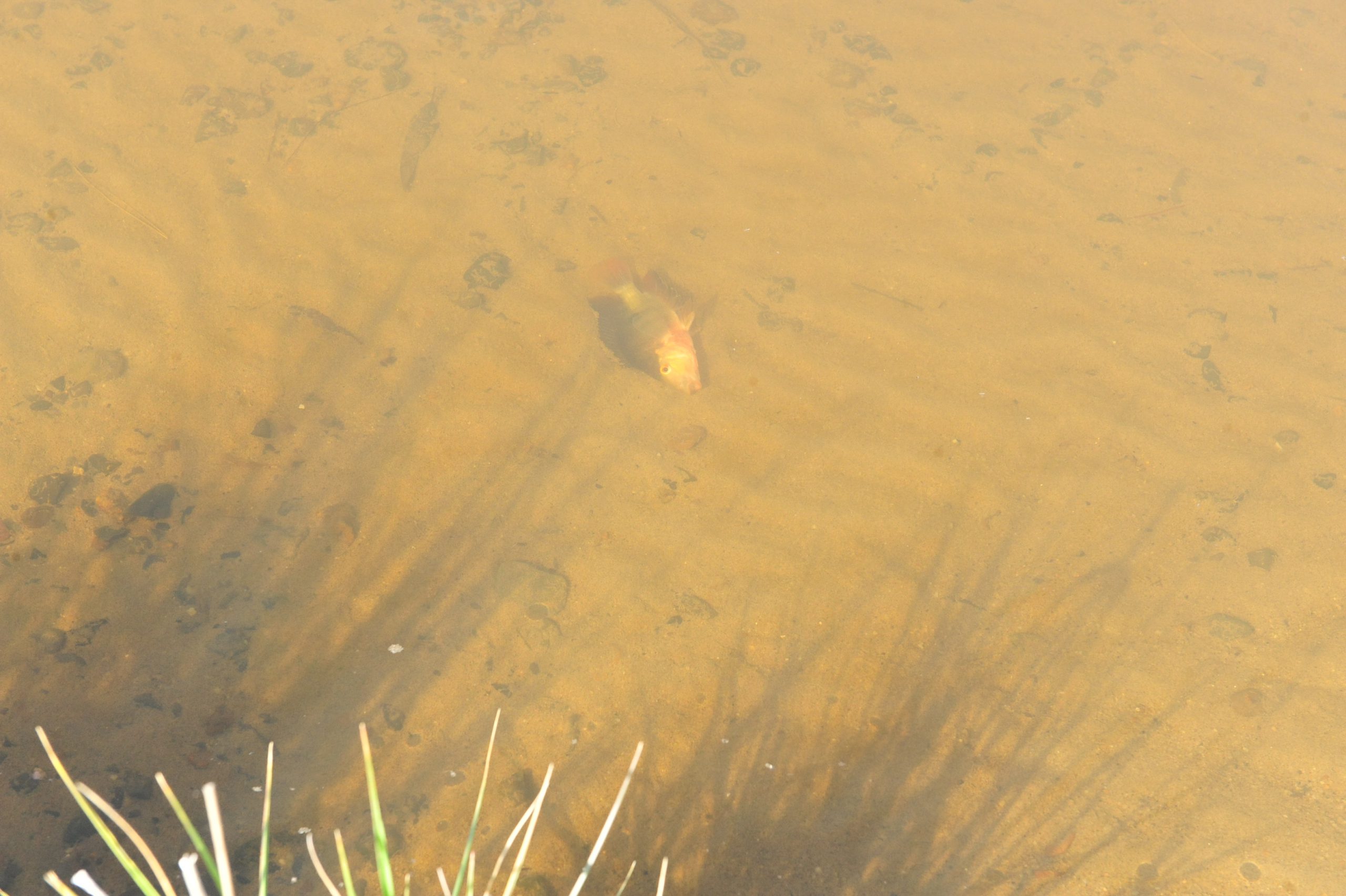 Hundreds of tilapia have died in Hazelwood Pondage following a drop in temperature due to the power station's closure at the end of March.
Fisheries Victoria said the fish death occurred on Thursday morning and involved several hundred tilapia washed up on shore north of the public boat ramp.
No stocked barramundi were lost, the authority said in a post to its Facebook page on Friday.
"Since the closure of the power station in March, water temperatures in the pondage have fallen and are now close to 14 degrees in places," the post said.
"As winter approaches, water temperatures will fall further and we anticipate more tilapia will die.
"Barramundi are more tolerant of cold water so effects on them will be delayed."
According to Fisheries Victoria, there has been evidence of barramundi moving to the warmer waters of the channel where they are expected to survive through winter.
It said there was a contingency plan in place to clean up and dispose of any more dead fish.
On Friday, Latrobe City Council, the manager of the waterway, called on Hazelwood owner ENGIE to help with the cost of fish disposal.
Latrobe City chief executive Gary Van Driel said in a statement there were environmental and ethical aspects to be mindful of when disposing of the fish.
"Latrobe City is the waterway manager and would normally work with Fisheries (Victoria) through the standard procedure for the disposal of dead fish," Mr Van Driel said.
"Our understanding is that usually fish are collected and disposed of to landfill, but in this instance, the EPA requires the fish to be frozen and then incinerated. This will add significant additional cost to the process.
"Given the additional work required for disposal, and the uncertainty in relation to numbers of fish, Fisheries has indicated that Council, as the waterway manager would be required to contribute to the additional costs."
Seven thousand Barramundi were stocked into the pondage last year, as it had the warmer temperatures needed to sustain the species, because it was used as a cooling system for the Hazelwood Power Station.
The State Government initiative has since been an economic and tourist boon for the region.
In the wake of Hazelwood's closure, proponents of the fishery hoped the barramundi would move to a warmer section of the pondage which is heated by aquifers.
The waterway remains open to the public.