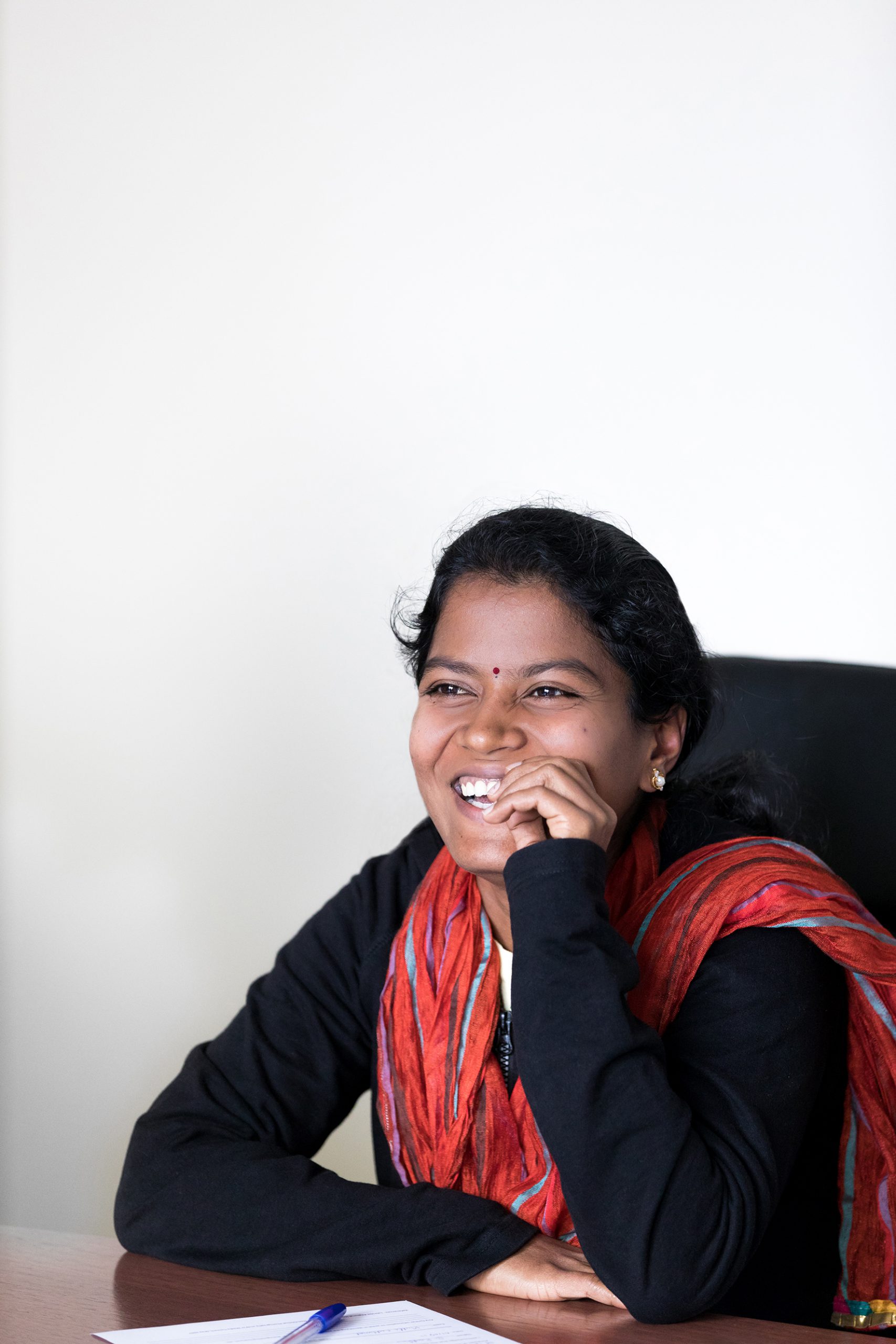 Memories of her busy hometown in South India left Radha Lakshumi wondering why Morwell was so quiet when she arrived here two years ago.
Ms Lakshumi said it was always her husband's wish to move to Australia and when he secured work at a mining machinery company in the Latrobe Valley, she and her son followed him over.
"In the first few weeks I said, 'are there any people living here?'" she said.
When her husband and son would go their respective ways to work and primary school in the morning, she started to feel "a bit depressed, a bit worried".
"I had no support and no family and no friends here," Ms Lakshumi said.
A quiet household was a nerve-wracking concept for Ms Lakshumi, who was used to her home in India always being occupied by several family members at once.
Once she met some other parents through her son's school, a volunteer at Lifeline Gippsland encouraged her to get involved in some community service.
Eight months ago, Ms Lakshumi started as a volunteer providing administration assistance at Latrobe Community Health Service in Morwell.
This provided her with company throughout the day, allowing her to finally feel "relaxed" in Australia.
"When I came here I didn't know how to express myself," she said.
"I felt very uncomfortable to talk in English."
Ms Lakshumi's now volunteering three days a week, however it doesn't mean she's not looking for paid employment.
The closure of Hazelwood Power Station in March was a stress for Ms Lakshumi and reinforced the need for her to secure some work, as the company her husband works for used to rely on the power station for about half of its business.
Her confidence in speaking English has sky-rocketed since starting volunteering and she's gained some useful references.
She hasn't had any luck yet finding a job, despite a Bachelor of Commerce and Masters of Business Administration on her resume, both completed in India.
Often, Ms Lakshumi doesn't hear any feedback from prospective employers after submitting an application.
"Nobody is calling me," she said.
"I don't know what will give them belief in me. I am really struggling for that."