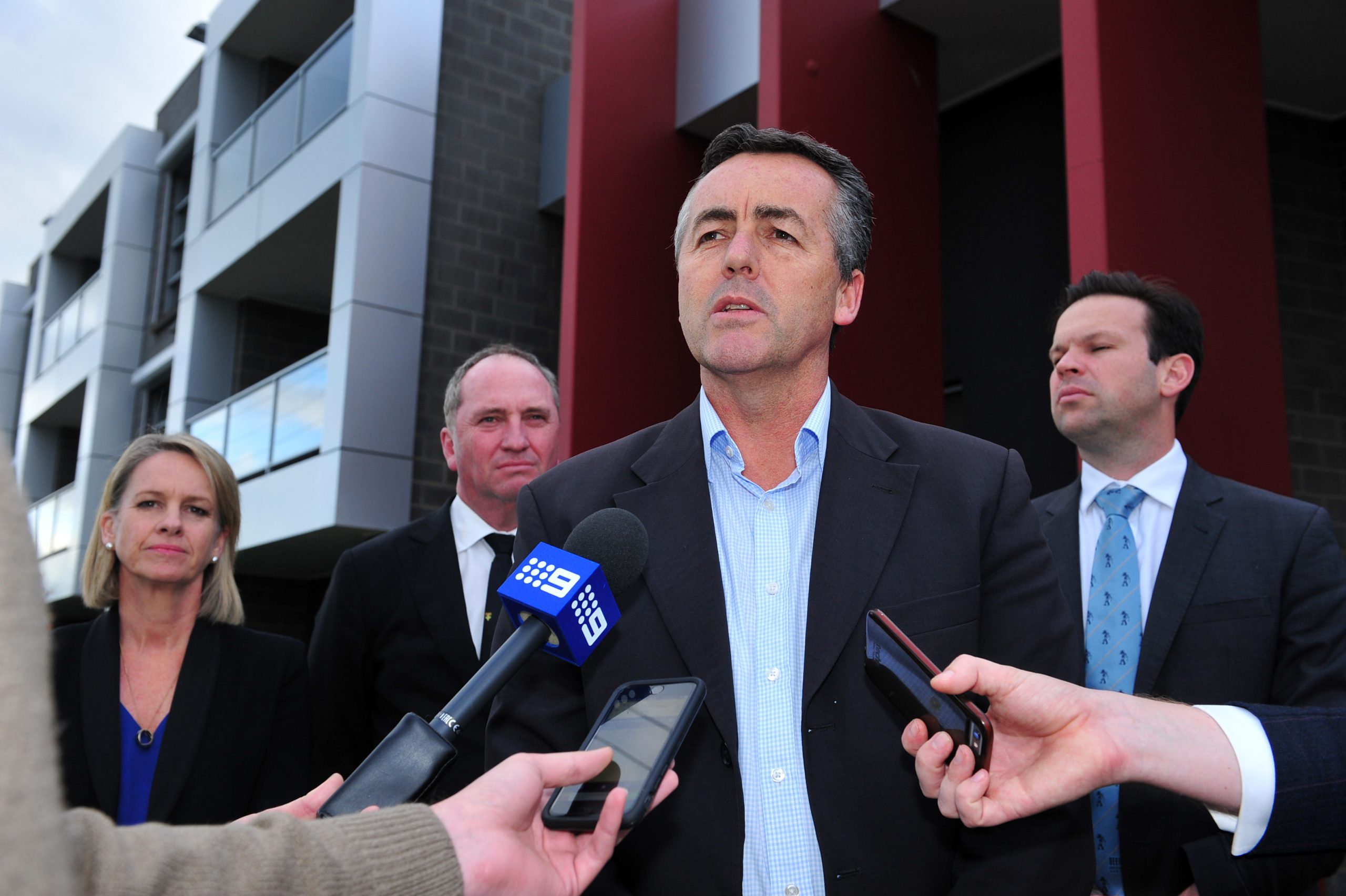 Federal Infrastructure and Transport Minister Darren Chester believes a funding deal can be reached on Gippsland rail upgrades by 1 July after talks with his state counterpart.
Mr Chester said he had "a productive and constructive meeting" with State Public Transport Minister Jacinta Allan following the release of the Victorian and federal budgets last month.
The state and federal governments have been at loggerheads about how the upgrades will be funded since Premier Daniel Andrews travelled to Warragul in April to announce the project.
During the visit, Mr Andrews announced $435 million would be spent to upgrade the line, which would include line duplication between Moe and Traralgon and an additional platform for Morwell and Traralgon.
The State Government said it would fund the project from money it said was owed to it by the Federal Government from the Asset Recycling Scheme, a claim Mr Chester has rejected.
"There's no question there's a dispute between the Commonwealth and the State Government in relation to the regional rail program," Mr Chester said last week during a visit to Traralgon for the Nationals state conference.
"I have had conversations post-budget with Jacinta Allen and it was a productive and constructive meeting."
He said both he and Ms Allan "are of the same view that there needs to be investment in regional rail" and it was up to them to strike a deal on funding the project.
But despite the conciliatory tone, it was clear there that both sides are still some way from an agreement.
The State Government plans to fund the project with money it says is owed to it from the asset recycling scheme following the sale of the Port of Melbourne.
But Mr Chester accused the State Government of seeking an "easy ride".
"We've got $500 million on the table right now for regional rail – Victoria's got zero," he said.
In response, Ms Allan acknowledged the meeting was productive but said she used it "to advocate Victoria's fair share of Federal infrastructure funding, including the $1.46 billion we are owed under the Asset Recycling Initiative".
"The funding the Turnbull Government has allocated isn't enough to add a single extra service on the Gippsland line," she said.
"We're not asking for a free ride – we're just asking for our money, in full, so we can upgrade the Gippsland line properly."