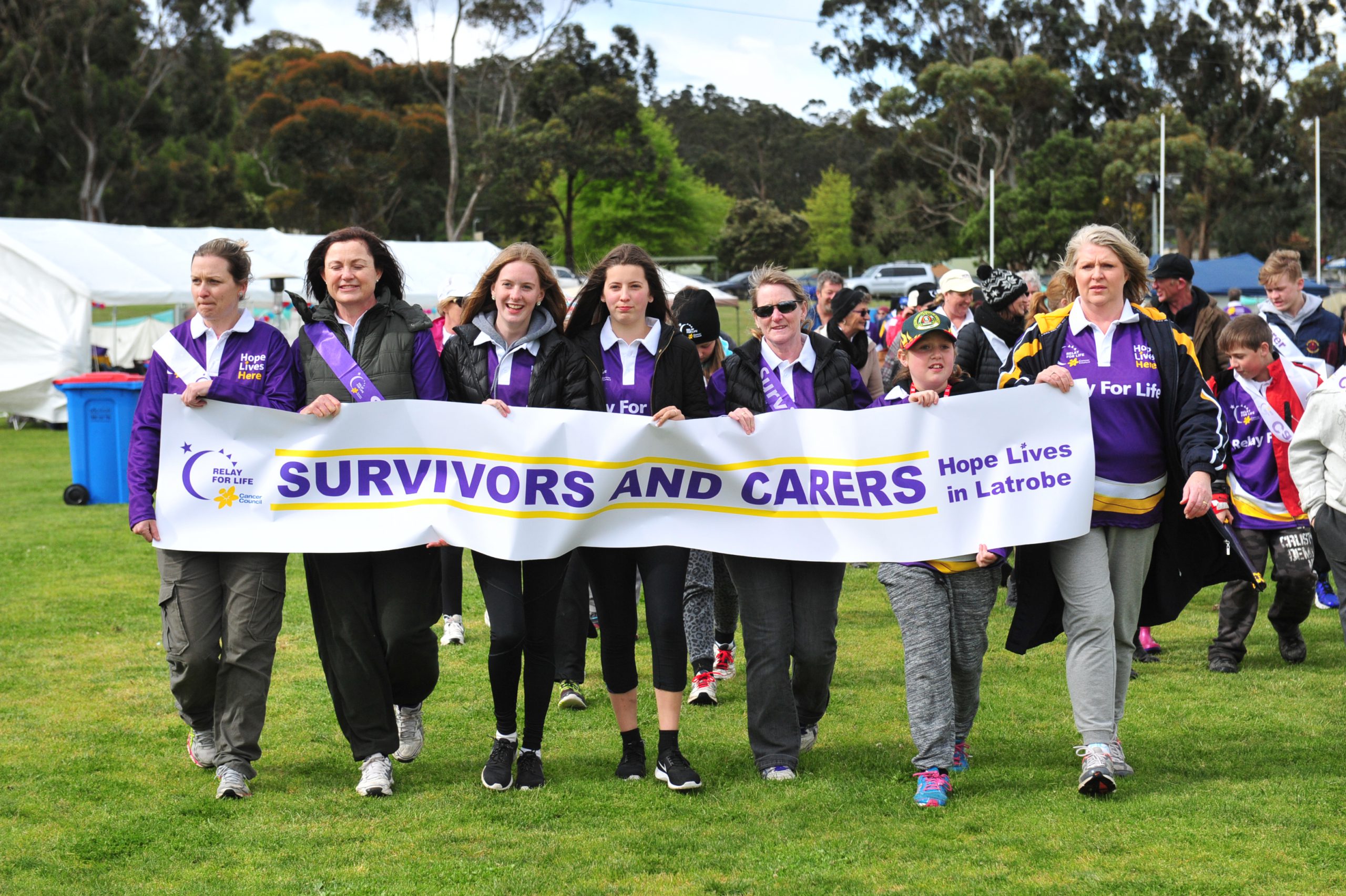 Latrobe Relay for Life chair Sue Van Heurck said when the charity event first started, nobody quite knew how it would grow.

"It's actually (now) in 27 countries in the world and the biggest fundraiser for cancer worldwide," Ms Van Heurck said.
"Our record keeping wasn't as good (in the beginning) as what we would do today."
For this reason Latrobe Relay for Life is putting the call out to people in the community who have been involved in the event since it started in 2000 for "bits and pieces" of information to document its history.
"We don't have all the names of the teams who were involved across the years," Ms Van Heurck said.
The total funds raised over the years hit the $1 million mark at last October's event.
Ms Van Heurck said most of the teams had relayed for three, four or five years.
"And then we have teams relaying since 2001, and a few people who have been at every relay," she said.
"It varies like that and that's something that's important too, because everybody's life is different but it's an opportunity for people to come and remember loved ones."
Ms Van Heurck said a major achievement at last year's event was 10 teams raised more than $5000 and were able to have a Cancer Council research project in their name.
The overnight event may have moved from Traralgon to Newborough, then from Churchill to Tyers, however the community's connection with the cause hasn't changed.
"There's very few people who don't know somebody affected by cancer," Ms Van Heurck said.
"We all have our own cancer stories and every story is equally as important as everybody else's story.
"It's something people connect with and know about and would love not to know about."
Anyone with information about Latrobe Relay for Life should contact Sue Van Heurck on 0407 334 129 or email susannevh@yahoo.com.au
This year's event will be on Saturday, 21 and Sunday, 22 October at Tyers Recreation Reserve, Tyers.