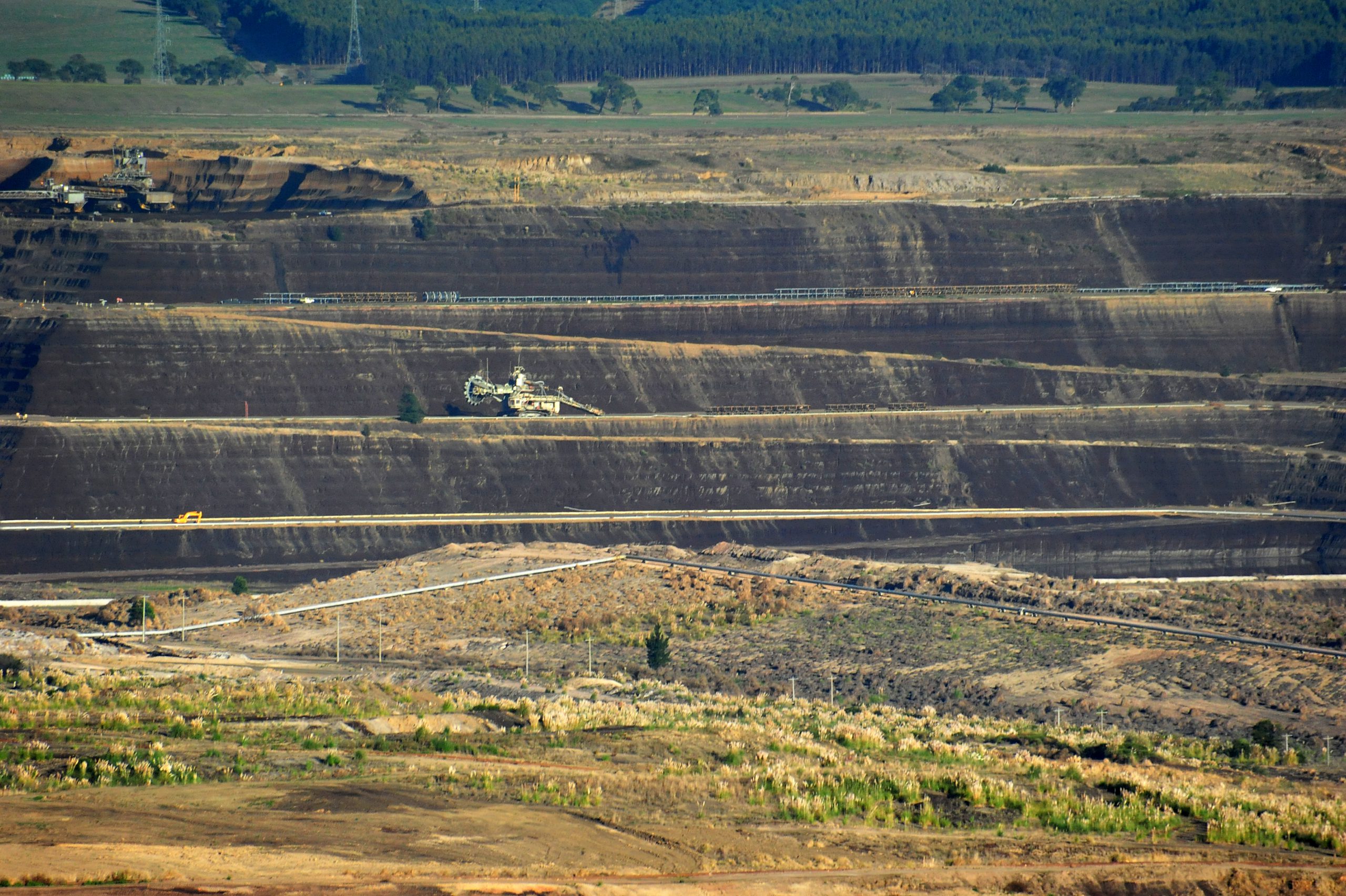 Large power generators should be required to give at least three years' notice of their intention to close, a review of energy security has recommended.

'Blueprint for the Future' an Independent Review into the Future Security of the National Electricity Market, led by Australia's Chief Scientist Alan Finkel, states this notice would allow time for affected communities to plan for change and for replacement capacity to be built.

The recommendation has been welcomed by local leaders in the wake of the Hazelwood Power Station closure, which came just five months after an official announcement by owner ENGIE.
"I think three years' notice of shutting down gives workers, the community and unions an ability to have some lead time for worker transition and attempt to mitigate any effects of the closure," Gippsland Trades and Labour Council secretary Steve Dodd said.
"On the ground, we would try to target where there are new industries or new jobs and develop training courses for people to pick up skills to do those new jobs."
The report, released on Friday, recommends a Clean Energy Target be adopted to "provide an incentive for all new generators that produce electricity below a specified emissions intensity threshold".
It states all fuel types, including coal with carbon capture and storage and gas, would be eligible for the scheme provided they meet or are below the emissions intensity threshold.
Federal Member for Gippsland Darren Chester said the three-year closure notification period, coupled with the way the report handled carbon capture and storage, provided clarity on the future potential for investment in coal in the Latrobe Valley.
"Regarding carbon capture storage, there's great potential for a technology breakthrough in the Gippsland basin that would meet the dual requirements of reducing emissions while providing access to reliable and affordable coal-fired generation of electricity," Mr Chester said.
Latrobe City mayor Kellie O'Callaghan welcomed the Clean Energy Target solution, labelling it "technology neutral".
She said CCS should be "embraced as an opportunity to again reinstate a strong and viable brown coal energy generation sector here in the Latrobe Valley".
Cr O'Callaghan said council was working through the report, but at the moment had "more questions than answers".
"We're keen to understand that brown coal will play in the long-term future," she said.
"We would have preferred that Carbon Capture and Storage and Hydrogen were given greater consideration as a mix for the future energy generation.
"We acknowledge a level of support and are eager to understand what role they could play in our energy generation future.
"Our view is that new base-load thermal power will be required in the medium to long term as a direct energy source and in support of new renewable energy generators."
She said council urged the Federal Government to consult with impacted communities about the recommendations.
The report follows more than a decade of national debate surrounding the most appropriate mechanism of emissions reduction.
"It's time politicians stopped squabbling and got together and governed for the whole nation," Mr Dodd said.
"Workers I've talked to are over the endless debate about the future."
Committee for Gippsland chief executive Mary Aldred said more than any other issue, energy policy needed a bipartisan commitment.
"One of the reasons of a lack of investment in these energy and coal products projects is because the goal posts keep changing every three years," Ms Aldred said.
"A lot of these projects are decades-long projects."
The report also recommends the Australian Energy Market Operator should maintain and publish a register of long-term expected closure dates for large generators.
Yallourn Power Station owner EnergyAustralia plans to run the plant until 2032, while Loy Yang A owner AGL plans to close its station no later than 2048.
Owners of the Latrobe Valley's two largest remaining power stations have welcomed the recommendations in the 'Blueprint for the Future' an Independent Review into the Future Security of the National Electricity Market.
Loy Yang A owner AGL said in a statement it was optimistic the solutions the document puts forward "will deliver a more secure, reliable and affordable energy system, provided they are implemented in an integrated fashion".
The statement said while the company had advocated for an Emissions Intensity Scheme, the recommended Clean Energy Target was a "viable policy option and will unleash the necessary new investment in the national electricity market".
"We are hopeful that the Finkel blueprint does receive support so the market can invest with more certainty," the statement read.
Yallourn owner EnergyAustralia labelled the review "thorough, thoughtful and considered".
"The energy sector needs a durable emissions policy to provide certainty and to underpin investment ," EnergyAustralia managing director Catherine Tanna said.
"We urge all parties, industry and government alike, to take the time to consider the report in its entirety."
Environment Victoria criticised the review, saying its suggestion there would be no significant decrease in output from brown coal generators before 2030 was "fanciful".
It said the recommendation that large power generators give at least three years' notice of their intention to close was "wildly unrealistic".
"In the absence of a government plan for orderly retirement of coal power stations, generators have been reluctant to signal their intentions and give their competitors a leg-up and that's unlikely to change," a statement read.