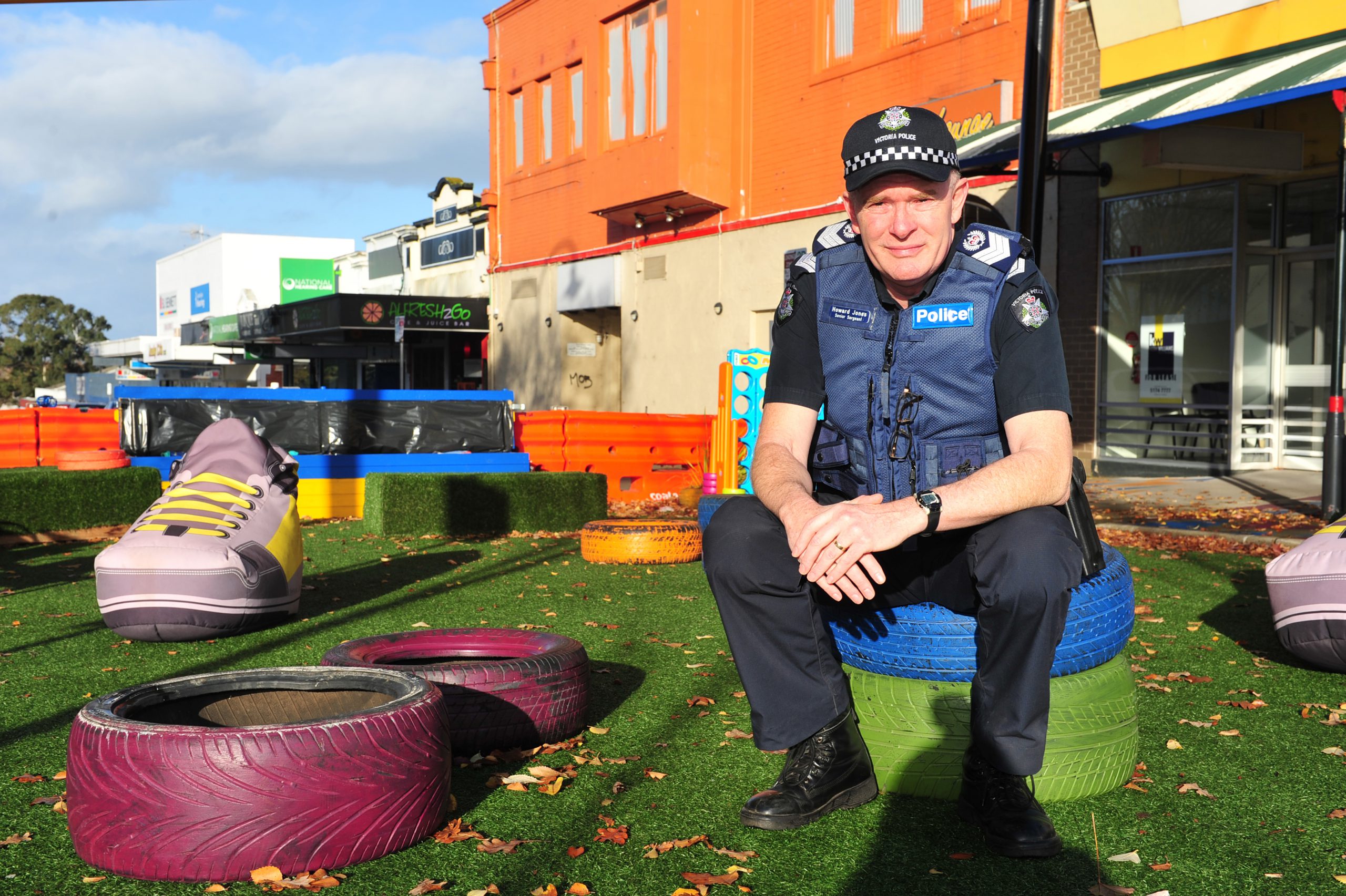 The message is clear.

Perpetrate family violence and police will take action.

That's the warning from the region's new Divisional Family Violence Manager, Senior Sergeant Howard Jones, who started in the role in February.

For 38 years, Snr Sgt Jones has been a police officer.
Twenty-six of those have been spent policing in the Latrobe Valley, including 12 as officer in charge at Morwell Police Station.
The unit was established 2012 in an attempt to curb the Latrobe police service area's family violence rate.
Latrobe has the highest per capita rate of reported family violence in Victoria.
Speaking to The Express, Snr Sgt Jones revealed some of his concerns about family violence and the impact it's having on families and children across the region.
He attributed the high level of family violence to a number of factors including socio-economic impacts, high levels of single parent families and the problem of drugs and alcohol combined.
"We've known for a number of years we've had big problems with family violence… there's no doubt about it," Snr Sgt Jones said.
"Family violence is a range of things, it could be physical violence which (includes) striking, choking, kicking and that sort of thing.
"It can also be controlling behaviours, financial control, or for migrants it could be control over someone's visa or threats to have their visa cancelled if they report an incident."
The Family Violence Unit, which is made up of 10 officers, is designed to concentrate on reoffending and the support of repeat victims.
Children are the most vulnerable, according to Snr Sgt Jones.
He said police had found historically children who experienced family violence and sexual or child abuse were more likely to perpetrate or become victims of family violence later in life.
"Getting support for the victims and the perpetrators of family violence, if necessary, is critical," Snr Sgt Jones said.
"That's why one of our biggest focuses is on children and the theory is to stop the cycle of family violence."
Statistics released by the Crime Statistics Agency revealed that reported family violence incidents increased by 8.2 per cent between 2015 to 2016, equating to 2717 separate incidents in the region.
However, Snr Sgt Jones fears many cases of family violence simply go unreported.
"People are suffering, sometimes at a high level and they're going to hospital or local doctor and it's not being reported," Snr Sgt Jones said.
"We can provide a level of protection for these people and a level of support… please don't suffer in silence, get in touch with us and let us talk to you about your options."
He said police would do "whatever it takes" to bring family violence to a head.
"In many cases the perpetrators, if it's of a serious nature, then those perpetrators can be jailed straight away," Snr Sgt Jones said.
"We can get support from external organisations like Quantum who have the capacity to provide emergency housing and financial support so people can continue with their lives and their kids can go to school.
"There are harsh penalties for those who contravene family violence intervention orders, those people can be jailed, arrested, bailed with conditions not to contact the victims."
Snr Sgt Jones urged people requiring assistance to in relation to family violence incidents to contact police. People in immediate danger should phone 000.
Reports of family violence incidents can be made by contacting local police or by phoning Crime Stoppers, anonymously, on 1800 333 000 or by submitting a confidential report online at crimestoppersvic.com.au