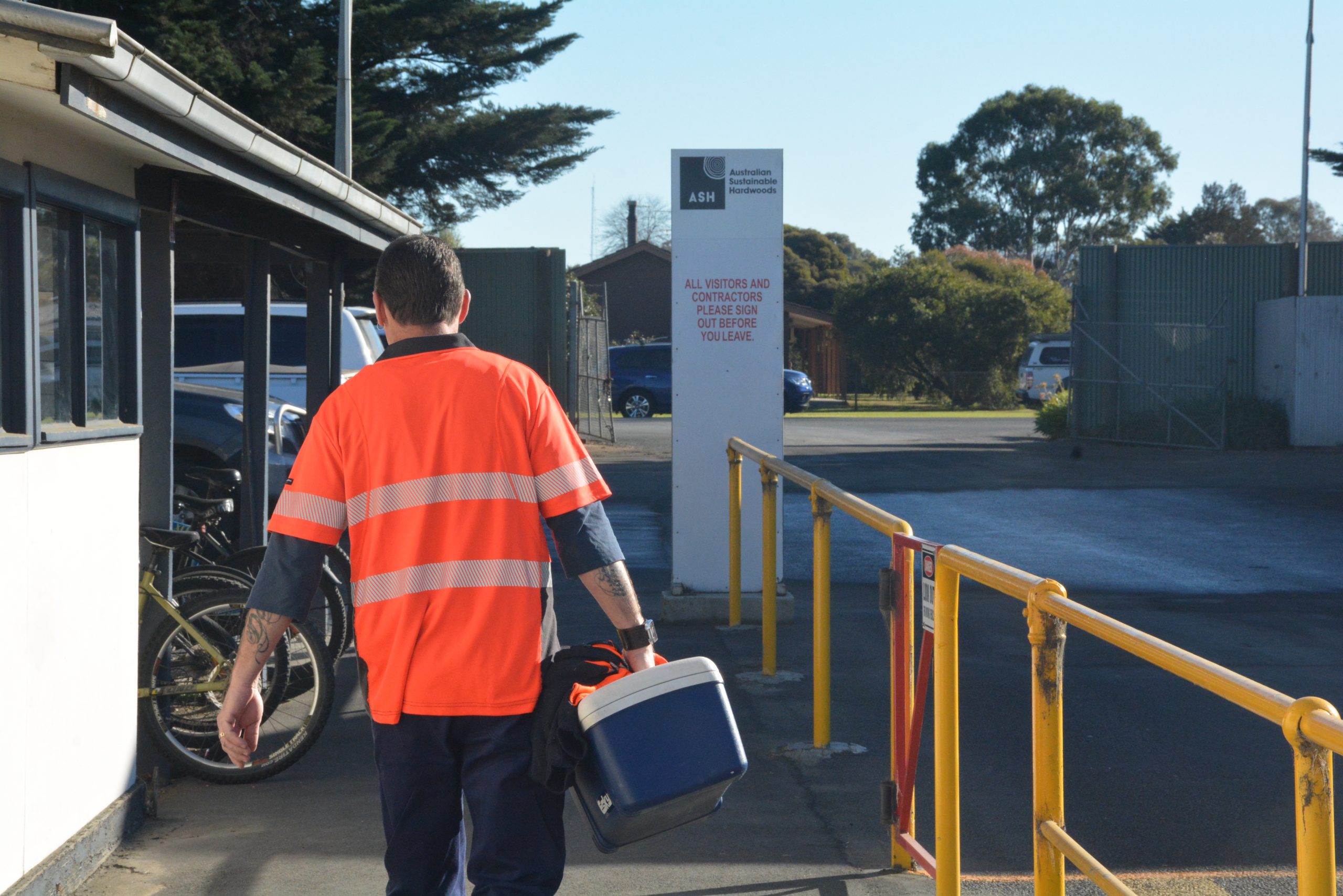 The Australian Sustainable Hardwoods mill in Heyfield will cut at least 50 jobs when the Green Mill closes in August.
The Hermal Group, which owns the mill, said a lack of support from the State Government was the cause of the job losses.
Hermal owner Ron Goldschlager said the government's $20 million offer was "insulting" and no other offers had been made.
"It is uneconomic, uncommercial, and most unrewarding dealing with the Victorian Government, and in terms of ASH I don't want anything further to do with them," he said.
"What that represents its an insult, it's a fraction of what we'd get out of the stock ourselves, nothing for the plant and equipment, nothing for the land and buildings, nothing for our investment."
VicForests offered to make up the supply of logs until the end of August, but was told the mill would not accept deliveries beyond June 30, which Mr Goldschlager said was due to commercial arrangements.
Mr Goldschlager toured the mill on Monday before meeting with workers and announcing the cuts. He cautioned that actual staff losses could be less than 50, as some workers could be redeployed in vacancies across the business.
"The elected government is supposed to govern for the people, and this is completely stupid what's going on, absolutely stupid, because there's no reason for it," he said.
All workers will have one-on-one discussions about their future, including potential redeployment or early retirement, and Mr Goldschlager said all laws would be complied with. Alternative sources of wood, including other species of timber or low-value products from other mills that could be reprocessed, were being considered.
A statement from the company said Hermal had already engaged with international suppliers of plantation hardwoods species, and are working through ways to import dry sawn product.
Mr Goldschlager downplayed conjecture about the business moving to Tasmania, saying there were no "specific plans".
He noted Hermal had not taken a dividend from ASH in five years, and he did not take director's fees.
"I don't take a cent out of here, I don't even get ASH to pay my petrol," he said.
"We've worked, reinvested, built, developed markets – they're offering us a fraction."
Some workers reportedly walked off the job at 4.30pm, an hour after the meeting ended, and the following day there was a dejected but determined mood in the town.
"It's a small community and it affects everyone, and it's totally unfair to be kept on a hook six months now with the government making promises," Mr Goldschlager said.
"The key issues I've heard today is people feel insecure because they hear something here and something there, and obviously we all live on hope and have an expectation things will continue."
– The Gippsland Times