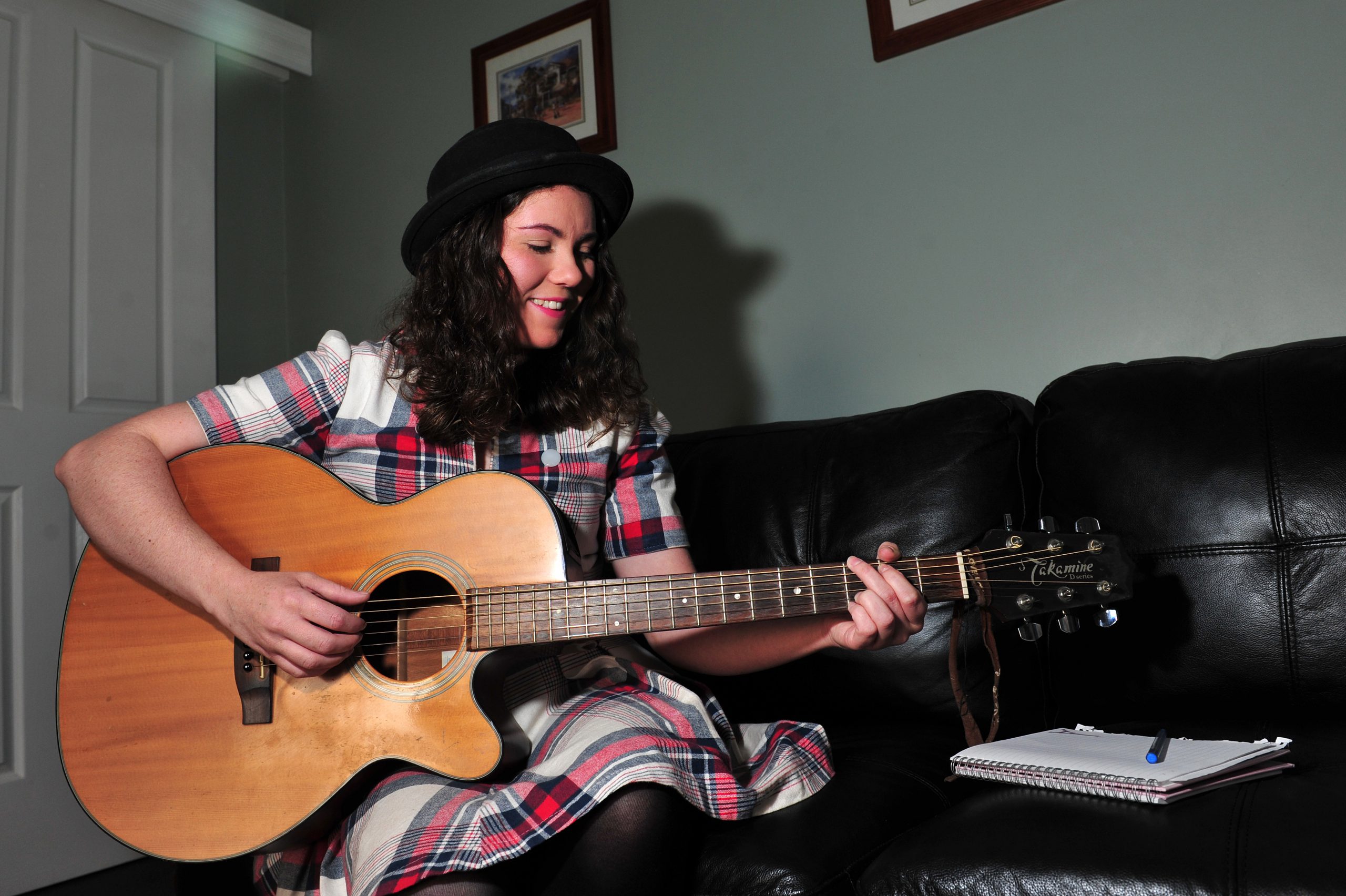 No stranger to the stage, Moe-based singer/songwriter Darcy Fox has a big future in the music industry ahead of her.
The 24 year-old will grace the platform at the fifth 'The Real Songwriters of Melbourne' show to be held at The Wick in Brunswick on Saturday, 22 July.
Describing her style as folky with some pop and country elements, Ms Fox said she loved song writing because of the stories and emotions it could communicate.
"Being able to put (my) emotions into songs is something that really helps me. When I'm feeling emotional, the best thing for me to do is write," Ms Fox said.
"One of the new songs I've just written, I'm really proud of it, came from a really emotional place. I still get emotional when I sing it, but I'm excited to perform that for people because it is my favourite one at the moment."
In her live performances, Ms Fox often sings and plays her guitar with the aid of a 'loop' tool, which allows her to play or sing a section of music which is then simultaneously recorded and played on a loop, which she can then build on and add new dimensions to.
"The loop is my favourite thing… It's a really good tool to use to be able to make a bigger sound as one-man-band performer," Ms Fox said.
"I'm a big fan of Ed Sheeran and he uses (the loop) in his live show and I went to one of his shows and I saw him use it and I was just in awe of what he could do with it.
"So I made it my goal to get good at it. I practiced it so much, I drove mum and dad mad with these bad loops going on and on!"
Part of a "big, musical family," Ms Fox said her mother, a singing teacher, taught her to sing.
"I grew up doing music through that and just found a love for it when I was a teenager," Ms Fox said.
"My mum taught me singing because she is a singing teacher, but I learnt guitar from YouTube videos and stuff like that.
"I loved Taylor Swift as a teenager, I taught myself to play guitar to Taylor Swift songs."
Ms Fox has extensive performance experience, having toured across Australian and New Zealand and opening for big names such as The Pierce Brothers and Vera Blue,
She said she was particularly excited to play at the 'Real Songwriters of Melbourne' because it functioned as a showcase for people to hear original songs by local artists. "I've written a couple of new songs that I haven't really performed at all," Ms Fox said.
"It will be a little bit different to my regular shows, just because I've the new songs and a new electric guitar, so I'll switch it up a bit."
Ms Fox recently released a new EP titled 'Chapter One', which was recorded with Jack Hookey on a farm in Cowwarr.
"It was a really nice, chill experience," she said.
"Jack and I played both the instruments (on the EP).
"It was really organic and came together really easily."