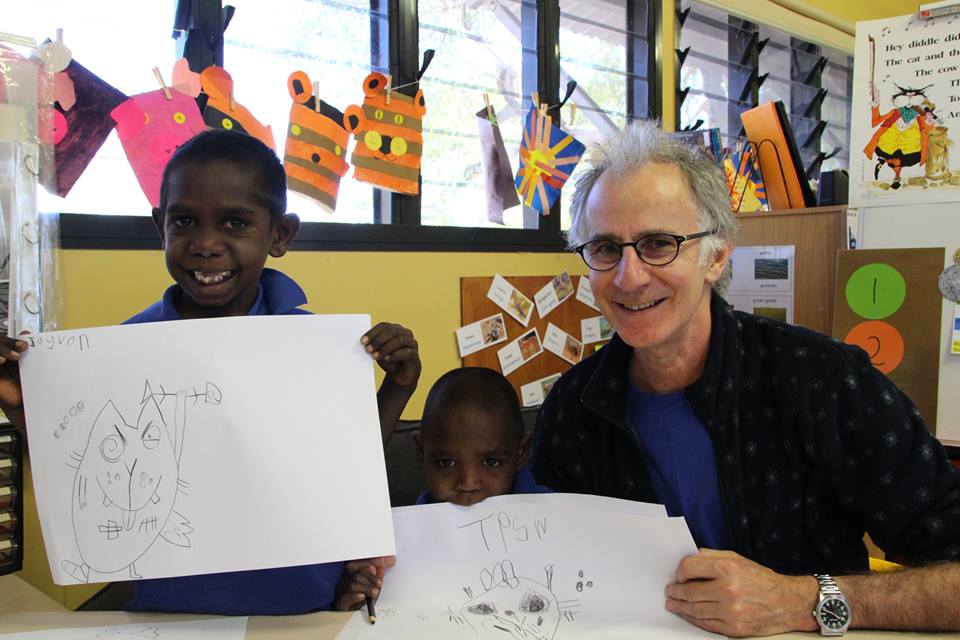 Australian Children's Laureate and beloved author Leigh Hobbs will visit Traralgon from 25 to 27 July.
The author of popular children's books Old Tom, Mr Chicken and Horrible Harriet will make presentations at a number of primary schools, as well as two appearances at the Traralgon library.
St Paul's Anglican Grammar School librarian Susan O'Malley said the popular author's visit to Traralgon aimed to encourage literacy skills and creativity in young children and adults alike.
"His stories are really centred around his characters which he has drawn himself. Drawing and writing are all very tightly bound together in his creative process," Ms O'Malley said.
"He will be visiting the primary schools in Traralgon and he will be doing drawing sessions which will teach (students) how to draw his characters.
"But at the same time, he encourages kids to experiment with their own creativity, their own characters and their own personal expression.
"He is really encouraging kids who love to draw and write to take that further and be confident about what they can do."
Ms O'Malley said one of Mr Hobbs' presentations at the Traralgon Library was aimed at parents and carers.
"The evening session on Tuesday, 25 (July)… is good for families to come along to as well. He will be talking to parents who want to encourage their kids' creativity," she said.
"There will also be an opportunity to buy and sign books and to talk to him."
Ms O'Malley encouraged parents to bring their families to the session.
"My real passion is the importance of reading and early literacy for children to participate in before they start school and as they are learning to read and write themselves. Lots of reading aloud to them is a really critical thing," she said.
"If that is a passion of other people then I encourage them to come along too."
Ms O'Malley said the Children's Laureate position was created to encourage creativity in children.
"Leigh Hobbs himself is also passionate about the importance of book reading and libraries for children and kids well into their teens," she said.
"Leigh has been writing books for about 20 years. He was a school teacher before that, an art teacher and grew up in Bairnsdale.
"He had some of his formative years in the local area and is most well-known for his books."
The families session with Leigh Hobbs will be held on Tuesday, 25 July from 7pm at the Traralgon Library.
Light refreshments will be available.
Bookings are required for catering purposes and can be made by phoning 1300 367 700, emailing library@latrobe.vic.gov.au or visiting your nearest Latrobe City library to book.