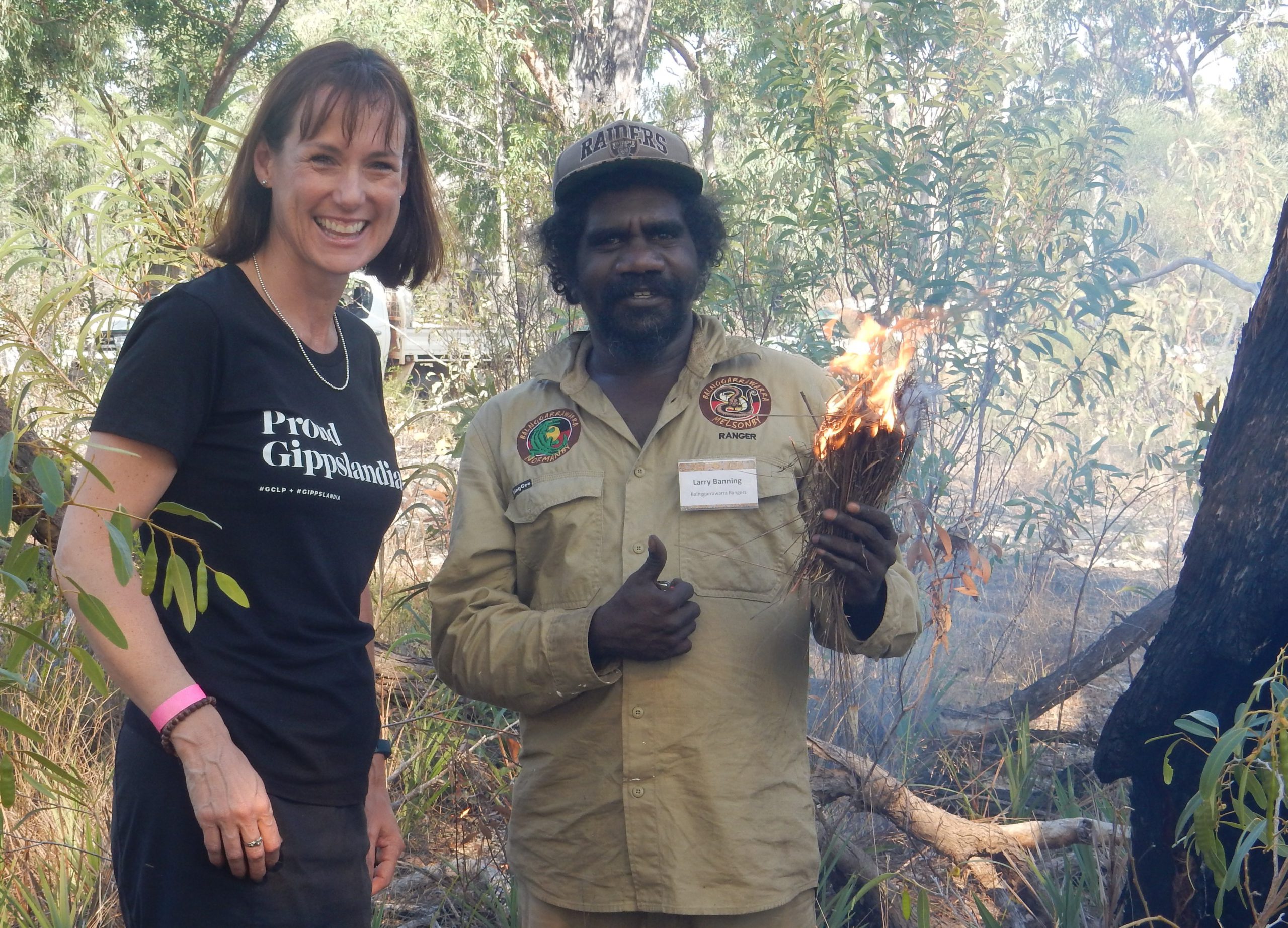 State Member for Eastern Victoria Melina Bath has returned from Far North Queensland with a furthered understanding of the importance of Indigenous firestick land management and how it could be employed in Victoria to prevent wildfires and renew lost cultural practices.
The Balnggarrawarra Gaarraay Melsonby Traditional Owners and Indigenous fire practitioner Victor Steffensen hosted the National Indigenous Fire Workshop on country 70 kilometres inland of Cooktown.
Ms Bath said she learnt on the trip Indigenous people had used cool mosaic firestick techniques for millennia to cultivate the land and attract animals such as wallabies, other food sources and medicines.
"It wasn't haphazard," she said.
Ms Bath explained how the technique relied on specific knowledge about each tree species.
"(They can) look at a certain type of gum and know… what time you should burn, and the grasses under the tree indicate the time to burn," she said.
"Different gum species will burn better and safer at different times of the year."
The canopy is sacred however and is left intact, for its flowers and ability to promote bees and biodiversity.
Ms Bath said there were "tremendous practical applications" for how the Gunnai/Kurnai people could adapt cool mosaic burns to the subtleties of the environment in Gippsland.
"In Gippsland we have large and thick forests and huge fuel loads… and climatic conditions that encourage wildfires," she said.
"When they spring up they can become 'mega fires' and we can see that absolutely devastating effect on human life and native animals, so I think there are some lessons to be learnt here."
The workshop attracted 120 people from across the country, with Gippsland representatives from Mountain Cattlemen's Association of Victoria and the Gunaikurnai Land and Waters Aboriginal Corporation.
"I think it has benefits across the board for Victoria, and I think the government needs to implement, whether it be a pilot program or simply a strategy on how to encourage Indigenous people to relearn then apply techniques across Victoria," Ms Bath said.