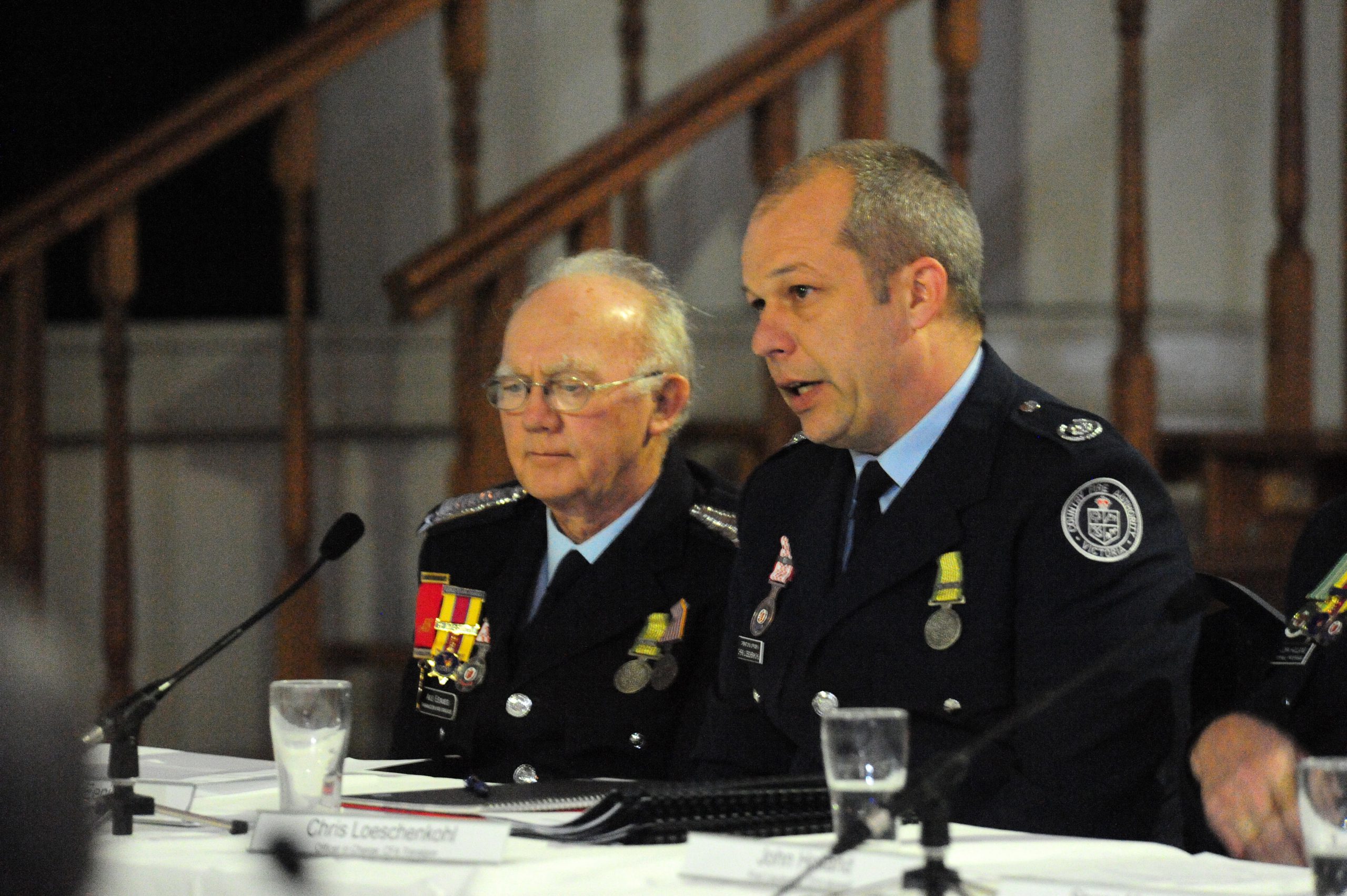 The Fire Services Bill select committee held a public hearing on Wednesday in Traralgon to consider and report on the proposed restructuring of Victoria's fire services.
It comes after a State Government proposal to make the Country Fire Authority a volunteer-only organisation and replace the Metropolitan Fire Brigade with Fire Rescue Victoria, which would also encompass all paid firefighters across the state.
The bill passed Victoria's lower house but faced problems in the upper house before it was handed to the select committee, which will produce a report on the proposed restructuring to State Parliament.
The select committee heard from stakeholders including CFA lieutenants and officers-in-charge from as far as Dandenong and Bairnsdale, as well as volunteer representatives from Victorian districts eight and nine.
Traralgon Fire Brigade acting operations officer Chris Loeschenkohl participated in the public hearing and said the main message he wished to convey through the hearing was that community safety must not be compromised through any changes to the structure of Victorian fire services.
"We want to ensure that the community is not disadvantaged from any changes to reform," Mr Loeschenkohl said.
"It is very important to have this discussion, especially coming from an integrated brigade."
Mr Loeschenkohl said the Traralgon brigade's career and volunteer firefighters wished to remain co-located.
"The brigade have had some discussions and the majority of the brigade currently want to stay together and remain co-located so we can maintain those relationships."
Mr Loeschenkohl said the Morwell and Traralgon stations continually responded together.
"There are seven firefighters between those two stations that respond to fires. We are not going to see any changes (to that) here in the Latrobe Valley," he said.
"Essentially we're at a point where we need a change to our reform. That is what we're here for, career and volunteers. We're here for the community."
CFA assistant chief officer for the south east region Trevor Owen said a major challenge posed by the new model would be the ability of career and volunteer firefighters to work together as "separate entities".
"I would argue that in the past, the strength of CFA has been that the relationship between our staff and volunteers has occurred at the fire station level. They've been training together, working together attending meetings and even social activities, and then when they do respond together, they play like a team," he said.
"What we're going to risk if we do this is that we're going to expect that when they respond together, even though they will be largely separate organisations, that they actually work together.
"If you want to play a footy match and you want to be the best team there, you've got to do all the work behind the scenes and have that strong relationship, with respect and confidence in one another. That's all formed behind the scenes, not formed on the day. That's the challenge of what we've got with this new model."
Mr Owen said whatever the model, the community needed to be consulted on what it wanted out of its fire services.
United Firefighters Union national secretary Peter Marshall said the UFU supported the proposed reform because it ensured a modernised urban fire and rescue response in all highly urbanised and residential areas.
"Numerous inquiries have shown the current system is failing to ensure community safety and can't keep up with the rapid population growth in Victoria," Mr Marshall said.
"There will be no change to volunteer response under the reform.
"Career and volunteer firefighters have a long history of working together and it will continue."