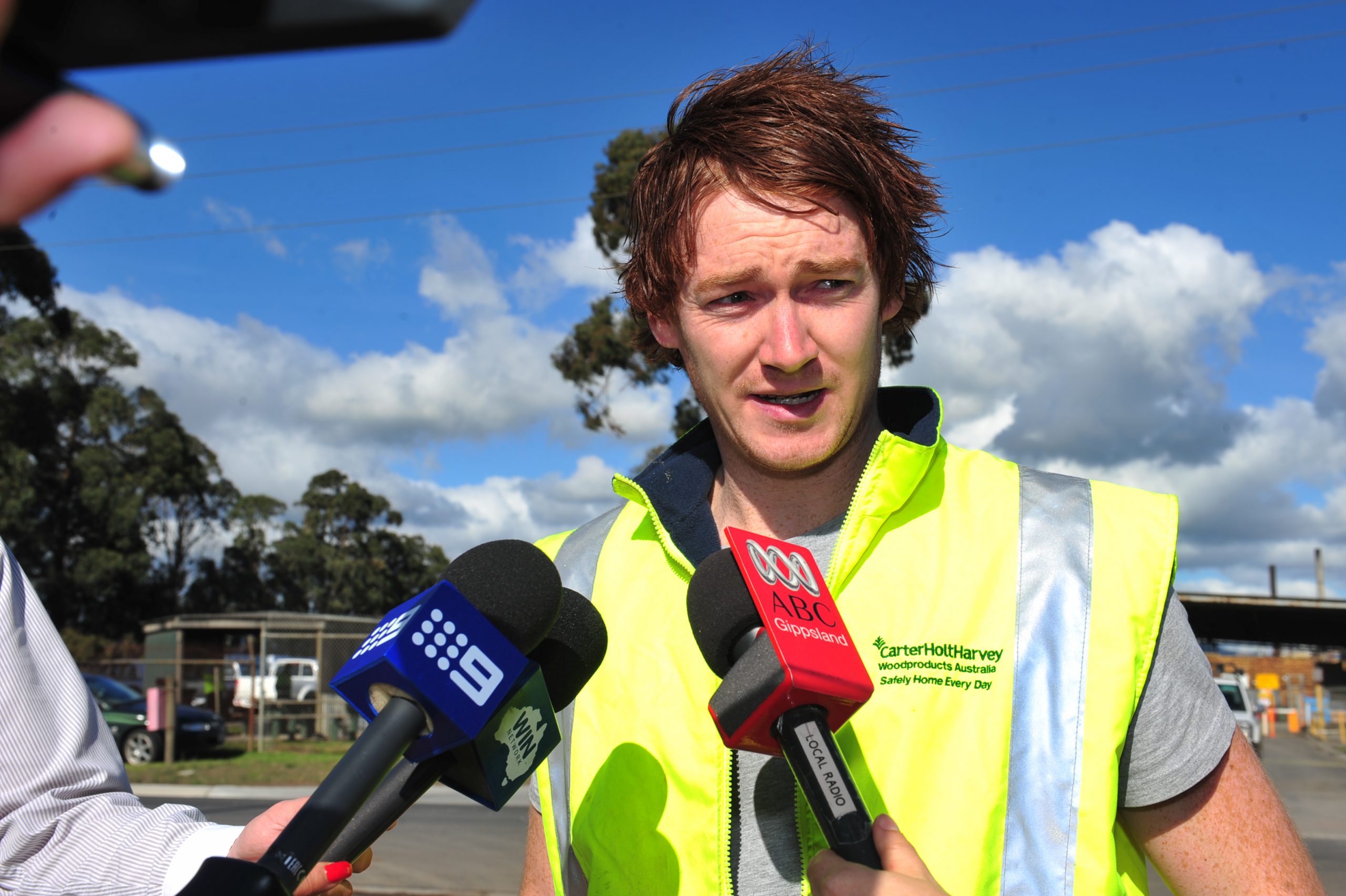 The proposal to establish a worker transfer scheme to allow Carter Holt Harvey sawmill workers to move to Australian Paper's Maryvale Mill has paused as the State Government waits on Australian Paper's response to the scheme.
It comes after Carter Holt Harvey announced it would likely close its Morwell site by the end of August due to its inability to source plantation pine logs from its supplier, Hancock Victoria Plantations.
The Electrical Trades Union called for a program similar to the State Government-supported Hazelwood worker transfer scheme for Carter Holt Harvey workers.
In a letter to ETU Gippsland branch organiser Peter Mooney on 26 June, State Industry and Employment Minister Wade Noonan said Industrial Relations Victoria had some "initial discussions" with Australian Paper and had "outlined the details of the Hazelwood scheme, including the funding model", also stating "the company has undertaken to respond once it has considered implications of these details".
A spokesman for Mr Noonan confirmed discussions surrounding the transfer scheme were still "in Australian Paper's court" and despite remaining in "close communications" with the company, the government was waiting for an official response from the paper producer.
ETU Gippsland branch organiser Peter Mooney told The Express on Tuesday that the government had been waiting for a response from Australian Paper in regard to the scheme "for a number of weeks".
"It makes you wonder what their commitment is to the Latrobe Valley… it looks as if (Australian Paper) are not willing to support the Latrobe Valley," Mr Mooney said.
He said Carter Holt Harvey employees' last day would be on 29 September and that the scheme "needs to happen to support these workers".
"It is very disappointing….everyone is pulling their weight in the Latrobe Valley. (Australian Paper) expects everyone to buy their paper but it looks like they're not willing to support the Latrobe Valley," Mr Mooney said.
Australian Paper senior marketing manager Craig Dunn said "it would not be appropriate for Australian Paper to comment on CHH Morwell's situation during their employee consultation process".