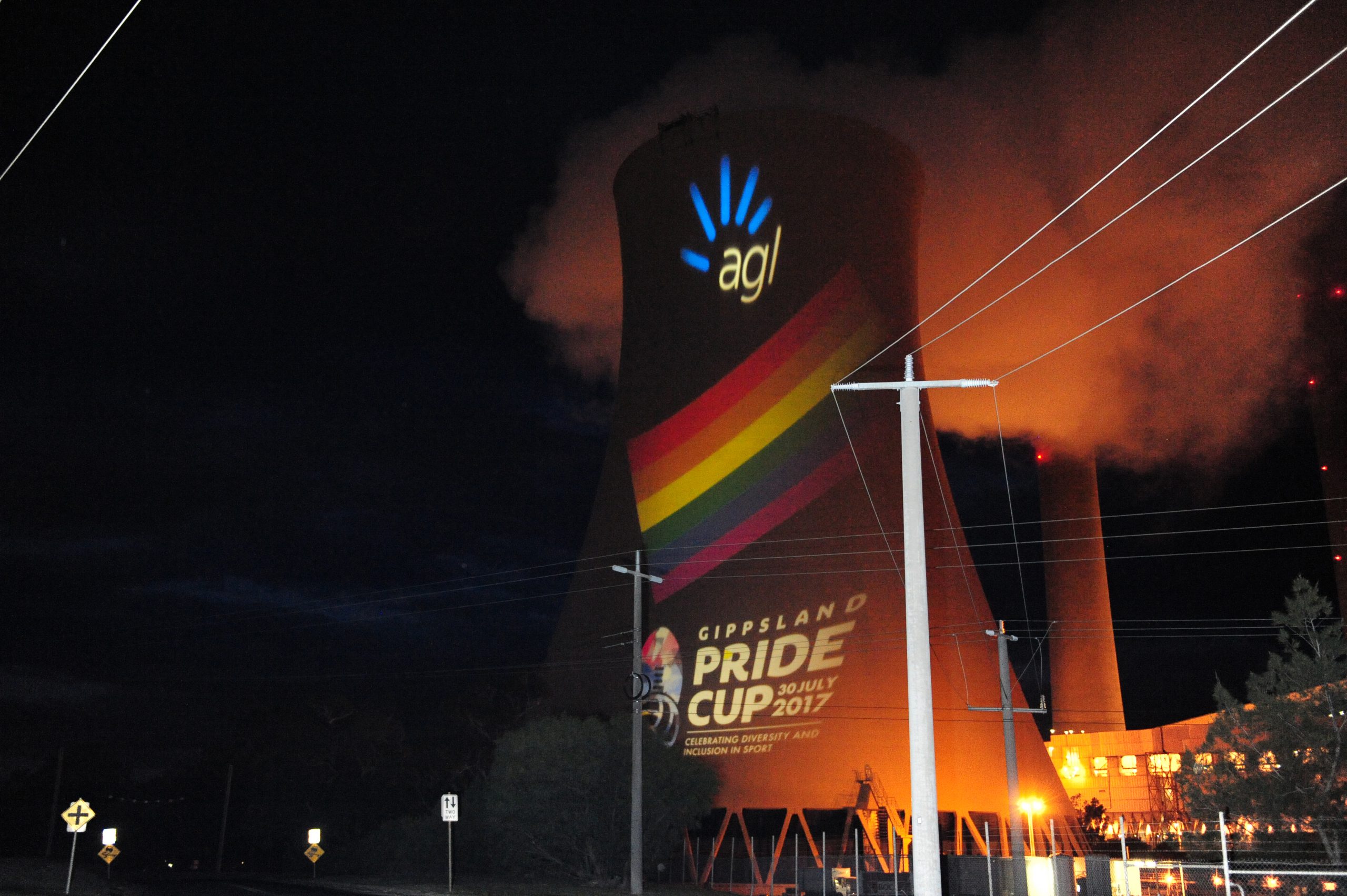 The cooling towers at Loy Yang A took on a rainbow hue last night as plant owner AGL lit the plant up to show its support for the inaugural Gippsland Pride Cup.
North Gippsland Football and Netball League clubs Glengarry and Traralgon Tyers United will headline the inaugural cup on Sunday.
The round will pay homage to the lesbian, gay, bisexual, transgender and intersex community in a celebration of diversity in sport.

The plant's cooling towers will display an illuminated rainbow flag each night this week ahead of the match.
It is first time AGL have lit up its cooling towers at Loy Yang since opening in 1984.

On Monday night, AGL's cooling towers at Loy Yang A featured a spectacular display of colours to highlight the start of the Pride Cup week and the role the LGBTI community plays across the community.
This weekend, the senior football and A grade netball sides will wear specially-designed football jumpers and netball dresses, with lower grade teams to share in the day with rainbow bibs, socks and armbands.
Anyone interested in viewing the light display are encouraged to visit Jack Vines Lookout on Hyland Highway just outside of Traralgon from 6.30pm to 9pm each night this week until Sunday, 30 July.