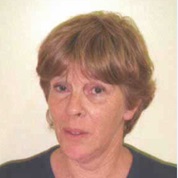 Seven Latrobe Valley people sought as part of Victoria Police and Crime Stoppers' 'Crime Crackdown' have been arrested in the past two weeks.

Two people were arrested in the first week of the campaign, a further five this week, including two people who handed themselves into Morwell Police Station within a matter of two hours, police said.
One person, wanted in the Latrobe Valley, was arrested in East Gippsland on Tuesday after Crime Stoppers received an anonymous tip off regarding their whereabouts.
Latrobe Acting Inspector Peter Watson said one person handed themselves into police are receiving a call from a friend telling them "they were wanted".
"The public are our eyes and ears on the ground and we rely on them to assist us to make the community safe," Act Insp Watson said.
"For the people who have seen the campaign, we've been very pleased with the feedback and we've received plenty of calls."
Act Insp Watson urged people to remain vigilant and report any suspicious behaviour or people to police.
"We're asking people to come forward… it doesn't necessarily relate to this campaign either," Act Insp Watson said.
Twenty headshots have been released by Crime Stoppers and Victoria Police so far in an attempt to arrest the region's most wanted people.
A further 10 will be released on Monday, 31 July.
For a full list of people sought as part of the campaign, visit crimestoppersvic.com.au

To report crime, phone Crime Stoppers on 1800 333 000.