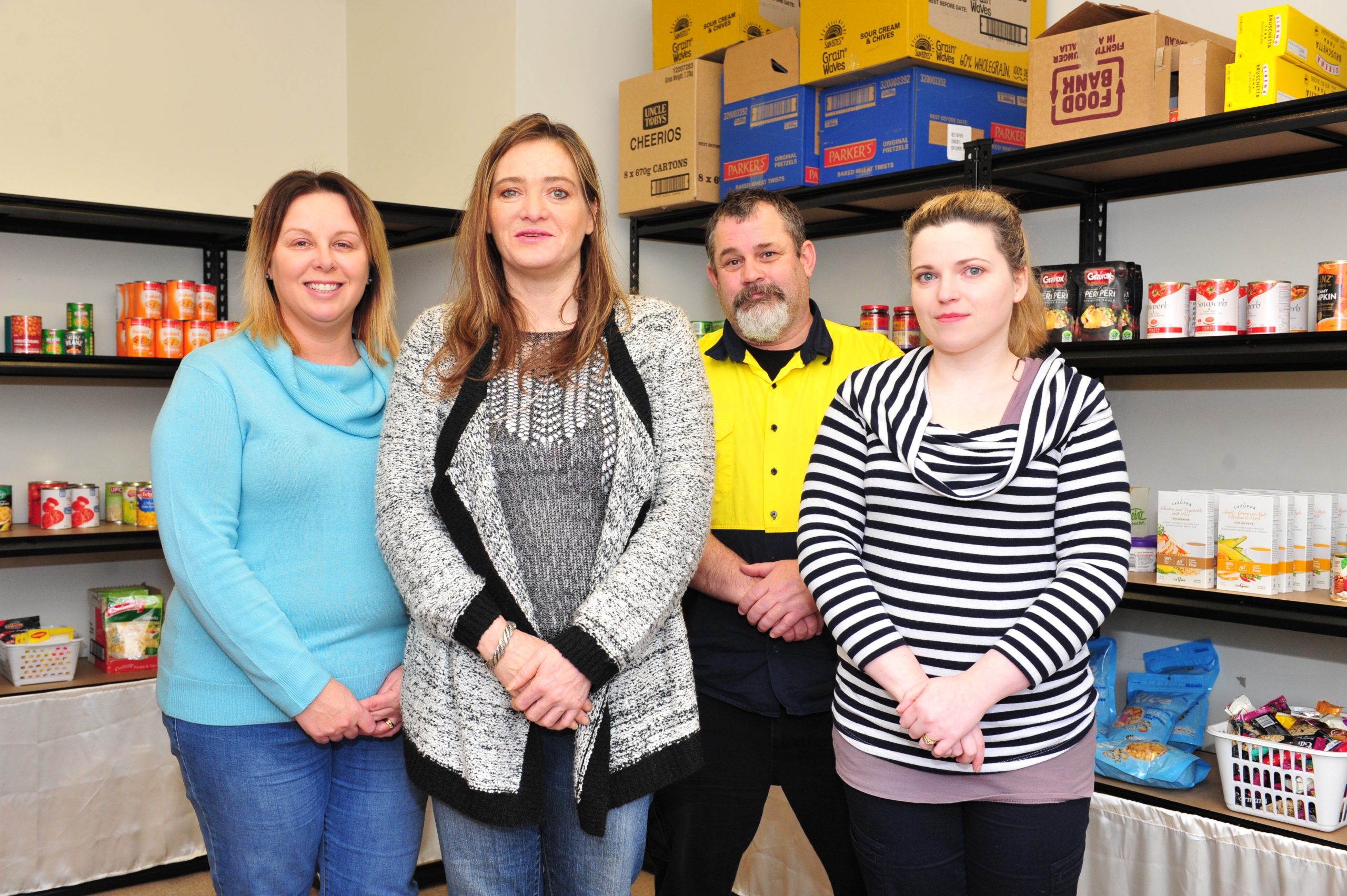 The Morwell Neighbourhood House opened its Emergency Food Bank on Wednesday in response to a growing need to make food accessible to people while they wait for government benefits.
House manager Tracie Lund said having a healthcare card had become a barrier to most people she described as the "working poor" accessing food support services.
"The healthcare card is often a barrier especially for those who we call the working poor who may just turn $20 or $50 over their cut-off which eliminates them out of other support," she said. Ms Lund said people waiting to receive sickness benefits were also among those who found themselves in need of emergency food assistance.
"That's a long time to go without any money or support so this is being set up as an emergency food relief (service), present if you need, when you need," Ms Lund said.
She said the emergency food bank, which will open every Wednesday and Friday from 10am to 2pm, was available to residents from Morwell and other Latrobe Valley areas.
Clients just have to sign up to access the service and do not need to present either a healthcare or Medicare card.
Users of the service have to be mindful that there are limited stocks and that some items could not be taken more than once, she said.
Ms Lund said clients were encouraged to take their own shopping bags, one for each person or two bags for a family. "If you're asking for two bags we (require) that we sight something that indicates to us that there's more than one person living in the house so that could be a Medicare card," she said.
Ms Lund was confident people would not abuse the service and that others would even pay it forward and give back to the community once back on their feet.
"People that are in need shouldn't be discriminated against, it's not up to me or anyone of my volunteers or staff to decide to make that judgment," she said.
Items available at the food bank include canned products, hygiene packs and pet food.
Ms Lund said the food bank was well received by the community and some people had donated boxes of food at the neighbourhood house even before they opened the service.
The food bank is located at the Morwell Neighbourhood House, 48-50 Beattie Crescent.