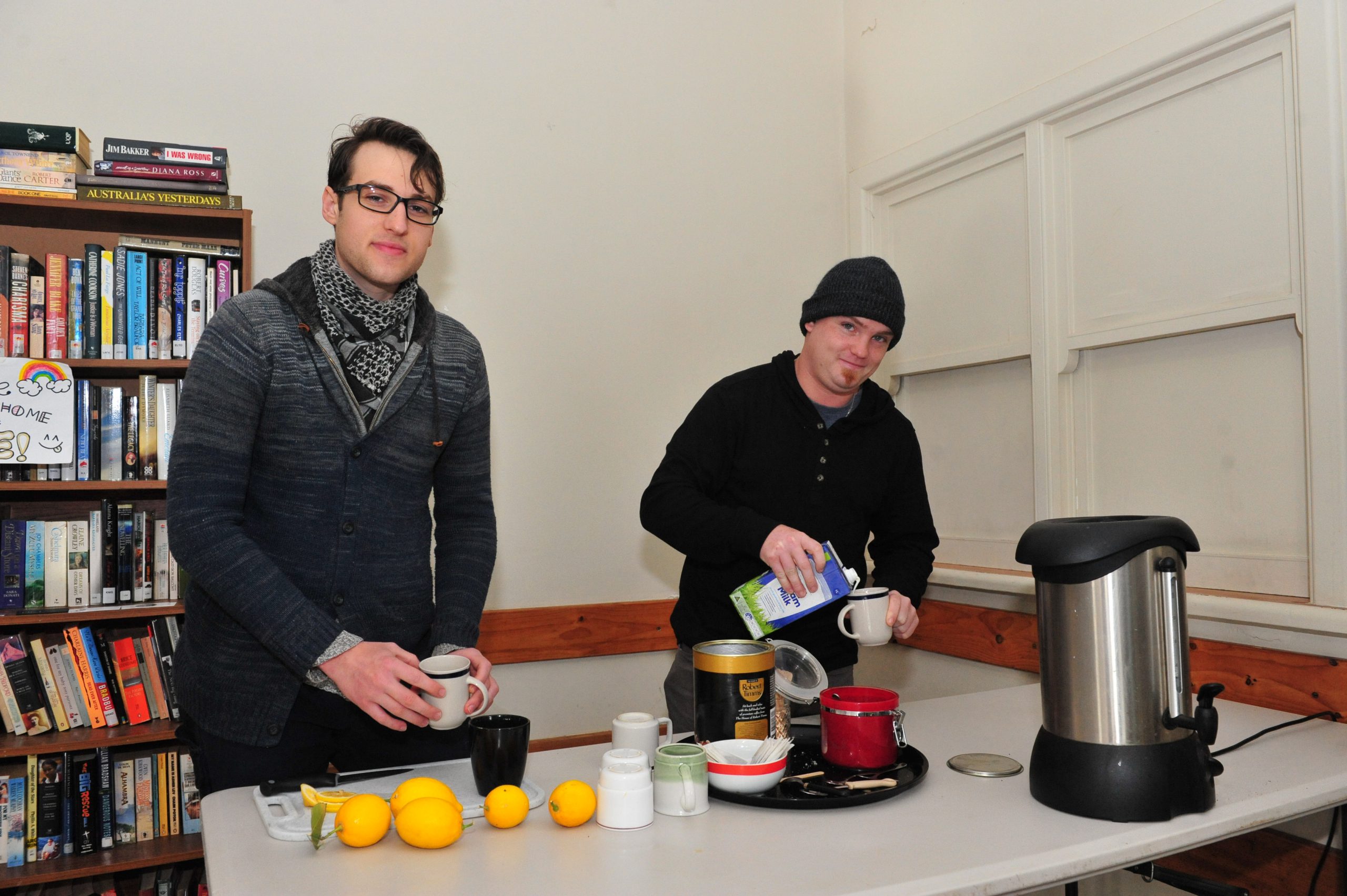 With minimal hospitality experience and a dream to gain employment in the industry, both Dylan Gilbert and Phil Falcone weren't quite sure how to move forward.
That is, until they heard about the Traralgon Neighbourhood Learning House-run hospitality program at the VRI hall, Serving the Valley, which has resulted in potential employment opportunities for both of them.
Mr Falcone participated in placement at Cont Specialty Coffee Bar in Morwell as a part of the course and has been offered casual employment into the future.
"Placement was awesome," Mr Falcone said.
"Todd, the owner, is really laid back. I have a mohawk and a lot of people frown down at me, whereas Todd had open arms and said 'Sure, come in!'
"I'm employed but I don't have any set shifts yet. Todd is getting a new barista, so once everything starts to smooth out a bit more, I should be able to get a couple more shifts."
Mr Gilbert participated in a day of placement at The Vault in Morwell and, while he did not receive immediate employment, owner Abbie Mills said she would be willing to put him on if a vacancy opened up.
"(Serving the Valley) gave me an opportunity to refresh what I already know, with previous things that I've done and previous information I've learned in hospitality," Mr Gilbert said.
"I've done previous certificates in hospitality but I've never had any experience."
Serving the Valley project worker and trainer Jane Darling Sloyan said more than half of the participants who have completed the program had been offered more shifts at the place they did work placement.
"Rather than participants coming with say, a barista's certificate or a hospitality certificate, (participants) are actually getting on-the-job training at our community lunch as well as work placement at cafes and restaurants," she said.
Ms Darling Sloyan said the hospitality program was developed after discussions with 50 of over 120 restaurants and cafes in the Latrobe Valley to see what the industry required.
"On the first day (we cover) a lot of theory, what is expected in the workplace, being positive and enthusiastic, turning up to work on time, and how you present yourself for work," she said.
"On day two we hold a community lunch at the VRI hall. There are two sittings, the first at midday and the second at 1pm. This gives our participants experience setting up for lunch service, taking orders, delivering the food to customers, clearing up and everything else in-between to ensure that our customers have a wonderful experience.
"The third day is on-the-job work placement at local cafes and restaurants.
"The fourth day focuses on health and wellbeing. We have yoga in the morning then a guest speaker who reinforces how important it is to look after yourself. Hospitality can be quite a stressful job and it can be quite draining."
Cont Specialty Coffee Bar owner Todd Lambourn said he thought Serving the Valley was beneficial for people in the region.
"It works much better than employment agencies. That's what I really like about it…. it's helping people on an individual, grassroots level and helps them gain confidence," Mr Lambourn said.
"Phil's customer service was amazing. Most of the stuff he was implementing was stuff he had begun to learn at Serving the Valley."
For more information about the Serving the Valley hospitality course, visit servingthevalley.com.au