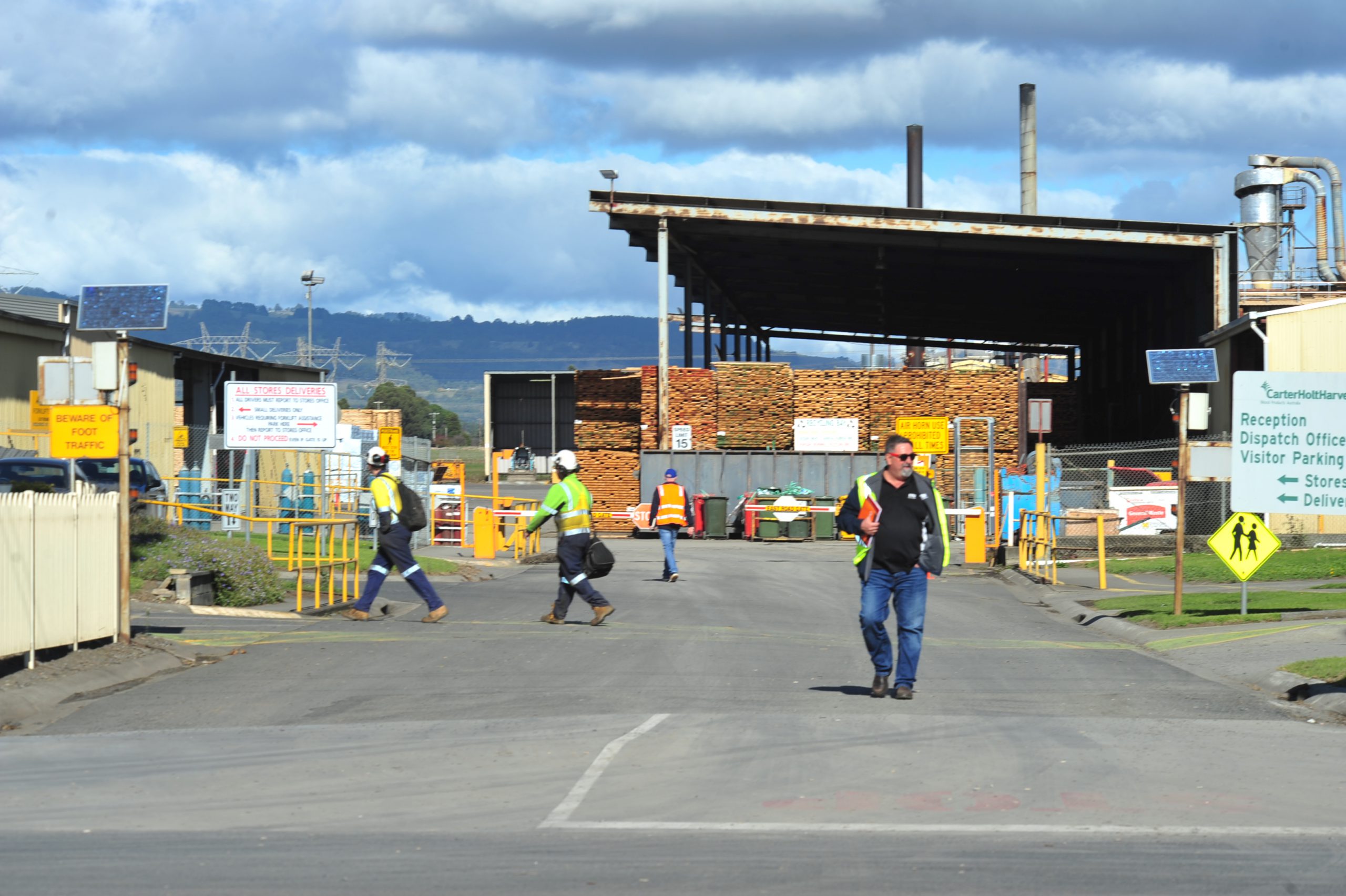 Australian Paper has said it is committed to discussing a possible worker transfer scheme with the State Government which would potentially create positions for Carter Holt Harvey employees at the company's Maryvale Mill.
On Wednesday, the CHH general counsel Denver Simpson confirmed the company's Morwell sawmill would close on 28 September.
Electrical Trades Union Gippsland branch organiser Peter Mooney proposed the scheme, which would function similar to the worker transfer scheme implemented for workers affected by the closure of the Hazelwood Power Station.
That scheme operates by offering workers at other generators early retirement to create positions for former Hazelwood employees.
Carter Holt Harvey said it would have to close the mill due to a lack of plantation pine from its supplier, Hancock Victoria Plantations.
HVP said it was unable to supply to continue supplying Carter Holt Harvey after bushfires, including the 2009 Black Saturday blazes, had destroyed about 15 per cent of its stock since 2003.
Earlier this week Mr Mooney said there had been "no movement from Australian Paper about the transfer arrangement".

But today, Australian Paper senior marketing manager sustainability Craig Dunn told The Express that it "hasn't been appropriate (to comment) while CHH has been consulting."
"As a major employer in the Latrobe Valley we understand the importance of maintaining local jobs," he said.
"We will work with (State) Government to keep the community updated on our progress.
"It is too early in the process to confirm a potential timeline."
Mr Dunn said he expected Australian Paper's discussions with State Government would be "constructive" however he "couldn't comment further until this begins to take shape."
"We recognise the situation with CHH Morwell is difficult for everyone involved and the broader community," he said.