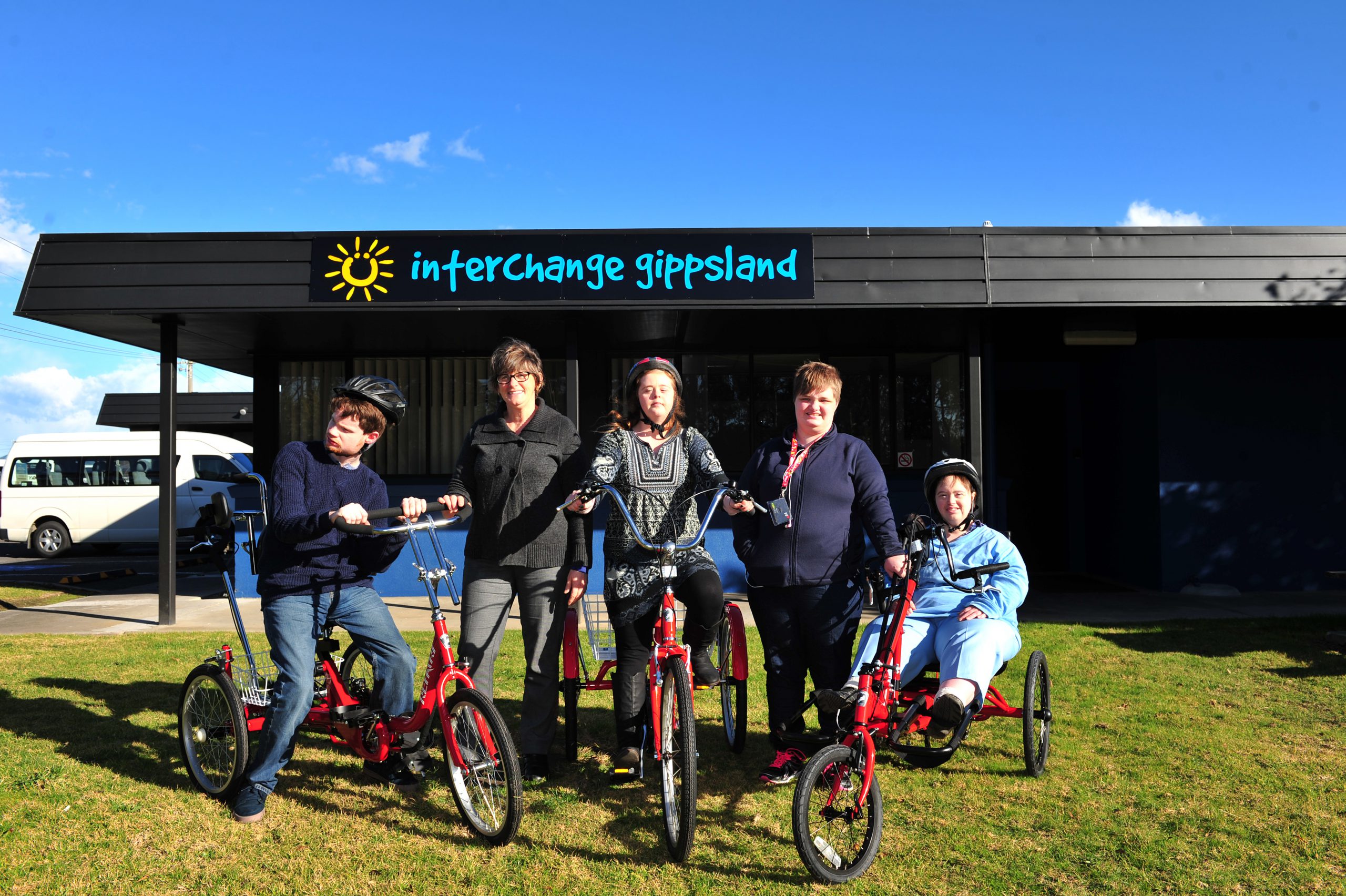 Interchange Gippsland has acquired a set of new, all-abilities bikes after local fundraising group Fun on the Green 4 Charity raised funds for the bikes through a number of events.
The organisation provides support to people and their families in Gippsland who live with a disability.
The bikes were at the Interchange's Morwell site recently and participants tested them out, some of whom had never ridden a bike before.
Interchange Gippsland chief executive Debbie Knight said the organisation was "thrilled" to be able to purchase the six all-abilities bikes and four mainstream bikes with the donated money.
"The all-abilities bikes will be used for our participants, adults and older children, to be able to learn riding for fitness, as well as road skills and opportunities to have different experiences," Ms Knight said.
Ms Knight said Interchange Gippsland had purchased a range of different all-abilities bikes for participants.
"We've got all sorts of ones. We've got ones that are trikes, so that they're quite stable, and then we've got ones where people in a wheelchair could be sat in and then they have the opportunity to be on a bike," Ms Knight said.
"A lot of them are red so they go fast. And they also stand out."
She said Interchange Gippsland had specifically been seeking funding for all-abilities bikes for some time.