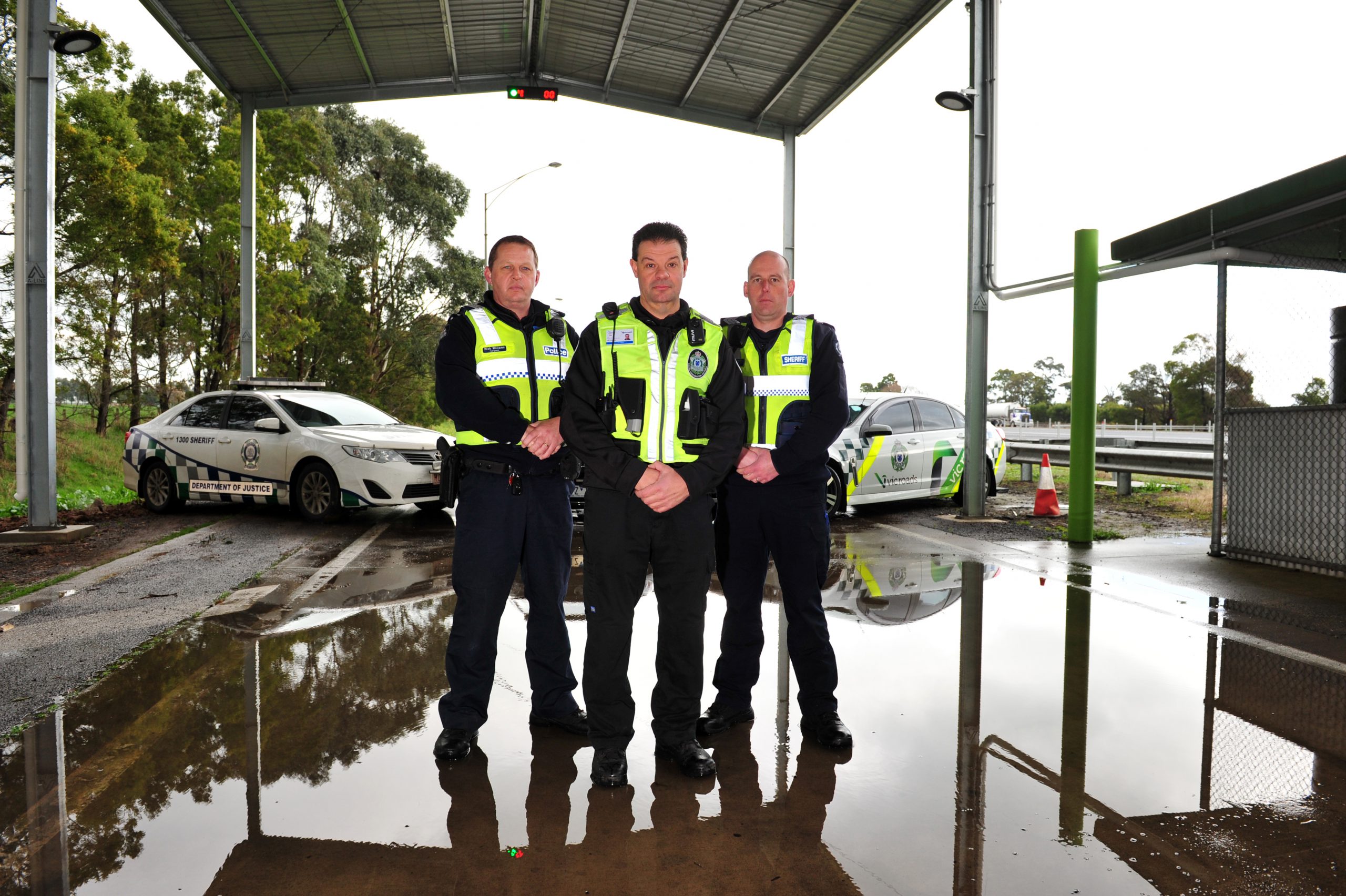 VicRoads is cracking down on rogue and unlicensed heavy vehicle operators with new road safety cameras on the Melbourne side of Yarragon.

Transport Safety Services Eastern Division team leader Paul Bordonaro said the automatic numberplate safety recognition cameras, switched on in late June, in conjunction with existing road weight sensors, now registered a truck's speed, length and weight.
"If the operator is doing everything correct, the information gets parked on a server and if it needs to be accessed later, say for when we pull the truck over, we can cross-reference the relevant information," Mr Bordonaro said.
"If a truck goes under the camera and it exceeds a parameter including speed, length or weight then that gets flagged for us as an issue to inspect.
"It's really a monitoring tool to encourage operators to do the right thing because if operators know they're being monitored on the road network then they're going to be more compliant."
A second set of road safety cameras monitoring each lane at Longwarry on the Princes Freeway were also turned on at the same time.
"At the moment VicRoads doesn't take any actions with cars but if Victoria Police send us a request when they want to know details about a particular car that might have gone under, we can provide that information to them," Mr Bordonaro said.
The installation of the cameras comes after VicRoads recently reopened its weighbridge on the Melbourne-bound side of the Princes Highway between Yarragon and Trafalgar.
The weighbridge now includes a self-check-in station for public use.
"So what it does is provide some shelter to enable a truck driver to get out and check the load and it also enables the driver to weigh their vehicle," Mr Bordonaro said.
"We're also encouraging the caravaners to do likewise and also people that are towing boats and trailers to pull off and check their weight to make sure they're complying with the weight limits of the vehicle and trailer."
Latrobe Highway Patrol Sergeant Mick Williams said the improved facilities included upgrades to lighting, now allowing for round-the-clock use and a shelter for inclement weather conditions.
Sgt Williams said police, along with VicRoads and the Sherriff's Department would start to use the weighbridge facility more frequently since its upgrade.
During a joint eight-hour operation by Victoria Police, the Sheriff's Department and VicRoads at the Yarragon weighbridge on Wednesday, 2 July: